This is the Judo blog of Lance Wicks. In this blog I cover mainly Judo and related topics. My Personal blog is over at
LanceWicks.com
where I cover more geeky topics. Please do leave comments on what you read or use the
Contact Me form
to send me an email with your thoughts and ideas.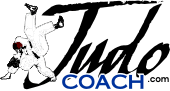 JudoCoach.com Blog by Lance Wicks
---
---
If like me you are a English speaker, you are missing out on so much Judo! Speak or read French, German or Japanese for example and there are some amazing Judo magazines you can enjoy.
If you are an english speaker however, since the sad death of Bob Willingham's TWOJ there has been a void. But the void may soon be filled, and we can all make it happen!
David McFall and Rafal Burza have started a
kickstarter campaign to produce an english language Judo magazine called "Judoka Quarterly"
!!!!
David McFall lives in Japan and trains regularly at the home of Judo, the Kodokan. He also commentates for the IJF. Rafal is a respected Judo photographer and together they will be producing the magazine.
Here is a video from David explaining it:
Now... here is the exciting part. You (yes you!) are the one who determines if this magazine gets past the planning stage and into your hands.
The magazine is being launched via crowdfunding, so it's a case of if you want a Judo magazine become a financial supporter via Kickstarter.
If enough of us want it and support it, then the magazine gets produced. If you support and not enough people join you, then you get your money back. So it's win-win. You invest as little as $10 USD and help create something special for Judo.
Or you don't and... well lets not think about it!
The campaign is time limited, we only have till February 20th to invest. So please do, via the simple payment options on the kickstarter page.
Please also spread the word, tell everyone down at the club about it. Share the link with them, make a poster and put it on the bulletin board.
Together we can get this magazine produced, we can get quality Judo content in english in a glossy magazine format (as well as electronic versions).
So please, please consider investing at
https://www.kickstarter.com/projects/373732310/judoka-quarterly-an-international-judo-magazine
Thanks,
Lance.
P.s. Just in case you are wondering, I have no stake in the magazine other than know Rafal and David. My interest and enthusiasm is about my personal desire for a quality English language Judo magazine.
<<First
<Back
| 4 | 5 | 6 | 7 | 8 | 9 | 10 | 11 | 12 | 13 |
Next>
Last>>