This is the Judo blog of Lance Wicks. In this blog I cover mainly Judo and related topics. My Personal blog is over at
LanceWicks.com
where I cover more geeky topics. Please do leave comments on what you read or use the
Contact Me form
to send me an email with your thoughts and ideas.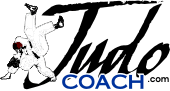 JudoCoach.com Blog by Lance Wicks
---
---
This weekend, an idea germinated on the BJA facebook group (https://www.facebook.com/groups/50714858472/) which I've dubbed the
#JudoWindowChallenge
.
The idea is that if everyone one of the over 4000 members of the group printed a "Try Judo" poster and put it in their car window we would get more people seeing Judo and hopefully joining.
It's a simple, low-cost idea that anyone should be able to do.
To get it started people thought we could borrow from the Ice Bucket challenge of 2014 and make a social media challenge of it. So the idea is that we challenge three Judo friends to put a poster in their car window and then post about it on Twitter or on their Facebook page (and or Blog) too.
So it's just starting today.
A great conversation has sprung up about what sort of images to use and where to get posters. Nicola Fairbrother has some great free to use ones on her KokaKids site (like this one for example:
http://www.kokakids.co.uk/product/new-b ... osterflyer
).
So, join the challenge. Design or download a poster. Print it out and stick it in your car window. Take a photo and share it online and challenge your friends to do the same.
It was/is for Judo in the UK. But already it's spreading out internationally; so join in and lets see how this works out!
Lance
p.s. Try and use the hashtag #JudoWindowChallenge so it's easier for us to see all the awesome photos!
Facebook #JudoWindowChallenge
Twitter #JudoWindowChallenge
Google Search: #judowindowchallenge
#judowindowchallenge Tweets
<<First
<Back
| 3 | 4 | 5 | 6 | 7 | 8 | 9 | 10 | 11 | 12 |
Next>
Last>>