This is the Judo blog of Lance Wicks. In this blog I cover mainly Judo and related topics. My Personal blog is over at
LanceWicks.com
where I cover more geeky topics. Please do leave comments on what you read or use the
Contact Me form
to send me an email with your thoughts and ideas.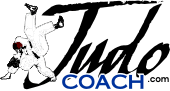 JudoCoach.com Blog by Lance Wicks
---
---
So I have been quiet recently, in part because I have felt that perhaps my criticisms of the BJA performance programme were proving inaccurate.

However, this week I feel more like myself. Today I feel like I am stuck in some weird groundhog day nightmare, where the BJA does insane sh!t just before the Olympic Games.

This week, the BJA announced the nine strong team for the senior world championships. That is nine out of the maximum of 18.

Here we are at the closing stages of Olympic qualification and the BJA is not sending a full team. Meaning, that despite a minimum of 72 points being available to the BJA; the performance programme is choosing to handicap it's own players.

As I write this, the BJA has 9 players who are in qualification positions. One of which is a continental quota position. The players selected for Astana will collect a minimum of 4 points. The players not selected are in effect giving away 4 points.

For the athletes not selected, the BJA is hamstringing it's own athletes. Not only do they have to fight against other nations; now their own association is working against them.

The BJA fielded a full team of top level players to the low level British Open; but is not sending a full team to the most important event of the year; I don't understand it.

We have a centre of excellence, but one that sends it's top players to a low level local event and not the top level events. This is not excellence; this is textbook mediocrity for me.

I am absolutely at a loss as to how the BJA programme works, there are seemingly intelligent people involved. Yet, when decisions are being made... it seems that the worst option is the one chosen.

As for we the rank and file members. We are being asked to support the team and proclaim that #WeAreGBJudo yet the BJA sends half a team to the biggest event of the year!

The last thing I want to close with is that I am utterly gutted for those athletes who have not been selected especially those who so desperately need the points. Those athletes who have and are dedicating their lives to their dreams deserve better than this; they really do.

Sorry, you deserve an association that understands what you are trying to achieve and one that is working with and for you rather than against you!

<<First
<Back
| 3 | 4 | 5 | 6 | 7 | 8 | 9 | 10 | 11 | 12 |
Next>
Last>>