This is the Judo blog of Lance Wicks. In this blog I cover mainly Judo and related topics. My Personal blog is over at
LanceWicks.com
where I cover more geeky topics. Please do leave comments on what you read or use the
Contact Me form
to send me an email with your thoughts and ideas.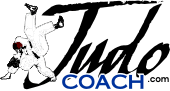 JudoCoach.com Blog by Lance Wicks
---
---
Recently the Judo community gained not one; but two podcasts! Which is pretty awesome as my podcast (started in 2006) faded out.
So two new podcasts have come into existence and that is amazing. And they are both different and special (and far better produced) than mine ever was.
So Go and listen to
https://judodaveroman.podbean.com/
and
https://www.originaljudopod.com/
What has also been interesting is seeing the support these two new members of the Judo online community have gained. Hans from
http://www.judoinside.com/
for example has joined the fun and sent some "merch" to Dave Roman.
In the plain text universe,
http://www.judofan.com/
has joined the ranks over at
http://planetjudo.com/english/
and apparently it has really helped grow his audience!
I for one have been loving the "scoops" the site is giving the English speaking world from Japan.
<<First
<Back
| 2 | 3 | 4 | 5 | 6 | 7 | 8 | 9 | 10 | 11 |
Next>
Last>>