This is the Judo blog of Lance Wicks. In this blog I cover mainly Judo and related topics. My Personal blog is over at
LanceWicks.com
where I cover more geeky topics. Please do leave comments on what you read or use the
Contact Me form
to send me an email with your thoughts and ideas.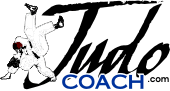 JudoCoach.com Blog by Lance Wicks
---
---
WOW! Uploading now to
www.thejudopodcast.eu/podcast.php
is the first episode of 2007, where I am joined by Nuno Delgado, former European champion and Bronze Medalist in the Sydney Olympic Games.
I really enjoyed this episode, Nudo was very kid and generous and shared how he experienced his day in Sydney, winning Portugal's first Olympic medal in Judo.
We also spoke about the state of Judo in Portugal, how a small country has both pluses and minuses. Where the future of Judo might be and much more. We talked about what is needed of a Judoka, a Coach, a Federation and loads more.
It will be up on
www.thejudopodcast.eu
very soon, it's going up as fast as I can okay! :)
Once again, thanks to Nuno for his time, patience (I had a power cut half way through), and great words!
His (rather nice) website is over at
http://www.nunodelgado.net
Enjoy!
<<First
<Back
| 74 | 75 | 76 | 77 | 78 | 79 | 80 | 81 | 82 | 83 |
Next>
Last>>