This is the Judo blog of Lance Wicks. In this blog I cover mainly Judo and related topics. My Personal blog is over at
LanceWicks.com
where I cover more geeky topics. Please do leave comments on what you read or use the
Contact Me form
to send me an email with your thoughts and ideas.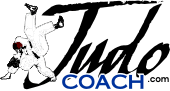 JudoCoach.com Blog by Lance Wicks
---
---
So yesterday I was in Macclesfield, just south of Manchester here in England on business, and brought a Gi with me "just in case". After checking into my hotel, I decided to try and find a club.
Step 1. Call the British Judo Association.
Unfortunately, their "telephone service" operates 9:30 to 4:30, so being 4:45pm it was too late to get anything from them.
Step2. Visit the BJA Website.
So I fired up the laptop and tried the BJA website. So, the link to find clubs is that small button down on the bottom right corner of the front page. The worst place on any website to put things. Top left people TOP LEFT!!!
So when you do that, you get a map of the UK.
Now, I know my knowledge of British geography is a bit ropey, being foreign and all, but I struggled to work out what sub region Macclesfield was in. it's North West by the way.
So that gives you an long list of clubs from the region, hey did I mention that the Northwest region is quite big and that I don't know my way around? There is no search function and if I am alittle honest, I know from previous experience that the lists are not exactly 100% up to date anyway, but anyway.
So after much scrolling up and down and running town names through google maps, I worked out I was in Cheshire and that helped a bit. But basically the BJA site was of completely no use and of course no phone number of use.
So I eventually searched for the North West association and found their site which was MUCH MUCH MUCH better, it has a google map and everything, which gave me a good indication of where the clubs near where I was, were. Could be improved, say using the cool prototype
Yonah
on the JudoForum.com showed me a while back and I forwarded onto the BJA more than once, with no response!
Step 3. Try the BJC website.
So having found the BJA rubbish, no suprise really, I tried the BJC website. The BJC is the "other" association here in the UK. Getting bigger all the time I gather. Now their site was not intuitive to find a club, but once I found the non-visible link the list itself was much better than the BJA's, it has a decent search system and was pretty good. Still not as good as the NW Area site.
Step 3. Try Judoinfo.com
Latsly I tried Neil's
www.judoinfo.com
website and the club database there. which I should mention is what the prototype Yonah did was designed for. I was quickly able to get to the UK and the Cheshire and a brief list of clubs, one of which was relatively nearby, Crewe. Sadly no Judo on that night, but I found the info quick.
So........
The point here:
What is the point of the BJA?
What is the point of the BJA website?
What are people who visit the BJA website looking for?
Does the site deliver?
Now, perhaps I am a minority case, someone who does not know their geography that well. Perhaps some people like the idea of looking at an ugly, out of date list of random details?
Personally, I feel that the BJA's purpose and the websites purpose, is to get people into Judo clubs.
Now,obviously having read the tirade above, you can tell I think they are failing in this role quite badly. All that other stuff on the site could be hidden away behind a link to say... "other stuff..." and there could be a simple interface to an accurate easy to navigate (in multiple ways) a database of clubs, sessions and dojo locations.
A search, that pops you onto a map, with the clubs shown on the map too. Click on the icon for a club and see all the details. All easily done and done for free using Google Maps for example.
Also, rather than spending all the money of supporting a secret forum and yet more paid employees, etc. How about setting up a 24 hour (or at least extending into the evening) telephone service where you could call up and a human could tell you where a local club is and maybe tell you a little about Judo?
Let me know what you think?
Lance
<<First
<Back
| 51 | 52 | 53 | 54 | 55 | 56 | 57 | 58 | 59 | 60 |
Next>
Last>>