This is the Judo blog of Lance Wicks. In this blog I cover mainly Judo and related topics. My Personal blog is over at
LanceWicks.com
where I cover more geeky topics. Please do leave comments on what you read or use the
Contact Me form
to send me an email with your thoughts and ideas.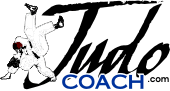 JudoCoach.com Blog by Lance Wicks
---
---
Hi all,
I just wanted to post a quick update on what has been happening on the
www.planetJudo.com
website I run.
www.planetJudo.com
is a blog aggregator, which means all the content on the site comes from other sites via RSS feeds. Typically these are blogs, but included are things like the British Judo Association's news feed.
I add sites to PlanetJudo as I descover them, so if you know of a site that is not included (and it has an RSS feed) please do let me know. If you run a site and it does not have an RSS feed, let me know and I can help you add one.
Recently I have made a couple of changes, which I wanted to let you know about.
Firstly, I removed the combined feed for all the Blogs on
www.judoforum.com
. There are a couple of reasons for this. Frstly a couple of people had been incontact with me about a couple of the blogs. Nothing sinister. The second was more sinister, this morning I noticed PlanetJudo.com was featuring some spam for Ugg boots. It looks like someone created a blog on Judoforum.com and was using it to promote those grotesque pieces of footwear!
This along with a few other minor things made me decide to remove the combined feed. I shall manually add individual blog feeds from the site when time permits.
The second thing is I modified the code that runs the site to create a cached version of the archive. It had been getting generated dynamically when people visited it, but as the number of feeds has increased it was taking too long. Now it is a static page, so it loads pretty quick. I also moved the link to the archive near the top of the side bar so more people see and use it. Initial stats tell me that it is working and poeple are using it, so I am happy.
My "and one more thing..."
I also added some more advertising to the site, basically this is to help cover costs. As more and more people visit the site the bandwidth charges are increasing.
Let me know if the adverts annoy you too much, hopefully it is not too intrusive.
By the same token a even better way to lose the adverts is to sponsor the site or make a donation towards the cause. :-)
So thats about all, I have some more changes in the pipeline for the site, and will talk about them as they become more concrete.
Thanks to everyone who uses the site, watching the usage go up and discovering people that use the site daily is a real buzz for me! It was a site I wrote to "scratch my own itch", in that I got sick of surfing all over the web to check on Judo news, so I love the fact that other people are hitting the site and finding it useful. It is now getting more hits than any of my other websites, so thanks everyone!
Lance
<<First
<Back
| 30 | 31 | 32 | 33 | 34 | 35 | 36 | 37 | 38 | 39 |
Next>
Last>>