This is the Judo blog of Lance Wicks. In this blog I cover mainly Judo and related topics. My Personal blog is over at
LanceWicks.com
where I cover more geeky topics. Please do leave comments on what you read or use the
Contact Me form
to send me an email with your thoughts and ideas.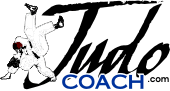 JudoCoach.com Blog by Lance Wicks
---
---
As a part of my participation in the online social networking workshop Digifolios and Personal Learning Spaces (
http://digifolios.ning.com/
), I have been tasked to do some online story telling, so I have chosen to copy Steve Wheeler (
http://steve-wheeler.blogspot.com/2009/ ... -tell.html
) and Blog my story.
So to start here's the task:
Tell us about about your first approach towards learning technologies or that first experience that comes to mind. In other words, tell us your story on how it all started. It doesn't matter whether you are beginners or experienced users of web 2.0 tools, once we start working online, we automatically start developing an online identity. Here are some questions you may use to guide you on your story:

1. How did it all start?
2. What were you thinking?
3. What did you want to achieve?
4. Did you succeed?
5. Where did it take you?
6.How has your perspective changed throughout the years, months, or days?
My Story...
So compared to my colleagues on the 6 week workshop, I have an odd background. By that I mean that I am not in "academia"; I am a Judo coach. So learning technologies in Judo is very different I think to in education.
I suppose my story starts in Napier, New Zealand (The Art Deco city) back in the mid 1990s. I moved there as a computer geek and it was about then I started my first website. I don't recall why, except I knew the then very much smaller internet was "cool".
My little website was a collection of Judo training games and drills. Which was I suppose my first attempt at using technology to educate. My first attempt at sharing knowledge with the international Judo community.
I recall that one of the "highs" of that site was receiving my first game from someone else. A Judo coach in Sweden sent his favourite Judo game for helping kids learn Judo. I added it to the list and it was such a huge buzz to be adding other peoples knowledge to mine and sharing it.
Since then that website has morphed and changed and become this website (www.judocoach.com). That original list of kids games is no longer the focus but the site still has the list hidden away somewhere. :-) The list itself I know is popular as the games have been used by coaches worldwide now, sometimes attributed, mostly not. It is flattering to see my games on DVDs and in Books; but Judo people really need to learn copyright law or etiquette.
The simple list of games, has led me to all sorts of wonderful things. I am proud to be as far as I have been able to tell, the first Judo blogger. It brought me into different circles of Judo people and is the reason I got into the University of Bath FdSc and Bsc degree courses (and possibly a PHD next believe it or not!!). I have a Judo Podcast too, which has allowed me to meet (virtually only often) some of the biggest names in the sport and share their knowledge with an entire planet of Judo people. I have also become a Keynote lecturer at University of Bath, my Father who survived my rebellious teens must be swooning every time he things about his "Judo Bum" son actually having an education and now teaching!
Whenever, I think about it my head swells!
In terms of my perspective over the years I have been doing this, it has changed immensely. I become more aware of my naivety each day. I also become more aware of the fact that technology has a huge potential to change and improve the way people learn and possibly more importantly how they think about Judo.
I am more aware than ever in 2009 that I have so much to learn and increasingly from outside of the Judo world. Which brings me nicely to this Digifolios and Personal Learning Spaces workshop; which has nothing to do with Judo at all. Well... depending on your point of view. To me I think it is absolutely linked to my Judo life. I think that the more I learn about education and technology for education, then the more I can integrate into the Judo universe both for myself and for others.
So that is my rambling story, my geek career and Judo careers have merged and the child of that merger is my formal education. The merger of my geek, Judo and education facets is me branching out into things like this workshop.
Lance
<<First
<Back
| 29 | 30 | 31 | 32 | 33 | 34 | 35 | 36 | 37 | 38 |
Next>
Last>>