This is the Judo blog of Lance Wicks. In this blog I cover mainly Judo and related topics. My Personal blog is over at
LanceWicks.com
where I cover more geeky topics. Please do leave comments on what you read or use the
Contact Me form
to send me an email with your thoughts and ideas.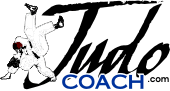 JudoCoach.com Blog by Lance Wicks
---
---
Hello everyone and welcome to a new year and a new decade! It's one more year until London 2012 and the Olympic games. The Judo athletes around the world are ramping up for the biggest event in their careers. They are working harder and longer, fighting harder and harder for those few prized qualification spots and for the big shiny gold medal in August 2012.
It's the biggest challenge any Judo athlete can face and takes superhuman effort to get there let along win there.
I am fortunate to have met Olympian Judo athletes past, present and future. Just today I was at the famous Camberley Judo Club for a mid day open Randori with some young Judo athletes who are all either trying to make 2012 or 2016 and beyond.
Being a Judo athlete is a tough job, tougher than being an office worker or some such. Not only do you have to train/work everyday you work weekends too. And "work" means physically and mentally torture... of your own choosing! You run, push weights, sweat and strain. You battle and fight and hurt yourself and others. You will get injured, you will get hurt, you will feel pain, lots of pain.
So, what I would like you to do as your new years resolution is find yourself a Judo athlete (or group of athletes) and look at what you might be able to help them a little bit. If each person that reads this blog helps one athlete a tiny bit, a whole lot of athletes will be better of, feel better for knowing people out there care and perhaps be able to train better, harder, more or make it one step higher on the podium in London 2012!
So, what can you do? For a start, you can go and meet one. Watch them at a competition and shout for them at the top of your lungs! You might have a skill that they or their team could use? Perhaps you are a nutritionist or run a gym or are a physio or accountant? They might need your direct help. Maybe you can support them financially? Put some money into the training fund, or travel fund, or pay for a competition entry fee.
For me, my focus is on Kiwi Judo athlete Mahana Clutha and her colleagues at the Camberley Judo Club; training under the watchful eye of coach Luke Preston. I have been trying to lend a hand here and there where I can both with Mahana and the club. This year I'll be doing more hopefully, and it starts now!
In February, on the same day Mahana fights the World Cup in Austria, I shall be running a Half Marathon along the Portsmouth Coast (yes, there will be mud!). It's 13 and a bit miles, and last month I ran over 60 miles in training.
Why do I bring this up? Because I have decided to use the half-marathon as an opportunity to raise some money for Mahana. Sadly, she receives zero funding, so her expensive competition and training schedule needs paying for out of her own pocket. Which given she has no income is somewhat of a problem, as you can imagine.
So, what I would like to ask is that you click the Pledgie button below. This will take you to a easy donation system (using Paypal) that will allow you to donate a few pounds/dollars towards the many thousands of pounds that her 2011 budget requires and currently lacks!
Please consider donating, every little donation will make a big difference!
So, in summary, I'd like you to help a Judo Athlete. Help in anyway you can, be it financially (say donate above to Mahana) or through what you do for a job. When 2012 rolls around and you are looking the medal winner you will be able to stand proud and be able to tell the person next to you that you helped that medallist!
The alternative of course is that when 2012 rolls around you might have some nagging guilt to live with. Not that I am pressuring you!! ;-)
Lance
<<First
<Back
| 12 | 13 | 14 | 15 | 16 | 17 | 18 | 19 | 20 | 21 |
Next>
Last>>