This is the Judo blog of Lance Wicks. In this blog I cover mainly Judo and related topics. My Personal blog is over at
LanceWicks.com
where I cover more geeky topics. Please do leave comments on what you read or use the
Contact Me form
to send me an email with your thoughts and ideas.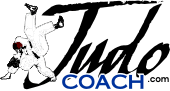 JudoCoach.com Blog by Lance Wicks
---
---
Hi all, so welcome to week... I dunno I'll work it out eventually, but anyway, I am getting back into the training after the Christmas break and thought I had better start back to the blogging.
So last week, just been, I did no running. :(
and Three Judo sessions. :)
The hard thing about being older and out of shape is that everything is harder than it used to be. Hopefully over the next couple of weeks it'll get easier.
I spent some time last weekend working on "The Plan", okay quite a bit of time. It is much easier now I am closer to the goal, and I added considerable metrics, as I am a bit geeky. So, I have weekly targets for Uchi Komi, Nage Komi, Running.
This week also I launched in beta at least,
www.rwjl.net
which is great and I am looking forward to seeing how it goes. One final thing is that I just posted another podcast over at
www.thejudopodcast.eu
Effective, gotta love it!
<<First
<Back
| 50 | 51 | 52 | 53 | 54 | 55 | 56 | 57 | 58 | 59 |
Next>
Last>>