This is the Judo blog of Lance Wicks. In this blog I cover mainly Judo and related topics. My Personal blog is over at
LanceWicks.com
where I cover more geeky topics. Please do leave comments on what you read or use the
Contact Me form
to send me an email with your thoughts and ideas.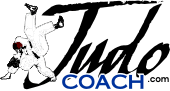 JudoCoach.com Blog by Lance Wicks
---
---
Today, I decided to write a quick post of Judo4Parents.com about child protection and I was stunned at how hard it is to find information on this topic on national governing bodies (NGBs) websites.
I looked at the British Judo Association, USJA and USJF sites and was unable to easily find good information on what they are NGBs or what the clubs were doing or were expected to do to protect children.
Given that the vast majority of the memberships of these organisations are children, I would expect that this information should have a much higher prominence on the websites.
I have posted before on how poor I think the BJA (my local NGB) website is. This experience has highlighted it for me. I suppose the BJA can be happy that their site faired better than the US based ones in this caase; although that may be becuase I know how to get past the BJAs rubbish design and navigation better.
I do think that organisations like the BJA seriously need to consider some simple points in relation to their websites... heck in relation to how they operate generally.
1. Who is the target audience?
Judo organizations need to ask themselves who it is they serve, who is the membership? Who is paying the bills?
My opinion is that the "customer" is parents of kids who are about to do, or do Judo. Something like 90% of membership is children, so I would think you target the kids or their parents. Parents is better as they are the decision makers at that age.
2. How does my site help these people?
Having worked out who your audience is take a good hard look at your organization and ask how you help these people.
Then look at your website and ask how your website helps these people.
3. Is it super simple to do whatever it is these people need to do?
If you decide for example that you are targeting parents who want their kids to start Judo (Q.1), and that they are looking for a local club to try (Q.2); then is this stupid simple to do on the website?
Google is the poster child for this. Their target audience is someone trying to find something on the web. Their website has a single box to fill in and a button marked search.
Super Simple!
Now go look at your NGBs website or even you club website and decide if it is even anywhere near as simple as Google to use.
Lastly:
Dear BJA, I know you are listening out there... I can hear you breathing.

PLEASE PLEASE PLEASE let someone who knows what they are doing create a new website for you. I'll even help you find someone suitable! I volunteer (again) to do it, although there are plenty of people out there better qualified.

Lots of love.... Lance.

...Sigh...
<<First
<Back
| 28 | 29 | 30 | 31 | 32 | 33 | 34 | 35 | 36 | 37 |
Next>
Last>>