This is the Judo blog of Lance Wicks. In this blog I cover mainly Judo and related topics. My Personal blog is over at
LanceWicks.com
where I cover more geeky topics. Please do leave comments on what you read or use the
Contact Me form
to send me an email with your thoughts and ideas.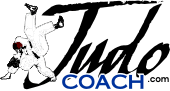 JudoCoach.com Blog by Lance Wicks
---
---
Hi All,
okay this blog entry is a little delayed, primarily (and if you are listening University of Bath accomodation people, I am very VERY angry) because for some annoying and from what I can tell stupid reason, we are not being granted access to the internet access in our rooms like we had the past two years. (We also do not have a TV in the shared kitchen, but I seem to recall the price being as high if not higher than last time, how does that work?)

Anyway.... I don't want to dwell on that as there is much to write about and it is all excellent, like the course itself. I must make an effort not to let the niggles ruin what is a fine course.

Over the past couple of days, we've been really spoiled. The quality of what we are exposed to is simply amazing. We have spent quite a bit of time with a chap called Aurelian, from France. He is working with Jane Bridges' Judo team (professional team) and has shared his excellent performance model for Judo along with his ideas and experience on conditioning for high level Judoka. This covered both Flexibility and Strength.

His model is very interesting, not only because it is excellent, but also because he is not a Judo player as such. Yet, unlike probably most of us, he had sat down and considered what performance in Judo means. A lesson to all of us.

He spoke about the need for flexibility training and stretching in Judo athletes. He covered the types of stretching he thought should be done and when. He does not advocae for example trying to do any stretching for flexibility gains during a Judo session, he has that sort of stretching done in sperate sessions.

The stretching he does in warm-ups and at cooldown (which he considers important) are aimed at prevention and recurperation. I shall probably write more about the intracacies at a leter date.

He spoke also about strength training and again it was interesting.

Today he and Jane also did a practical session which was primarily about use of hips in Judo and included great fun with many games. The games revolved about instabilising athletes with various thinsg like wobble board type things, soft mats (crashmats etc) Then doing games where partners try to break the others balance.
Fun and practical, what more can you ask for eh?!

We had some heavy going lectures on Anatomy and body function. So skeletal and neuromuscular stuff. Also energy systems and the physiological makeup of Judo.
We also did a practical session with Stanislaw Sterkowicz' Special Judo Fitness Index test. Which was (on a personal level) rather great as a)I am fortunate enough to have spoken with him, 2)The video of the test being done, which didn't actually play, was the one from this very website!
It is nice also that I have been able to point my fellow students towards the resources that Stanislaw & I put together after hsis appearance on the podcast. I got a real "warm feeling" from actually having produced something (the podcast with Stanislaw) that produced some new materials (the video, spreadsheet, documents) that is now being used by real live sports scientists, lecturers and Judo coaches! Very cool!

There has been much more, but having missed a couple of days of blogging properly, I am forgetting them. Sorry!

A highlight for me to date, is that the assignment I am writing for next Friday is taking shape nicely. Not least because of the help and encouragement I have received from people on the course, the lecturers and from people I know solely from this website and the podcast.

I hope I can write it well enough to express the great ideas and help they have given me. I also hope I write it (and my other assignments well enough) to get a hieh enough grade average to be accepted back next year for the honours year (well 18 months). Which is a top-up year which I understand would earn me a BSC.

More improtantly for my personal desires, it includes a large research project and education on research methodology. Research is big motivation for me and I would like to do more of it and expand on what I have done and do it better, so I really want to make it onto the course. If only I can get my brain functioning at a high enough level!! (which is a struggle!)

Anyway...

till next time.


<<First
<Back
| 69 | 70 | 71 | 72 | 73 | 74 | 75 | 76 | 77 | 78 |
Next>
Last>>