This is the Judo blog of Lance Wicks. In this blog I cover mainly Judo and related topics. My Personal blog is over at
LanceWicks.com
where I cover more geeky topics. Please do leave comments on what you read or use the
Contact Me form
to send me an email with your thoughts and ideas.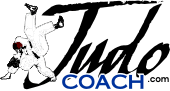 JudoCoach.com Blog by Lance Wicks
---
---
So, as hinted to in my last report and you'll have been able to pick up from my twitter posts (
www.twitter.com/lancew
) this week went pretty well.
Monday, 4 mile run.
Tuesday, Judo in WInchester.
Wednesday, another 4 mile run.
Thursday, Judo in Gosport.
Friday, rest day.
Saturday, 8 Miles.
Sunday, rest.
All the runs felt comfortable while the paces were respectable.
Judo was okay although I didn't feel too energetic, especially on Thursday where I was really pretty knackered before I started. Training and work and avaoiding the colds floating around my home were taking there toll.
I read a post recently talking about how important it is to exercise on a Monday. Now with my training I think that might be a good idea.
Given my previous posts about crashing, I have been looking at "the plan" and ensuring that I have relatively short cycles (3 weeks, rather than the more usual 6 weeks). The aim being to ensure I have lots of variety and change.
Next week is the last week of my quite long Endurance cycle and I shall then be moving onto strength. My strength programme is going to be primarily body wieght exercises. I have a thought to rejoin the gym and get back to my lunchtime sessions, but it might have to wait till after the first small strength cycle.
I have now booked the flights to Brussels and our little team is taking shape. I am trying to book Hotels and get the paperwork all done prior to getting into the hard work of finding sponsors and working out how our team can help them.
Anyway... till next time!
Lance
<<First
<Back
| 48 | 49 | 50 | 51 | 52 | 53 | 54 | 55 | 56 | 57 |
Next>
Last>>