This is the Judo blog of Lance Wicks. In this blog I cover mainly Judo and related topics. My Personal blog is over at
LanceWicks.com
where I cover more geeky topics. Please do leave comments on what you read or use the
Contact Me form
to send me an email with your thoughts and ideas.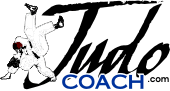 JudoCoach.com Blog by Lance Wicks
---
---
Hi all,
so day three and what have I got to report... well I met a seagull, insulted a historian, and generally avoided getting on with an assignment for all the wrong reasons.
;-)

Seriously though, today was an odd day, we had lots of freetime, which for me came at a bad time as I am still at the stage of needing more knowledge in my head before feeling happy writing assignments.

So today, the only lecture I had was with Lisa again, who is leading our development plan project. Ulp! This has been a hassle for me, mainly as I had started down a bad path with a rubbish project that does not fit the "model" very well. So after discussing it with Lisa I scrapped what I had started and this afternoon/evening I started fresh.

And boy oh boy, was that ever a good idea!

I am now well on the way to having the structure for a more traditional sports development plan (Judo Specific). It's quite interesting having given a lecture about social networking that once I got fired down the right lines on this project, the first thing I did was look to my social network for info, help, expertise. Yeah it wasn't via a social networking site like FaceBook, but it was utilising all those connections, many of which have come via the web.

Speaking of which dear reader, if you happen to have some experience with writing development plans (or reading them and rejecting them) please do contact me and give me your thoughts opinions, etc. Written a business plan for a club/training centre/team/etc. drop me an email please. I'd really be interested in seeing some real world examples and hearing real world examples so I can try and ensure what I write is really built "on the backs of giants" so to speak. In part because it'll help me get good grades, but also because the plan i am writing is one I'd actually like to see implemented, so I'd like to make it a good one.

Working on this development plan assignment for three days has already taught me a lot. It has also highlighted to me that the people who write these for clubs, associations are a special bunch, who deserve our respect! And also that the barriers to just doing Judo the way we'd like to are going up all the time.

The amount of energy that is being spent on procedures and protocols and record keeping and the itsy bitsy details is amazing. All to protect the association/coach/club in the (hopefully) unlikely event it all goes wrong. Of course it's all valid and worthwhile, but damn is there a lot of paperwork and hoops to be jumped through just to keep teach Judo. It's CRB checks, risk assessments, revalidation, licenses, paperwork of attendance, paperwork for injuries , etc etc etc.

And then it's keeping it all for a month of Sundays just in case at some future date someone starts legal proceedings!

Again I see the need, I just wish I didn't.
Wouldn't it be great if we were in a utopia and a good coach could just coach well and good students would just train. No law suits, no audits, no courts, no taxman.


Anyway....

Tomorrow looks interesting, after a late start (more time to work on this assignment), we have most of the day with Patrick Roux in the dojo. I am really looking forward to this a lot.




<<First
<Back
| 46 | 47 | 48 | 49 | 50 | 51 | 52 | 53 | 54 | 55 |
Next>
Last>>