This is the Judo blog of Lance Wicks. In this blog I cover mainly Judo and related topics. My Personal blog is over at
LanceWicks.com
where I cover more geeky topics. Please do leave comments on what you read or use the
Contact Me form
to send me an email with your thoughts and ideas.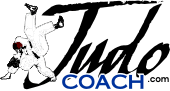 JudoCoach.com Blog by Lance Wicks
---
---
Day two, well day two is always a bit odd, Day one is all exciting and getting started, day two is a bit different as it is the start of the real work.

The first lecture of the day was with Andy Hibbert looking at sports marketing. We looked at the concepts and theories of marketing and how they apply to marketing sport in terms of professional sports and volunteer driven sports. It was interesting to consider Judo in this context and how much effort has been applied to marketing Judo.

The lecture was the setup to the lecture we had in the afternoon with Andy looking more specifically at the Olympic Games and the marketing phenomenon that it has become. It was interesting to look at the income figures of the IOC (International Olympic Committee).

Equally fascinating was the way that the IOC has leveraged and protected the five rings and the brand that is the Olympics. Looking at TOP (The Olympic Programme) and the way sponsors are grouped and of course what they get from being associated with the greatest sporting spectacle there is.

Our assignment shall be interesting.

Our Keynote for today was with Brian Ashton MBE, former England Rugby Team head Coach and now Director of Coaching at the University of Bath. We had Brian as a lecturer in an earlier year (2006?) and he was very good as a guest lecturer, he was excellent again this year. It was interesting as he has the 2007 World Cup campaign under his belt now.

His lecture was on "Managing the performance athlete" and was very informative. He covered a quite broad range of areas, focussing on the roles Management, Leader and Coach. He talked about the need for a shared vision, one that was athlete-centred. He discussed taking a vision and making it reality, he discussed selection issues, the support team, managing the support team, communication, learning styles and evaluating success.

What intrigued me in this lecture is that Brian was part of the team that won the World Cup with Clive Woodward, then he went into 2007 as the head coach himself. The 2007 campaign was when I grew to really respect Brian's work. In that tournament England was able to turn themselves around and get to the within grasp of winning the event. They missed out... just. But that transformation was amazing.

It is always interesting to hear what someone like Brian has to say, and specifically what he says to a Judo audience. It is interesting also to listen to the ideas and questions that come from a Judo crowd to a Rugby Union coach.

Brian for example had some views on communication and contacting players within a match that was interesting in view of the recent rule changes in Judo with coaches being moved away from matside. There are contradictions in what is happening in sport and in Judo AND Rugby.

It is interesting that Rugby has support staff carrying messages onto the field, players being subbed on with messages, half time talks, etc. Yet, Brian spoke of allowing the athletes to do what they do best, and once they cross onto the pitch letting them do their thing. But I am not sure if that ties with what is happening. Is Brian the end of an old model, or the vanguard for a better way? AND... should we be leaving athletes alone or increasing communication in Judo?

I was struck by the thought that a research project should be done to look at the amount of input that the coach has in Judo and in Rugby and compare the two. Brian for example described how much time was spent in the halftime talk in Rugby. I did a dead simple run at the numbers and worked out it was maybe 3-4% of the match time. I wonder if in Judo we actually have more contact with players during Matte, but it would need study. It would be good also to compare word counts between what players hear on the field and on the tatami. Of course we'd also need to assess effectiveness and the amount of impact it has (positive or negative) on the match.

All in all a good day.

Wednesday should be interesting as we have Scott McCarthy, Chief Executive of the British Judo Association since 2002. He is speaking on marketing a sports organisation. It will be interesting to hear what he has to say... and how it is received? The rest of the day is taken with Research related lectures.

I shall also be giving my own lecture "Introduction to Technology". Hopefully it is well received and useful.

<<First
<Back
| 25 | 26 | 27 | 28 | 29 | 30 | 31 | 32 | 33 | 34 |
Next>
Last>>