This is the Judo blog of Lance Wicks. In this blog I cover mainly Judo and related topics. My Personal blog is over at
LanceWicks.com
where I cover more geeky topics. Please do leave comments on what you read or use the
Contact Me form
to send me an email with your thoughts and ideas.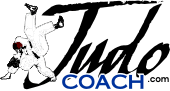 JudoCoach.com Blog by Lance Wicks
---
---
The invasion of Ukraine by Russia is making itself felt in Judo.

International Judo is very strong in Europe and Russia in particular is a very influential one. At London2012 the Russian men were incredibly dominant.

Ukraine have a strong Judo pedigree too. Georgie Zantaria and more recently the powerhouse that is Daria Bilodid.

The EJU is commonly called "the engine room" of Judo; and the Russian involvement there is strong. Not least of all the President Sergey Soloveychik who is Russian.

And perhaps most contentious right now, Vladimir Putin is/has been involved in Judo both as a competitor in his younger years and as an ambassador and honorary president since being President of Russia.


It is hard for many of us in the Judo family as we have Judo friends in both Russia and Ukraine. And obviously the IJF and EJU are not involved in the invasion.

However... the times when sport and politics did not mix are decades past. Judo as a sport is dragged into the current situation and with our strong Russian connections it's been very complicated I am sure. It's way above my level of involvement of course.


The first real impact was the IJF cancellation of events in Russia. Followed by the suspension of Vladimir Putin as honorary president and ambassador. And most recently... Russian athletes will no longer be able to compete under the flag of Russia and will be allowed to compete under the IJF flag and anthem.

The EJU has also cancelled events in Russia and Ukraine. And president Soloveychik has resigned his position as president. Further impact has been the suspension of sponsors of the EJU by Russian businesses.

These are the superficial, visible, technical impacts.

The deeper impact is still being felt and will continue to be felt. Many Judoka will lose their lives and lifestyles. Some will be made refugees and facilities and opportunities for athletes in both countries will be negatively impacted.

Those of us watching from a distance will not be able to imagine the horrible situations that people will find themselves in.

I wish all the wider Judo family peace and good will and hope this terrible situation ends as rapidly as possible.

Stay safe my Judo friends!


<Back
| 1 | 2 | 3 | 4 | 5 | 6 | 7 | 8 | 9 | 10 |
Next>
Last>>