This is the Judo blog of Lance Wicks. In this blog I cover mainly Judo and related topics. My Personal blog is over at
LanceWicks.com
where I cover more geeky topics. Please do leave comments on what you read or use the
Contact Me form
to send me an email with your thoughts and ideas.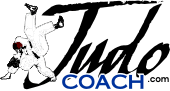 JudoCoach.com Blog by Lance Wicks
---
---
Creative Judo Teaching
Creative Judo Teaching by Ken Webber and Malcolm Collins has just arrived in the post. And after an initial browse I have to say it looks fantastic!!!
Webber and Collins are bigwigs in the BSJA (
http://www.britishschoolsjudo.com/
) and the schools influence shows through I think.
The book is very much along the lines of my previous post, for a start they refer to TEACHING Judo rather than just lumping everything in under COACHING.
There are some excellent and often neglected sections on responsibilities, methodology and planning for teaching Judo.
They also include some quite good looking class plans and programmes. (**I've not even started reading this properly so this is based on my initial glances)
Even if the deeper content turns out to be poor, which I doubt. I woudl recommend we all buy a copy of this book as reference material. For those of us on the FDSC course the section on Judo pedagogy might be good reference material for that assignment. Is it the DVD assignment that specifically mentions pedagogy?
Anyway,
Creative Judo Teaching
looks good.
<<First
<Back
| 66 | 67 | 68 | 69 | 70 | 71 | 72 | 73 | 74 | 75 |
Next>
Last>>