This is the Judo blog of Lance Wicks. In this blog I cover mainly Judo and related topics. My Personal blog is over at
LanceWicks.com
where I cover more geeky topics. Please do leave comments on what you read or use the
Contact Me form
to send me an email with your thoughts and ideas.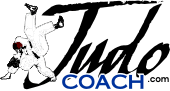 JudoCoach.com Blog by Lance Wicks
---
---
Almost there for another block.
Today was mainly assignment work, with the two assignments being due in Thursday & Friday I think most everyone spent today working on assignements.

That said, we had a Keynote from Malcolm Arnold (UK Athletics coach, coach to Colin Jackson and others). I found it really interesting although it is a little disheartening in ways. Mainly because he talked about the financial pressures on athletes. As in the pressure from getting paid to attend races. Not the pressure Judo is used to in that we have no cash.

His view was that winning Olympic gold opened doors (financial) to athletes. He is right in his sport, but sadly I don't think that it is true for a majority of the world when it comes to Judo. Winning an Olympic Judo gold I struggle to believe is going to "set you up for life" in a majority of countries.

I do believe it opens the doors to an easier path to the upper echelons of our sport. Which has a degree of financial reward, but I don't consider it the same direct link to financial reward that winning the 100m brings. Not a lot of Nike gold Judogi out there like Michael Johnson is there.

Nick took us for a Strength & Conditioning lecture on Endurance training. Which was interesting and relevant to Judo. What Nick does well is relate it back to Judo with some form of understanding of the sport of Judo. He also keeps us on the straight and Narrow in regard to being sports scientists not just Judo instructors.

The afternoon was purely "tutorials", which is code for GET YOUR ASSIGNMENTS DONE ON TIME!!!

Quiet evening meal, everyone focussed mainly on assignments, which is a shame. A few people have commented to me about how much less fun this block has been when compared to other ones. Even though, for example the first block was so busy it put my head in a spin.

One of the strengths of the course is the (WARNING Trendy business jargon ahead) "networking" opportunity the course provides. By that I mean that I get to sit around a table in the evening with a group of Judo luminaries and everyone shares their opinions and views. They talk about what they are doing, what they have planned etc.

It is a really powerful and useful situation. Shame this block it's been subverted by the need to get some work done. It also makes the general fun level lower.

Not wanting to whinge about it though, because I have been putting the effort in to have a few beers everynight. :) It's a dirty job but someone has to do it!


<<First
<Back
| 68 | 69 | 70 | 71 | 72 | 73 | 74 | 75 | 76 | 77 |
Next>
Last>>