This is the Judo blog of Lance Wicks. In this blog I cover mainly Judo and related topics. My Personal blog is over at
LanceWicks.com
where I cover more geeky topics. Please do leave comments on what you read or use the
Contact Me form
to send me an email with your thoughts and ideas.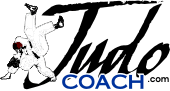 JudoCoach.com Blog by Lance Wicks
---
---
In Judo we compete in weight classes and this according to the medical profession places the athletes under our care at increased risk of eating disorders and the associated health risks. As Judo coaches we have a responsibility to be aware of these risks and do everything we can to prevent our Judo athletes from suffering from the damage that these conditions can cause.
Judo players we all know will lose weight to make it into their weight category, the "dirty little secret" in Judo has always been that we turn a blind eye to weight cycling, and the unhealthy methods of weight control we allow athletes (especially young athletes) to use. This is not helped by the fact that many of the big names in world Judo have or are doing it.
Judo players will use methods such as starving themselves, not drinking, self-induce vomiting, sauna and use diuretics to name a few methods. All these methods are associated with eating disorders. Judo athletes attitudes towards eating have also been shown to be unhealthy.
A study in 2007 sadly identified that coaches and athletes were big pressures on athletes to lose/control their weight (as opposed to the normal population who feel more pressure from society, tv etc.). So my take on this is that we as coaches need to do all we can to ensure that our athletes do not feel pressure from us or from the other athletes you are involved with.
Of course the catch 22 is that there is a valid reason for the pressure, missing your weight will mean you miss the tournament. Being in a heavy weight category puts you at a weight disadvantage. There is also old wives tales about power to weight ratios that ignore the negative effects of radical weight loss.
We should all be aware of the dangers of eating disorders, I have put some links at the bottom of this article, that will get you started. If you want to be chilled to the bone contact a professional who works with patients with eating disorders and let them scare you witless. The mortality rate in eating disorders is pretty darn high, not to forget the non-terminal health issues eating disorders cause in the short and long term.
So what can we do as coaches?
For a start, you can make a pledge right now to never encourage athletes in your care to lose weight. You must not forget that radical weight loss in obese people can be dangerous as well as in thinner people. Perhaps you can find a health professional to come to the dojo and advise athletes on how they might healthily change their weight? Perhaps if you are weighing athletes anyway for category decisions institute a rule that young players can never go down in weight? Perhaps as well as monitoring weight you can monitor BMI and body fat to ensure that they stay at healthy levels.
You need to talk to your athletes and explain that the unhealthy weight loss methods of the last are not to be done by them. No starving themselves, no saunas to lose the weight, none of that stuff.
You could get in experts to advise athletes as to what weight category they will be able to be in with healthy eating. Get professionals to advise young athletes what size and weight they can expect to be when they are fully mature, then plan for your athletes to go up the weights to this target, making going up weight classes part of the plan.
What else needs to be done?
Here is a radical suggestion that I have discussed with a few people and would like your opinion on.
I propose we ban weight classes for players under 18 years of age.
Of course there are risks in letting the 100kg monster on with your 60kg player, so we need to find an alternative way of matching players. Perhaps we weight everyone on the day and then group the heaviest 12 players and call this category 1, then repeat with the next 12 heaviest all the way to the lightest player? Maybe we institute a proper ranking system that means that only players of similar ability fight one another? It is something we need to think through and come up with something new.
So this is our mission as coaches, protect the players as best we can in the environment we have today. Try to prevent athletes in your care from developing unhealthy attitudes and behaviours around weight and eating. The second part is to lobby our national and international governing bodies to address the issue and come up with a solution for the young athletes.
Lance
("Anorexia & bulimia," n.d.; "Anorexia - Eating Disorders in Athletes - Anorexia Nervosa," n.d.; Byrne & McLean, 2001; "Clinical Journal of Sport Medicine," n.d.; "CSA," n.d.; "Eating disorders among male and female elite athletes," 1999; Herzog et al., 2000; Johnson, Powers, & Dick, 1999; Pompili, Mancinelli, Girardi, Ruberto, & Tatarelli, 2004; Rouveix, Bouget, Pannafieux, Champely, & Filaire, 2007)
Anorexia & bulimia. (n.d.). . Retrieved April 22, 2009, from
http://www.rcpsych.ac.uk/campaigns/chan ... imia.aspx.
Anorexia - Eating Disorders in Athletes - Anorexia Nervosa. (n.d.). . Retrieved April 22, 2009, from
http://sportsmedicine.about.com/cs/eati ... rexia.htm.
Byrne, S., & McLean, N. (2001). Eating disorders in athletes: A review of the literature. Journal of Science and Medicine in Sport, 4(2), 145-159. doi: 10.1016/S1440-2440(01)80025-6.
Clinical Journal of Sport Medicine. (n.d.). . Retrieved April 22, 2009, from
http://journals.lww.com/cjsportsmed/pag ... =abstract.
CSA. (n.d.). . Retrieved April 22, 2009, from
http://md1.csa.com/partners/viewrecord. ... ookie=yes.
Eating disorders among male and female elite athletes. (1999, December 1). . Retrieved April 22, 2009, from
http://bjsm.bmj.com/cgi/content/citation/33/6/434.
Herzog, D. B., Greenwood, D. N., Dorer, D. J., Flores, A. T., Ekeblad, E. R., Richards, A., et al. (2000). Mortality in eating disorders: A descriptive study. International Journal of Eating Disorders, 28(1), 20–26. doi: 10.1002/(SICI)1098-108X(200007)28:1<20::AID-EAT3>3.0.CO;2-X.
Johnson, C., Powers, P. S., & Dick, R. (1999). Athletes and eating disorders: The national collegiate athletic association study. International Journal of Eating Disorders, 26(2), 179-188. doi: 10.1002/(SICI)1098-108X(199909)26:2<179::AID-EAT7>3.0.CO;2-Z.
Pompili, M., Mancinelli, I., Girardi, P., Ruberto, A., & Tatarelli, R. (2004). Suicide in anorexia nervosa: A meta-analysis. International Journal of Eating Disorders, 36(1), 99–103. doi: 10.1002/eat.20011.
Rouveix, M., Bouget, M., Pannafieux, C., Champely, S., & Filaire, E. (2007). Eating Attitudes, Body Esteem, Perfectionism and Anxiety of Judo Athletes and Nonathletes. Int J Sports Med, 28(4), 340-5.
<<First
<Back
| 23 | 24 | 25 | 26 | 27 | 28 | 29 | 30 | 31 | 32 |
Next>
Last>>