This is the Judo blog of Lance Wicks. In this blog I cover mainly Judo and related topics. My Personal blog is over at
LanceWicks.com
where I cover more geeky topics. Please do leave comments on what you read or use the
Contact Me form
to send me an email with your thoughts and ideas.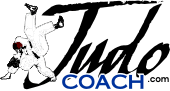 JudoCoach.com Blog by Lance Wicks
---
---
Hello all,
So today was a more intense day, in fact the most heavy day so far. A full schedule of lectures starting at 9am. The free time we have is great for looking and working on assignments, but in ways it is much better when we are getting intense learning opportunities. I can type assignments at home, when I am here in Bath I love it when I get days like today when it gets really close to my upper limit of input handling.
So today we started with Brian Ashton, our second lecture with him. Today he spoke about the academy system in English Rugby. Brian was again excellent value. It is hard to describe in written words what it is like to be fortunate enough to spend time with someone who has coached at the very highest level (2003 and 2007 Rugby World Cups, not to mention 6 nations). To "chat" with him is awesome.
His perspective is obviously flavoured by his experiences. and that is worth... well it is priceless. Also to be able to receive the information he is able to impart is an amazing opportunity. We were able to learn about the process of setting up a system that has engaged a large number of elite rugby players is something that not many of people are able to experience.
To be able to ask him questions and get his honest responses was great, to have him consider our situation in Judo and share his views and perspectives was terrific.
Do I sound like a fan boy? Is my native adoration of any high level rugby coach coming through here? We Kiwi's love Rugby okay, I admit it and I apologise if I am getting dull.
I wrote 4 pages of notes from Brian's lecture not much of which was about Rugby Union. Most of it was snippets of information that triggered Judo thoughts in my head. One of the points he made about the academy system and developing young players was about the need for elite training to be balanced against elite level competition. It is I think the big advantage of European Judo. there is international Judo training camps and international Judo competition in easy access. In Oceania where I am from, it is not that easy, we need to travel a long long long way to get to the high level Judo competition.
I also liked Brian's emphasis on coaching individuals, not the team. That you need to cater to the individual.
Our next lecture was with Sandra Klinger, a 12 year member of the German national team and was the Cadet coach for Germany for 5 years. She also coached at the National Olympic Training Centre. She spoke about the cadet system in Germany and the stage before and after the cadet level.
It was good to hear a cadet coach describe with some energy about long term player development and how coaches at all stages in an athlete can work together to develop an elite athlete. She obviously believed in the idea that as a cadet coach she was part of the machine that would produce a champion. The idea being that as per the Royal Navy adverts, being a cog in the machine is not a bad thing if the machine is worth it.
It is I think a common thing that perception is that the performance level coach is better or more important than the cadet or junior level coach. Sandra painted a different picture, one where all the coaches met and discussed the players and all were equal. That the cadet coaches were developing the skillbase for the performance/senior coaches in collaboration so that they would win.
She also did some practical conditioning exercises in the dojo which were all body weight based, so ideal for younger athletes. Lots of development of "the core" and stabilising muscles around joints. It was great fun, lets face it not too many of we coaches are at our physical peak. ;-)
Of course like any exercises, you need to consider the level and development stage of the athletes. For example, she showed some exercises that included balancing on the head, you certainly would want to avoid that with young and inexperienced athletes. Not something for your recreational club session. Much laughter in a practical session is always a good sign, so I think that Sandra's exercises went down well.
Next Diego Scardone spoke to us about Judo Research. Diego has been working on the
www.judoresearch.com
project and it was an interesting lecture. We discussed what we thought Judo research was, what was important about it, etc. We also discussed the JudoResearch.com and it's activities and of course where and how much research is happening around the world.
The last lecture was with Simone Lewis about support services for sport. She spoke about the excellent facilities and services that University of Bath offer. They are doing good stuff. She actually had some wise words about the new Dartford training centre for the BJA. She spoke of the transition process and the psycho-social impacts that it will have on the BJA performance players. Stuff like, changing physios, etc.
She also spoke about the research and application of services that support services in Bath provide across a range for sports including Judo. They have helped with support services and research with Olympic and European level Judo. They have IMHO a good model, they seem genuinely focussed on both the athlete as a person and on performance.
Often, physio and other support people, especially outside of environments like Bath, do not have this balance. Most Judo players who have been injured (including myself) have had a doctor or physio tell you that the solution to the injury is to stop training or stop doing Judo all together. That is maddening as a player. The other side of that coin is the support person who is too focussed on performance and is willing to risk a players health for a performance. The physio with the cortisone injection for half-time, the team doctor who tells the coach about a serious risk and not the player.
After this last lecture I spent a little while with the new intact of students (who I lectured to yesterday) in the library in an unofficial workshop installing referencing/bibliographic software on their laptops and showing them how to use it a little. Matt did most of the work I think, but I helped a little in showing them how I have used Zotero (
www.zotero.org
) and hopefully it will help them collect and compile their information and take the pain out of writing assignments and perhaps help them spend more time on the content than the mechanics of writing assignments.
It was great to be able to help people like that, hopefully it means that the lecture I gave yesterday pushed some of the right buttons. Hopefully it will also mean that some of the other stuff I talked about was what they needed to hear too.
Of course the downside is they will all get better marks than me as a result, doh!
Tomorrow we have some interesting lectures. Including lectures from Dave Southby, Jane bridge and Yuko Nakano.
In this my fifth year on this course, I have to say that I am finding the process harder than before, but not because of the university rather my own mental "funk" as I described it yesterday, I should have got Simone to sort my head out I guess. :-)
I shall, I am sure, get it together in the end but so far my assignment work has not been rewarding. The lectures are cool, but assignments are not flowing yet.
Lance.
<<First
<Back
| 24 | 25 | 26 | 27 | 28 | 29 | 30 | 31 | 32 | 33 |
Next>
Last>>