This is the Judo blog of Lance Wicks. In this blog I cover mainly Judo and related topics. My Personal blog is over at
LanceWicks.com
where I cover more geeky topics. Please do leave comments on what you read or use the
Contact Me form
to send me an email with your thoughts and ideas.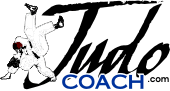 JudoCoach.com Blog by Lance Wicks
---
---
This time next week I shall be in Belgium at the World Masters Judo Championships.
By this time next Friday i shall have started competing I would hope, hopefully I'll have won a fight or two against the 30 odd other competitors in my class.
by the end of the day I shall have fought my little heart out, and will have placed somewhere, hopefully near the top? I'll also be looking forward to having a beer or two with my fellow team mates (
www.teamnzjudo.com
) and with other Kiwis who live in Brussels (
http://newzealandersinbelgium.blogspot.com/
).
I am feeling positive all in all, training has been going well, I have been loving going to Bath and training there. Monday was great with Patrick, Mike and Juergen all giving me feedback. Sometimes as a dan grade I find that people tend not to criticize what you are doing. Which for me is really hard as my kinetic awareness is pretty poor. I.e. I see what others are doing much better than I feel what I myself am doing, it is one of the reasons I use to explain why I am not and never was "elite". The top players do tend to be able to self-correct far better than I can and I am sure that explains some of their success.
Bath is also good just in terms of associating with fulltime players, young fit players and training in that professional environment. Along with the physical improvements and Judo improvements, there is the less tangible benefit of being inside an elite programme.
It is one of the strengths of the place that there is a wide range of seriously good people involved. If i look at the place as a model for performance training, it's got a lot going for it.
Bath is well funded (being part of the University).
It has a strong leader (Mike).
It has great coaches (Patrick, Jane, Juergen, Yuko, etc.)
It has good organisers (Michelle, Kat, Diego, etc)
It has support from outside (coaches like me who are involved through the degree)
It has good support people (Physios, Scientists, etc)
For example, last week when I went, the Combined Services Team were there (supporting the programme and giving a very different set of players for the athletes to train with). In the Randori session I attended there were 30-40 people on the mat. You had worldclass coaches watching and helping. You had a physio there the whole session!
Now... that last one to me is worth commenting on. A Physio there and treating people if needed. She is there pretty much everytime I have been there. It to me, indicates the level of organisation and care the place has. How many sessions do you attend where there is a Physio there? One that is there to work I mean, one with experience with Judo injuries?
That does not happen by accident, you have to have a physio who is willing to give up their evenings and attend. You have to have a way of making it worth their while, you have to have sessions where it is worth them being there. It's no good having a physio there and only having three players who cruise along all session. So the session has to be of a high level and well attended, which again takes work to get happening.
The physio being there tells me a lot about the setup at Bath. It tells me that a huge amount of effort, thought and planning has gone into the running of the programme. It is professional and to be aspired towards.
If you are involved in a club or even a more elite training system, do you have a physio there for your Randori sessions? If not why? Have you chosen not to have one, or have you not tried?
Maybe you should have a psychologist? A statistician? A videographer? A blogger? A podcaster? A Strength and conditioning coach? A nutritionist?
Who else can you bring into your programme to raise the bar?
I would love to hear from anyone reading this as to who, other than Judo coaches, you have involved in your sessions. Drop me an email and let me know.
<<First
<Back
| 42 | 43 | 44 | 45 | 46 | 47 | 48 | 49 | 50 | 51 |
Next>
Last>>