This is the Judo blog of Lance Wicks. In this blog I cover mainly Judo and related topics. My Personal blog is over at
LanceWicks.com
where I cover more geeky topics. Please do leave comments on what you read or use the
Contact Me form
to send me an email with your thoughts and ideas.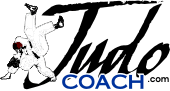 JudoCoach.com Blog by Lance Wicks
---
---
Hi All, well this week has been pretty good as I close out towards the masters. As my previous post said, I trained on Monday in Bath, excellent stuff, I am very pleased I went.
Tuesday, I went up to University of Reading again, for a tough ol' session with Dave. Small number of lads working hard. No Devil Run this week, but lots of pressure work, the classic 1 minute of all out attack by one player while the other defends, interspersed with pushups just to make sure you are knackered.
Wednesday, rest.
Thursday, down to Gosport Judo Kwai which was pretty fun. I was pretty knackered but survived.
Friday & Saturday, rest.
Sunday, I popped down to Eastleigh Judokwai and took a light session there.
---
So that was the week that was.
Sadly, as my previous post might have hinted towards, Mondays session in Bath on Monday was pretty heavy... which was cool! However, I took a knock or two, specifically I got a awesome bruise on might right shin. from just below the knee to the ankle! Tuesday, I got a heel to the same shin/calf, dead legged! :-(
By Wednesday the black was down below the medial malleolus (pointy bit) so Mark lent me a shin pad on Thursday and that helped prevent anyone else cracking it again! :-)
In other topics, I got a design for the TeamNZjudo T-Shirts through from Mike over at
www.thejudopodcast.com
which I really like. We've put some designs together for shirts Jackets etc. Should be able to post on the
www.teamnzjudo.com
site early next week and also get some kit through in time for the trip... I hope!
Anyway, 15 days to the event, so two weeks hard training to go, looking forward to the taper period just before the event.
Till next time, head over to
www.teamnzjudo.com
and click on Donate would ya?
Lance
<<First
<Back
| 42 | 43 | 44 | 45 | 46 | 47 | 48 | 49 | 50 | 51 |
Next>
Last>>