This is the Judo blog of Lance Wicks. In this blog I cover mainly Judo and related topics. My Personal blog is over at
LanceWicks.com
where I cover more geeky topics. Please do leave comments on what you read or use the
Contact Me form
to send me an email with your thoughts and ideas.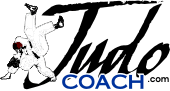 JudoCoach.com Blog by Lance Wicks
---
---
whoah... what a day. The pace is getting hectic over here in Bath. An amazing number of people were hiding away with fingers flying over keyboards trying to get the assignments tucked away.

I actually managed to get a day ahead of myself today and sent my Learning in the Workplace assignemnt in a day early, which is great.

Today Started gently, which sounds like a contradiction but is not. This morning we had a "Self Study" session, which basically means you have some time to get your work done whilst here. I took the time to get my LIW assigment PDF'd and sent mainly.

I also went to the printing department and picked up my poster for Thursday. It's HUGE!!! Darn it though I found a typo!!! Not irrecoverable though. But more importantly it is completed and that's a huge weight off my mind.

At 11am we Had Alan Preston, who was excellent. I really enjoyed his radial views. Much like my father, his involvment in Judo is vicarious through his sons primarily.

We had a practical Keynote lecture today also.
Wil Luschen who took a session on Judo principles, which amazingly was very similar to what New Zealand's late National coach Ben Griffiths spent many hours trying to get me to understand. really similar, any one who mastered Ben's "clickety click" half step entry to throws would have been right at home. really interesting and I had an absolute ball as it really gave me a feeling of being a younger man training with my pals and trying to learn Ben's way of doing things. I was fortunate also to speak with Wil after the session and later in the parade bar.

I spent a majority of the evening adding to the word count on my Sport psychology paper. Which is getting there.

Tomorrow looks interesting, we have Psychotherapy first, Competition strategies second, a lecture about Beijing later and a tutorial last. Plus Randori which i hope to attend in the evening, work permitting.

The course is going well, despite the fact that I (and others I think) feel that the assignments being packed into the time we are hear is a major negative. It's too cramped, there is not enough time to get the assignments produced. No time for proper research and reflection. I think many of us are hoping that as the course matures the balance of work to rest ration improves.

It is a shame that so many people are spending all there time typing rather than attending lectures and socialising with their peers. :(

Ah well....

Till Wendesday.

<<First
<Back
| 60 | 61 | 62 | 63 | 64 | 65 | 66 | 67 | 68 | 69 |
Next>
Last>>