This is the Judo blog of Lance Wicks. In this blog I cover mainly Judo and related topics. My Personal blog is over at
LanceWicks.com
where I cover more geeky topics. Please do leave comments on what you read or use the
Contact Me form
to send me an email with your thoughts and ideas.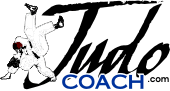 JudoCoach.com Blog by Lance Wicks
---
---
Hi All, well Thursdays in the summer block are always interesting, with the debate and conference, this year it was no different.
For we fourth years it's a bit odd really as we've seen it all and done it.
But really interesting to observe how the later years tackle the projects we did previously. Take this years debate, they debated the new grading system and if their should be a competitive element in the BJA grading syllabus.
Really topical as the non-competitive system only got implemented in April.
I tried to let the debate decide how I would vote rather than my personal (entrenched) position. The arguments for the team arguing there should be a contest element actually swayed me there way over that of their opposition. Specifically Luke and Emyr That was till the questions where I was swayed back to thinking that a non-competitive system is the right thing. Loretta Cusack's response to a question from Mike Callan in particularly swayed me.
After the debate I took a look at the Research posters of the third years (
http://www.flickr.com/photos/lancew/
) and listened to some of the mental skills presentations.
After all this i spend some hours in the Library with the rest of the fourth years finishing off our website assignment. Which is all done, which raised the interesting question of how does one tack a coversheet onto a website? :-)
Anyway... this evening we have the official presentation evening for the third years who graduate following my year and the regular social event, so I shall have to go now and be sociable. :-)
lance
P.s. Did I mention the female TV celebrity professing her love of me?? ;-)
<<First
<Back
| 39 | 40 | 41 | 42 | 43 | 44 | 45 | 46 | 47 | 48 |
Next>
Last>>