This is the Judo blog of Lance Wicks. In this blog I cover mainly Judo and related topics. My Personal blog is over at
LanceWicks.com
where I cover more geeky topics. Please do leave comments on what you read or use the
Contact Me form
to send me an email with your thoughts and ideas.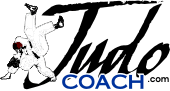 JudoCoach.com Blog by Lance Wicks
---
---
Today has been a busy day, we started with a Kumi Kata (grip fighting) session in the Dojo with
Emanuela Pierantozzi
who we also had latter in the day for a keynote lecture where she described her judo career.
Emanuela (according to the little biography we were given) is a three time Olympian Barcelona (silver), Atlanta and Sydney (bronze). Take a look over at
http://www.judoinside.com/uk/?factfile/ ... ierantozzi
for more on her contest record. She is now a "Professor of Martial Arts" at the University of Genova.
The interesting thing about her Kumi Kata session was how personal it was to her own Judo. This was not a "here is how it should be done" session. It was her explaining how she gripped/grips along with the reasons why she gripped this way based on the players she fought and here physical abilities and stature.
During here career whe went from -66kg to -78kg so went from being larger than most of her opponents do being shorter on occasions, so her grips changed to match her situation. It was interesting and refreshing to have a technique session that although being good for all was "referenced" in part by her real world application.
The rest of our day was spent with Patrick Roux (One lecture in the Dojo and one in a classroom). The first was on Judo Situations fro our Sports Specific Situational Analysis module. The second was for Managing Information and was on Planning & Decision-making. Both were interesting.
Afterwards, I have spent some time watching some judo videos for tomorrows assessment with Jane Bridge and Emanuela (ulp).
The assessment takes this form:
"You will be asked to present a tactical and situational analysis of a videoed judo contest which will be shown to you individually in a viva situation. You will view the fight once through individually, then 20 minutes preparation time will be allocated after viewing.
Tactics, situations, kumi kata will be expected to be discussed during the viva."
No stress there eh!? Just describe to two world champions what my assessment of an elite level contest is! Ah well, I am sure everything will land sunnyside up! It is also a good opportunity to get my head ready for the Olympics and the
www.08judo.com
site where we hope to be providing some alternative coverage of the Beijing Judo event.
So... I am going to watch a few more videos then call it it a night and get an early night I think. The week and block is nearing the end... i am not sure if I am glad or sad at this point.
I am tired and am really struggling being away from home and my family! I find it really hard being away from them, I tend to try and keep it out of my mind as much as I can and am probably a terrible husband as I tend not to telephone home as it really does make me sad calling home. And I think Friday is not quite close enough for the thought of seeing wife and twins to cheer me up.
Right... enough of that! See you tomorrow.
<<First
<Back
| 40 | 41 | 42 | 43 | 44 | 45 | 46 | 47 | 48 | 49 |
Next>
Last>>