This is the Judo blog of Lance Wicks. In this blog I cover mainly Judo and related topics. My Personal blog is over at
LanceWicks.com
where I cover more geeky topics. Please do leave comments on what you read or use the
Contact Me form
to send me an email with your thoughts and ideas.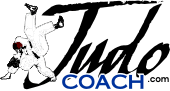 JudoCoach.com Blog by Lance Wicks
---
---
Recently I wrote a short article about "
Crowd Funding for Athletes
" which talks about how athletes can use social networks and crowd funding to further their careers.
I thought I would follow up with a small piece about social media.
Both this and the crowd funding article are born a little by the mis-use I see in these potentially fantastic tools.
So... less delve into it.
Social Media
Social media is all the new avenues to publish things for other people to see. Be that photos on instagram, videos on youtube, podcasts on soundcloud, blogs on wordpress or just status updates on Facebook and Twitter.
Most regular readers will be aware of my experiences with these tools. I've been blogging since 2004, my first lecture on social networking was at the University of Bath in 2008.
Whats good?
The key word in social networking and social media is the word "social". So the important thing to keep in mind is that what ever you do is for other people; not you! It's a two way conversation.
So it is important not to make the common mistake of thinking of these tools as sales channels. Too many people use them simply to try and sell/promote things.
So a classic mistake I see daily, is to post things on facebook pages and groups that promote your events that are not welcome. The British Judo association facebook page suffers from this regularly. People who never join any of the conversations blindly post an advert for something they want to promote; then leave.
They ignore the social convention of the community they have joined. It's as if you walked into a room full of people chatting about things and shouted "BUY MY PRODUCT!" then walked out.
Don't do it.
Get the tone right
Similarly to the "broadcast" idea in the earlier paragraphs; it's really important to understand the culture of the site you are using and post accordingly.
So on vine for example, you had better be funny and understand the memes that flow though day to day. On Facebook, you need to understand how things bubble up into peoples timelines. On Twitter you need to know that things flow by fast.
Which leads me to my Twitter and Facebook rules:
FACEBOOK is for moments, TWITTER is for news.
Facebook and Twitter are NOT the same; so don't treat them as such. Probably the biggest mistake I see day to day by organisations more so than individuals is forgetting this.
So, on Twitter, post as many news updates as you can. So for an athlete, a post saying you are about to go on for your first contest before hand. Then another immediately afterwards. See a great Ippon, tweet it right away.
On Facebook, don't share (and yes I have done it) a update that says "About to go on the mat" or "Jimmy down by wazari with 2 minutes to go!". Why? Because as people comment or like an update it will rise up on the timeline and suddenly the 2 minutes to go message is above the "Jimmy wins it by yuko in the end" post you make a little later.
It's much better just to post highlight than a barrage of news updates.
Your voice
This is the final and maybe most important section.
It's vital that when you use social media and social networking sites that once you understand the community norms, you understand yourself.
By this I mean that you need to be genuine and have your own voice. There is no value in being someone else, or trying to clone someone elses style.
Equally, you have the opportunity to share a voice you may not use elsewhere. And you can have more than one voice.
So for example, in one medium you might share that technical voice. On vine your funny side.
On this blog, I have shared my personal educational journey through an entire BSC. On Judometrics.com I have posted more formal numbers based posts. On my personal site I share geeky non Judo stuff.
Dr Annmaria De Mars is a great example of this voice idea. She has two blogs; both are uniquely her voice. BUt both are different; one Judo, one Business. Like my blogs each is unique, but share attributes.
So in summary...
Know what the norms are for the sites you use and take the time to learn how you can fit in and contribute to the conversations.
Any questions, you can find me on all the usual social media and social networking sites as well as on email to
lw@judocoach.com
Let me know how you get on
<<First
<Back
| 5 | 6 | 7 | 8 | 9 | 10 | 11 | 12 | 13 | 14 |
Next>
Last>>