This is the Judo blog of Lance Wicks. In this blog I cover mainly Judo and related topics. My Personal blog is over at
LanceWicks.com
where I cover more geeky topics. Please do leave comments on what you read or use the
Contact Me form
to send me an email with your thoughts and ideas.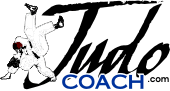 JudoCoach.com Blog by Lance Wicks
---
---
So here is the public "announcement", so to speak. I am planning to compete in the 2008 World Masters in Belgium next year. And as such, I have started training! :)
I am thinking/planning on blogging about my training. I need some advice, where should I blog about it? Here on
www.judocoach.com
or over at
www.lancewicks.com
?
I'm not sure what format the blogging will take, or if it will be interesting to anyone other than me.
Anyway.. so please comment or email me (lw@judocoach.com) with your suggestions, do I blog my training here or on
www.lancewicks.com
?
<<First
<Back
| 59 | 60 | 61 | 62 | 63 | 64 | 65 | 66 | 67 | 68 |
Next>
Last>>