This is the Judo blog of Lance Wicks. In this blog I cover mainly Judo and related topics. My Personal blog is over at
LanceWicks.com
where I cover more geeky topics. Please do leave comments on what you read or use the
Contact Me form
to send me an email with your thoughts and ideas.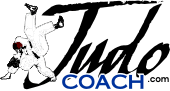 JudoCoach.com Blog by Lance Wicks
---
---
Dear IOC, please hold the next Olympic games somewhere I can watch it! Oh great you have. ;-)
Well, the Judo is over and to be frank I have watched almost none of it! It started at 5am and I have a job you know. This also basically killed a lot of the plans we had for
www.08judo.com
but fear not the site will grow, especially as footage arrives on Youtube etc.
I also have 40 hours of footage from the BBC recorded on DVD that i shall be watching eventually and shall try and summarise the fights on the site.
Having all that footage may also have solved a big problem I have with my research project... maybe. My research project for my BSc. is an analysis of the relationships between attack rate, scoring rate and victory. FInding suitable unedited footage has been an issue I have been struggling with, having 5 DVDs of Olympic Judo may solve that issue.
The issue I do have with it however is how using this BBC footage will affect the experiement. I am not getting a random selection as I had hoped. That said, the footage tended to be fairly random I think, so maybe it is not an issue. I need to talk to my supervisor about it.
It would be excellent to use this footage as it is really really current, so my research will have loads of interest hopefully. I am repeating some of the research that Sikorski, Franchini and Sterkowicz have done from as far back as 1987, so it might be really interesting to compare the 1987 results with what I find.
My assumption would be that the dynamics of Judo have changed quite a bit. It'd be good to "prove it" and perhaps even be the first to do so?
Anyway... as I started with, Beijing got away from me (and there is still half a week to go) but I am slowly getting caught up.
In other Judo news I have (finally) managed to complete a little project for Mike at the University of Bath. The project was to build a search engine for the Richard (Dickie) Bowen archive. Mike gave me some of the archive (a small subset) and I have written a small parser and search engine. So I have a single HTML file that has a search box. It works ok, looks ugly.
The plus has been the almost sub-conscious learning about what Richard Bowen had. Amazing range and quality of Judo Historical artifacts. Letters discussing the formation of the IJF, the EJU, the BJA. It is all available there at the University of Bath, I really REALLY need to look at some of this stuff the next time I am in Bath.
Anyway... mustn't spend all evening blogging, I need to eat!
<<First
<Back
| 38 | 39 | 40 | 41 | 42 | 43 | 44 | 45 | 46 | 47 |
Next>
Last>>