This is the Judo blog of Lance Wicks. In this blog I cover mainly Judo and related topics. My Personal blog is over at
LanceWicks.com
where I cover more geeky topics. Please do leave comments on what you read or use the
Contact Me form
to send me an email with your thoughts and ideas.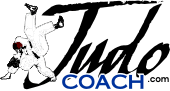 JudoCoach.com Blog by Lance Wicks
---
---
I write this just before departing for the World Judo Championships in Rotterdam and the 6th Judo Research Symposium.
In Rotterdam at the Symposium I shall be presenting my Research poster on the use of Attack rate as a predictor of victory in Judo competitions. It was completed as part of my BSc (which is you read this blog you will be aware of).
As is my way, I want to share the work I am presenting online, so I have thrown a page together which has the research and so forth. It includes my full research project, the poster, the raw data and even the software that I used to do the notation... well the source code anyway, it's Perl so should run on any type of PC (Mac/Windoze/Linux).
My research page:
http://www.judocoach.com/research2009.html
I shall be twittering and blogging from Rotterdam and we have started using the #judowc09 hashtag on Twitter and also judowc09 on Flickr for photos. Both have been added to PlanetJudo.com so you should see them pop up there.
I am also taking a little recording hardware so I can hopefully get some podcast material collected whilst there... we shall see.
If you are going to be in Rotterdam, please do drop me an email (
lw@judocoach.com
) and lets meet up!
Lance
<<First
<Back
| 20 | 21 | 22 | 23 | 24 | 25 | 26 | 27 | 28 | 29 |
Next>
Last>>