This is the Judo blog of Lance Wicks. In this blog I cover mainly Judo and related topics. My Personal blog is over at
LanceWicks.com
where I cover more geeky topics. Please do leave comments on what you read or use the
Contact Me form
to send me an email with your thoughts and ideas.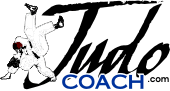 JudoCoach.com Blog by Lance Wicks
---
---
Further to my last blog, Bob Challis over at
www.coachingjudo.com
has posted some info on the content of the European Judo Union (EJU) level 4 and 5 coaching courses.
I am taking the liberty of posting it here for you.
Those of you interested should definitely visit
www.judospace.com
or
http://www.anglia.ac.uk/ruskin/en/home/ ... judo1.html
for more information.
Module: Applied Pedagogy in Judo
Session 1: Bob Challis
An overview of the coaching process and lessons to be covered
The aim of this presentation is to give you an understanding of the coaching process and its key elements. This Sessions presentation will also serve as an overview for the module and an explanation of the assessments.
Session 2: Bob Challis
Theoretical models of the coaching process
Various researchers have tried to model the process of coaching athletes. In this sessions we will critically evaluate these models and there worth to front line coaching.
Session 3: Bob Challis
Planning and implementing training sessions
Focussing on the process of delivery and planning using practical examples and real life coaching experience that takes into consideration aspects such as time to plan, coaches being volunteers, class management issues.
Session 4: Kjell van - Paridon
Goal Setting
As an experienced coach you will already have an understanding of goal setting from an applied perspective. This module considers the theories and research relating to goal setting so that you can back up your goal setting practices from peer reviewed literature.
Session 5: Kjell van - Paridon
Controllable and uncontrollable
This session considers the controllable and uncontrollable factors of performance and relates them to goal setting and the control of anxiety.
Session 6: Bob Challis
Styles of coaching and leadership
A style of coaching could mean the difference between athletes staying with a particular coach and/or leaving a sport altogether. There is no correct or correct styles of leadership but there are styles that are more appropriate to different genders, ages, abilities, sports and sessions. This lecture explores which coaching/leadership styles are most appropriate for you and your team/sport.
Session 7: Bob Challis
Learning Styles and differentiation
Understanding how an individual learns and how best to deliver sessions and feedback to the individual is an essential aspect of coaching whether and recreational or performance level. This session will focus upon the approaches to learning and learning styles.
Session 8: Bob Challis
Learning Styles and differentiation Part 2
Following on fromt he above session this one will focus upon types of intelligence and differentiation on the judo mat.
Session 9: Bob Challis
Feedback and delivering feedback
The coaching process is based upon a coaches observation of a movement and then then the intervention of the coach to elicit positive changes in performance. The type of feedback and the timing of feedback is essential to the economical delivery of performance changes.
Session 10: Bob Challis
Practical Sessions on Learning styles and feedback
This session will apply the knowledge gained in the previous sessions to a mat based scenario.
Session 11: Bob Challis
The reflective coach
Sports' coaching is seen as an episodic process through which components of performance that require improvement are observed then developed. Despite the range of challenges, evaluation of sports coaching effectiveness is almost exclusively focused on competitive performance outcomes. One consequence of this is that sports coaches are rarely judged on the quality of their own practice, such that the understanding and improvement of this element of practice is often ignored. Côté et al's (1995) sports coaching model suggests that sports' coaching is determined by the way a coach evaluates what is required to enhance an individual or team. This lecture will consider the theory of reflection and it's use in coaching.
Session 12: Bob Challis
The reflective coach Part 2
This lecture will consider how coaches reflect on their performance and how they can effectively reflect in a time efficient manner using practical examples.
Session 13: Dan Gordon
The physiology of the warm up
Coaches often understand the components of a warm but not all coaches fully understand the physiology of what they are trying to achieve. The warm up is an area of coaching that changes regularly, understanding the physiology of the warm up will help coaches understand the rationale of changes.
Session 14:
The warm up (Practical) Ed Hallam
This will be a practical sessions on dynamic warm ups for judo.
Session 15: Bob Challis
Coaching Female Athletes
Is coaching females different to coaching males? Why do more males than females participate in sport? Why are there less female coaches in sport? This presentation considers the difference between male and females athletes and coaches and goes on to consider strategies for males coaching females and vice versa.
Session 16: Bob Challis
Anti-Doping and the coach
The issues of doping in sport are rarely out of the media. This presentation looks at the history of doping and anti-doping, uses case studies, explains the different types of drug abuse and looks at what the athlete and coach need to know about testing and testing protocols.
Session 17: Emma Jagger
Gymnastics for Judo
As judo coaches most of us will expect our athletes to be able to do some gymnastics, this might be simple techniques such as forward rolls, backward rolls and cartwheels or more complicated techniques such as hand springs. These two sessions will consider how we break these down so that we can teach them efficiently.
Session 18: Emma Jagger
Gymnastics for Judo part 2
As above.
Session 19: Andrew Moshanov
Mens Judo Vs Womens Judo
The majority of session in judo around the world are mixed classes, this session will start to provide an understanding of the differences between male judo and female judo.
Session 20: Andrew Moshanov
Lightweight Judo Vs Heavyweight Judo
There are not many judo environment around the world where lightweight and heavy weights are kept completely separate yet most judo coaches will tell you there are huge differences between heavy weight and lightweight judo. What are these differences though? Are they just speed to power ratio or is there more too it?
Session 21: TBC
Mens Judo Vs Women's Judo
Roy Inman has coached 8 world champions, 21 european champions and 5 Olympic medals, all of these were female. In this session Roy will outline what he perceives are the differences between mens and women's judo.
Session 22: TBC
The coach-athlete relationship
Session 23 considers the theory of the coach athlete relationship. In this sessions Roy Inman discusses the same topic based on his experience of over 30 years coaching.
Session 23: Kjell Van - Paridon
The coach-athlete relationship
Understanding the coach - athlete relationship is important but you need to understand how these relationships are formed, why they are such strong bonds and how you can use these relationships to enhance performance. This session considers the theory of the coach - athlete relationship and provides you with research based evidence on the subject.
Session 24: TBC
The matside coach
Some coaches and athletes will tell you that the matside coach is pointless, some will tell you the matside coach is essential. The truth is for some it is essential and for others he/she is barley required. Roy Inman has spent a considerable amount of time assessing his and others matside coaching and in this session explains his system.
Session 25: TBC
Working with Referees
In 2003 Sir Clive Woodward took an international referee to the rugby world cup. Many thought this was extreme and he went on to explain that this referee had been working in the England training camp for sometime and that anyone who questioned the use of a referee in this way did not truly understand high performance. In this session a referee will explain how he feel we could integrate referees into our coaching structure and how this could improve our performance. He will also discuss how coaches and referees could work together more efficiently at competitions.
Session 26: Kjell van-Paridon
Sports Psychology for coaches
There is an entire first year module on this topic but in this session Kjell will introduce some of the key areas and topics whilst relating them to the pedagogical strategies of coaches.
Session 27: Kjell van-Paridon
Leadership in Sport
Leadership in sport is often associated with team sports but in this session you will consider leadership within the judo environment.
Session 28: Kjell van-Paridon
Group Dynamics in Sport
How are groups formed? Who are the most influential people in a group? How can groups be led to a singular objective? These questions will be answered in this lecture.
There are several judo specific lecturers on this two week block including Bob Challis, Dr Mike Callan, Dr Andrew Moshanov, Syd Hoare, Emanuela Pirentozzi, Daniel Lascau and many others.
Here is a pdf document showing all the modules for the course
<<First
<Back
| 13 | 14 | 15 | 16 | 17 | 18 | 19 | 20 | 21 | 22 |
Next>
Last>>