This is the Judo blog of Lance Wicks. In this blog I cover mainly Judo and related topics. My Personal blog is over at
LanceWicks.com
where I cover more geeky topics. Please do leave comments on what you read or use the
Contact Me form
to send me an email with your thoughts and ideas.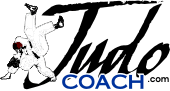 JudoCoach.com Blog by Lance Wicks
---
---
It's that time of year, World Championships time!
This time next week I shall be attending the World Cadet Championships and then later in August the Senior World Championships.
For someone like me with a self-confessed obsession with elite level Judo this is the most interesting time of the year. How athletes perform at continental opens, grand slams, grand prix and continental championships is fascinating... but nothing is bigger each year than the World Championships!
It is an interesting time. The first World championships season after the Olympic games. Qualification has yet to start, but teams are still maintaining ranking list positions so to get seeding right for when qualification does start.
Then there are the big names that are out or have been out. If you are one of the big guns, you might be ok without this world champs in the mix. But for many athletes just being there is important as the points on offer are substantial and can really help... though again that is often more of a consideration within the qualification period.
What is also interesting are the host nations/cities. The cadets are in Miami, USA. USA has really come a long way in recent years and have strong athletes and athletes coming through. It is interesting to see that matching up with hosting large events, coincidence?
The Seniors are in Rio, Brazil. Obviously with the Olympics in 2016 it's not a huge surprise that Rio is getting some practice in. Brazil has hosted some big Judo events so it should be good. The only wrinkle is the recent protests around large sporting events. I don't keep up on Brazilian politics and intentionally so, so I have no opinion on the situation; I just hope it runs well.
As a UK resident I will of course be watching the British team performance closely and it will be interesting to see what results they get and to see how reactions from the British Judo population go post event.
It's a new performance team in place now, and this is the first big test they face. With the BJA (in fact the whole country) in "one year since..." mode, it may be interesting for the new team.
The new performance team is still pretty unknown within the BJA. There has been very little education as to who is running the show and what the programme's plan is. The BJA has never been good at communicating and especially communicating around elite level. It's a mystery to most British Judo people as to who is involved, what the plan is and how it is progressing. I hold out a small amount of hope that during and perhaps after the Worlds in Rio the BJA will start being more open and engaged genuine social sharing on the internet. They are in desperate need of some two way communication (as opposed to the one way broadcast style they have now) and perhaps Rio will spur a change.
Anyway... in a few days I shall be on my way to see it all unfold in front of me and to help make it run smoothly for the athletes and for you the fans and Judo Junkies.
I'll be there working on the IJF IT team, helping run the events and more specifically helping make sure you can watch all the action live and for free online (
http://ippon.tv
) as well as getting the results via
http://ippon.org
and via twitter ate
http://twitter.com/judoticker
Wish me luck, and stay tuned!
<<First
<Back
| 6 | 7 | 8 | 9 | 10 | 11 | 12 | 13 | 14 | 15 |
Next>
Last>>