This is the Judo blog of Lance Wicks. In this blog I cover mainly Judo and related topics. My Personal blog is over at
LanceWicks.com
where I cover more geeky topics. Please do leave comments on what you read or use the
Contact Me form
to send me an email with your thoughts and ideas.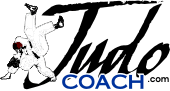 JudoCoach.com Blog by Lance Wicks
---
---
Hi everyone!
So things have been super interesting Judo speaking. Since I last wrote (September last year 2018) I have been doing a lot of Judo and experiencing lots of changes.
Since I last wrote I have attended a bunch of Judo competitions:
* Bahamas World Junior Judo Championships
* Perth Oceania Open
* Dusseldorf Grand Prix
* Baku Grand Slam
* Hohhot Grand Prix
* Lausanne SPOT Conference
* Minsk European Games/Championships
* Budapest Grand Prix
* Zagreb Grand Prix
And I'll soon be off to Tokyo for the World Championsips and IJF congress.
I am amazingly fortunate to have the opportunity to work with amazing people and experience the collaboration with my IJF family and the local Judo families.
Since December I have been involved in running the
https://fantasy-judo.com/
website. This is a big game where you choose a team of 14 athletes for each Judo competition and are given points based on how your team performs. Try it out! It's a little hard at the moment as match fixing regulations mean we can only open events after the draw.
From actual doing Judo perspective... the club grew and changed and morphed and I enjoyed it. I did not get to do enough Judo myself; but that is the cost of being the coach I guess.
This year after 9 years unfortunately we have lost our venue and the generous support of Solent University. So currently the club is closed as we look for a new opportunity.
It is a time to reflect and decide what comes next.
Recently, whilst away in Budapest I discovered the former World Champion Craig Fallon had passed away suddenly.
His funeral has just happened here in the UK and the entire Judo community is mourning, myself included.
I hope he is able to Rest in Peace and that all those affected by the loss of this champion are being supported and will grieve and recover and take the positives from Craig's life forward and use the good memories they have of him to be greater and to be a positive change in the world.
RIP Craig!!
<Back
| 1 | 2 | 3 | 4 | 5 | 6 | 7 | 8 | 9 | 10 |
Next>
Last>>