This is the Judo blog of Lance Wicks. In this blog I cover mainly Judo and related topics. My Personal blog is over at
LanceWicks.com
where I cover more geeky topics. Please do leave comments on what you read or use the
Contact Me form
to send me an email with your thoughts and ideas.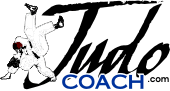 JudoCoach.com Blog by Lance Wicks
---
---
December 22, 2004
Software Patents
By LanceW
Just to encourage visitors to this blog to go here.
Happily POland saved us on this one today and the vote on this bit of EU legislation was postponed, but the struggle continues!
* Posted on: Wed, Dec 22 2004 12:44 AM
December 21, 2004
effing virus attacks!
By LanceW
One of the servers I look after is being hit pretty hard by the Zafi.d virus at the moment!
At present 40% of the emails it is dealing with are just Zafi ones! Thanks to the magic of open source and Linux it is catching them fine through ClamAV, but what a pain.
Strangely it only seems to happen between 10am and 6pm. SO am thinking it is a specific machine in somewhere GMT-1. Am about to start on some forensics to see if I can track down where they are coming from.
Also, time for a user dance!
Users, when your IT person says to be "cautious" as there are lots of "nasties" going around at the moment, please do not ignore the new thing in your task bar called "FunBox" that when you click on it has some rather distasteful keywords in it!
Lance
* Posted on: Tue, Dec 21 2004 3:56 PM
P.C. Seasonal greetings...
By LanceW
Received this via the Hants LUG mailing list this morning and it made me chuckle. Thought I'd share it:
Please accept with no obligation, implied or implicit, our best wishes
for an environmentally conscious, socially responsible, low stress,
non addictive, gender neutral celebration of the winter solstice
holiday, practiced within the most enjoyable traditions of the
religious persuasion of your choice, or the secular practices of your
choice, with respect for the religious/secular persuasions and/or
traditions of others not to practice religious or secular traditions
at all.
In addition, please also accept our best wishes for a fiscally
successful, personally fulfilling and medically uncomplicated
recognition of the onset of the generally accepted calendar year
200X, but not without the due respect for the calendars of choice of
other cultures whose contributions to society have helped make this
country great (not to imply that this country is necessarily greater
than any other country or area of choice), and without regard to
race, creed, colour, age, physical ability, religious faith or sexual
orientation of the wishers.
This is limited to the customary and usual good tidings for a period
of one year, or until the issuance of a subsequent holiday greeting,
whichever comes first. "Holiday" is not intended, nor shall it be
considered, limited to the usual Judeo-Christian celebrations or
observances, or to such activities of any of any organized or ad hoc
religious community, group, individual or belief (or lack thereof ).
Note: By accepting this greeting you are accepting these terms. This
greeting is subject to clarification or withdrawal, and is revocable
at the sole discretion of the wisher at any time, for any reason or
for no reason at all. This greeting freely is transferable with no
alteration to the original greeting. This greeting implies no promise
by the wisher to actually implement and of the wishes for the wisher
her/himself or others, or responsibility for the consequences which
may arise from the implementation or non implementation of it.
This greeting is void where prohibited by law.
:-)
* Posted on: Tue, Dec 21 2004 3:13 PM
December 20, 2004
On databases...
By LanceW
Further to my previous entry, but specifically about sales databases and the like.
A database is only as good as the information within it.
A database equally is only as good as the use of the information within it!
If a database does not contain accurate information or you are unable to use this information your database is sick! And needs urgent medical care!
Try this exercise...
Get a list of your clients who have (or have not) bought something in the last 12 months. How long does it take to get this information? How accurate is the list?
Exercise two...
Find out when the last time you contacted a contact on your sales database? Again, how long did it take.
Exercise three...
Repeat exercise two, but for everyone on your database. How long did that take?
Exercise four...
How many people do you need to contact this week? How easy and how long did it take to get this information?
Exercise five...
Who are you best 10 clients?
Exercise six...
Who are your worst 10 clients?
For all the exercises above, it should take seconds to get useful information from your sales database. If it takes too long, or the information is inaccurate or difficult to access then the database needs attention!
If your database is "ill", I would strongly advise dumping it! Print out the contact details for all your contacts, one per page. Then manage everything manually using a 42 folder system or similar.
If it is sick, it is a bigger drain on your company than you probably realise.
Lance
* Posted on: Mon, Dec 20 2004 2:57 PM
If it don't work on paper...
By LanceW
Okay, it's been a week since my last entry, so I thought I had better write something new.
It's a rant,
it's about computer systems and users.
Basically, my core thought here is "If it doesn't work on paper, it won't work on a computer".
By this I am refering to application design or system integration. Too often I get asked about buying a piece of software or changing this or that for people who don't have a working paper based system.
Take for example a Sales database.
If you don't have a working "system", and by system I mean actual physical way of doing your sales management; then buying a database package is not going to help you!
I am as many poeple know, a bit mad for documentation of procedures. This is because I strongly believe that if you can't write it down then you don't know what you are doing.
Generally, my documentation for technical things is step by step, click by click. The idea being that almost anyone could follow it. When I worked for a fund managers I wrote the monthly IT procedures document. How did I test it?
By getting the helpdesk admin lady to do them. I.e. a completely non-technical person was able to do our important IT procedures just using the documentation.
Over kill perhaps, but the process fo getting the system that well documented helped us clearly see what we did and why. The result was we really looked hard at what we were doing and were able to cut out things that were really not needed and add things that we were missing.
In terms of a sales database, you really need to write down what your salesteam are actually doing on a day-to-day basis and document the strategies, methods and steps in your process.
You need to do this long before buying a CRM package.
If this does not happen prior to looking at CRM software, experience tells me that the software implementation will be a disaster! Trust me on this! Document reality first, then try and make computers do it for you.
Lance
* Posted on: Mon, Dec 20 2004 10:31 AM
December 13, 2004
Article on communicating with IT people - DRAFT
By LanceW
Geeks vs. Business people
(Draft for The Aziz Corporation E-Communiqué newsletter)
By Lance Wicks.
As the IT manager for The Aziz Corporation I am caught between two worlds, that of geeks, programmers and other IT people and that of business leaders through our consultants' efforts to help them improve their communication skills
On a day-to-day basis I will communicate with other geeks worldwide. I do this via email, instant messaging, newsgroups, mailing lists, website and more. What I do not often do is pick up the phone and speak to someone or heaven forbid talk face to face with a fellow geek.
However, working where I do I have been forced (kicking and screaming) to communicate with people in the real world. It is often an uncomfortable, painful and just plain annoying!
I am not alone in this sensation and as Britain becomes more and more reliant on knowledge workers (geeks), business people need to change the way they operate to suit the geeks rather than the other way around.
Change One: Communicate in "big picture" terms, leave out the details
When speaking with your IT people, don't be tempted to try and talk details. Stick to the bigger picture. Talk about what you want to achieve, what you "see" happening. Let your geek translate that into technical details.
Change Two: Manage using metrics and deliverables
Meetings are "geeks bane"; avoid dragging your geeks into a room to talk about what they are doing. This of course infuriates most business people who like to "catch-up" regularly. Try setting procedures in place that make reporting automatic.
Change Three: Everything is either a 1 or a 0.
Computing is a yes or no, black or white industry, IT people struggle with gray areas or communication that is not clear. Ensure that when communicating with your IT people that you make sure everything is either one thing or the other.
Change Four: Ethics DO matter.
Your IT Geek could do bad things. In seconds flat they could delete all your files, post your salary on the company intranet or send the client database to the competition. They don't! Given this ability, geeks react badly to managers who do not behave ethically. Little white lies, half-truths and office politics will not be appreciated.
Change Five: You know less than they do.
Geeks are not called "knowledge workers" for nothing; they know more about all the technical aspects, take that as fact. Never assume you know more about something than your geeks. Ask them what they know about something, not IF they know about something.
Change Six: Respect your Geeks opinion.
IT people think logically and understand very complex technical systems. This does translate into being able to look at real world business situations and apply the same skills. Listen; really listen, to what your geeks say.
So there you have it, six small changes in approach that will help you cope with the geeks in your day. Finally I would ask that you should also forgive their messy desks, their obsession with gadgets and penguins, their musical tastes and their dress sense.
Remember, modern business relies on their idiosyncrasies to make technology do wonderful things. So, when communicating with your geeks you need to allow for these same quirks, as they are what make them valuable to your organization. If you try to change or stop the quirks you are trying to remove what makes them valuable, you need to change not them.
(C)2004, Lance Wicks. All Rights Reserved.
* Posted on: Mon, Dec 13 2004 5:30 PM
London.pm - LPW
By LanceW
I attended the London Perl Mongers, London Perl Workshop on Saturday at Imperial College.
It was very good I thought. Although being the first such thing I have attended I don't know how much weight people should put in my opinion.
I attended all the "Learning Perl" talks and they varied both in terms of presentation style and quality and technical level quite substantially.
Working as I do with the UK's leading training company for presentation skills, I could not help but notice the different "styles" employed and how well or badly it worked. Given the audience, I suspect they all got their message across, but in a corporate environment I can see why we "geeks" often struggle to be regarded seriously.
London.pm seems well regarde worldwide and presumably shows a fairly high level in Perl circles. And I wondered sitting there with serious brain overload at one point if this was why Perl often struggles for corporate acceptance.
Perl has a "hacker" image that Java & C++/C# do not. It is more fun and perhaps this is why it is not taken as seriously as these other languages perhaps?
Java for example just "feels" corporate, so the average manager I suspect would approve a Java project before a Perl one based purely on awareness and if they are better informed perceived seriousness. Ie. Java "feels" more serious and corporate than Perl.
Just a thought.
The slides for the talks will soon be available and I shall link to them.
* Posted on: Mon, Dec 13 2004 11:46 AM
December 10, 2004
Google Suggest
By LanceW
Googl Suggest
Google do it again with another great beta test service.
This time as you typein your search, google will "suggest" a search for you. Try it to really understand what I mean.
* Posted on: Fri, Dec 10 2004 4:50 PM
Pricenoia
By LanceW
Pricenoia is a brilliant internet site, that does a straight price comparison across all the Amazon sites worldwide and shows you the equivalent costs.
So if you are paranoid about that book or DVD being cheaper in the States, then you can easily check.
Particularly cool is the toolbar plug-in. Drag it to your browsers toolbar and then when browsing through Amazon's site you can click on the button and see right away what the relative costs are worldwide.
* Posted on: Fri, Dec 10 2004 3:23 PM
Professionalism in Judo
By LanceW
Found this site today
http://www.pedrosmartialarts.com/index.htm
It is Jimmy Pedro's website.
I know my web design efforts are poor, but this is terrible!
The site looks like it was made in the early 1990s. And this is what the US public see when they search for their sole surviving Judoka of note!
At least he has a site I suppose. But is he trying to convey a sense of prefessionalism?
My reaction to his site got me thinking about the standard of Judo and the bodies supporting it, the standards for coaching, tournament administration, coaching, promotion etc.
And the result of my contemplation...
The level is low on most aspects of Judo.
How well does Judo promote itself? Badly.
How well does Judo encourage quality in clubs? Badly.
How well does Judo promote professional standards? Badly.
How well does Judo assess its weaknesses? Badly.
How well does Judo support elite players? Badly.
How well does Judo promote normal players? Badly.
And so on....
I know, I know. It is easy to stand here on the sideline and criticise. But hard to make improvements, yes I know this and I feel your pain.
But in the big bad world out there (like on the tatami) all that really matters is results. Intentions, plans, projects, good efforts count for zip, nada, nothing at all.
If you are a member of any organisation and you are reading this, what is your reaction?
Are you already mentally calling me a rude ignorant fool?
Or are you asking yourself why? how can I make a change? How did it get this bad?
If you are in either category give me a call/drop me an email, I want to help!
* Posted on: Fri, Dec 10 2004 10:20 AM
December 9, 2004
Worth1000 comp- fab!
By LanceW
Worth1000
A great contest, public service posters... some are very funny.
* Posted on: Thu, Dec 9 2004 11:41 AM
December 8, 2004
Wikipedize
By LanceW
For some while I have had the whitelabel.org wikipedized version of the BBC news site on my bookmarks. (
http://www.whitelabel.org/wp/wikiproxy.php
)
Today I found
http://scribbling.net/wikipedizetext
which does the same thing to text on other pages say on blog entries like this one.
Still playing with it but was keen to spread the word.
* Posted on: Wed, Dec 8 2004 5:02 PM
Judo Paperwork
By LanceW
There is one thing I have noticed about Judoka worldwide, a bad thing, one which I remember being bad for as a compeditor also.
That thing is paperwork!
I am yet to meet a compeditive Judoka who is good at doing their paperwork. Ask any tournament organiser about when entries come in and I am sure they will back me up.
Now I don't know why Judoka are so bad at paperwork and the point I am about to make is that basically I don't care! And if you are a compeditor you should not care either!
Why? You ask.
Because you (the compeditor) should not have to worry about paperwork. You have enough to worry about just getting prepared and performing.
But what about the paperwork?
Get someone else to do it, that is the best answer I have for you. If you are a serious athlete, you need to be thorough in your paperwork and administration. You should find someone who can and will do your paperwork for you.
What I am suggesting is getting some Judo Management.
I'll expand on my thoughts on this in a later entry but for now I will concentrate on it from a paperwork perspective.
The paperwork is important, when I moved to the UK I had already pretty much stopped fighting seriously. But being a Judoka I entered lots of competitions for the social element and the fun.
I forwarded every contest draw and result etc to the New Zealand Judo Federation office. Anecdotally I know I was the only player in the entire NZJF doing this for every event.
The result was I got bumped up from my position somewhere at the bottom of the list to being in the number two squad below the olympians! This was despite being 100% open about the fact I was getting drunk the night before I competed as well as the evening afterwards and not taking things seriously.
They had to up my "ranking" because I was doing the paperwork. They had evidence that I was fighting and getting results. More evidence (again anecdoctally) of performance than my more talented, dedicated and better performing colleagues. But I had proof, they didn't.
So...
Can you and do you prove to everyone that you deserve to be taken seriously?
Do you get your entries for competitions in months or weeks in advance?
Does your national body, your club, your friends, your coach know that you are working hard and doing well?
If not why not? Because you are a Judoka and cr*p at paperwork I suspect. In which case, find someone who will do it for you!
* Posted on: Wed, Dec 8 2004 11:01 AM
December 6, 2004
NZ Security gets thumbs up!
By LanceW
Bruce Schneier's Website
Security guru Bruce Schneier blog mentions an article in the NZ Herald about security and approves of some of the thinking coming from our little island.
* Posted on: Mon, Dec 6 2004 10:26 AM
December 3, 2004
Take that Console online!
By LanceW
Xlink Kai
I have as some know been on the Sony Playstation2 online beta trial programme since it started here in the UK.
Today I discovered XLink Kai's website, and can't wait to get home and try it out!!
Kai, reading the site, is a free tool that you run on your PC, that allows you to play console games over the web. Which doesn't sound exciting until you realise that they are talking about letting you play any game that has system link! Cool!
It apparently works for XBox, PS2 and Gamecube and does not need a modded console.
Sadly Gamecube only seemed to have 3 supported games and the PS2 12. But XBOX has plenty, which is perhaps not suprising as MS charge you to their online services, so a free alternative makes sense to me.
I shall definitely be trying it out over the weekend and shall report back.
* Posted on: Fri, Dec 3 2004 10:01 AM
December 2, 2004
Training for Judo - addendum
By LanceW
After writing the previous entry, I fired up a spreadsheet and did some simple math, here it is a comparison between the East & West.
Now obviously the figures are rubbish, we don't spend 100% of our session throwing or doing uchi komi, but I was giving you all the benefit of the doubt.
You can see from this very basic computation that what say a Japanese player does is 2 weeks, will take us 9 weeks.
If we assume (and assume probably correctly) that the Eastern player would spend a greater perscntage of their time actually doing techniques, then our figures would look even less positive.
If you have a better calculation I'd like to see it, perhaps as a "group exercise" we can expand the calculation to give a more real answer?
* Posted on: Thu, Dec 2 2004 2:26 PM
XMOO - Virtual Stockmarket
By LanceW
From the same people that run iClod is XMOO a virtual stock exchange.
Try it and see.
* Posted on: Thu, Dec 2 2004 2:26 PM
Training for Judo
By LanceW
All Judo players, like all athletes need to train.
The hard question is always where to invest your time and energy when it comes to training. Do you pop down to the Gym, go for a run or train at a local Judo club?
It depends of course on the individual.
Different forms of training give different benefits and you and your coach need to know what the benefits (and costs) are and choose accordingly.
If you are an elite level Judoka (Olympic/World medalist or at least in the top 5 or 10), then it makes a huge impact on if you win or lose.
For the rest of us, the impact is much reduced and the choices easier to make.
We can simplify our choices to running, gym or Judo.
Running.
Running is great, it builds your cardio-vascular fitness, making you fitter and more able to endure a days competition. It takes a long time to do and to get good at. There are some serious risks to consider like traffic, weather, shin splints, etc.
Running works, its easy to do and costs very little.
(p.s. I hate running, but I at one stage in my career was running twice a day everyday)
Gym
Gyms are great, cardio machines weights, etc. Here I focus on weights. Gym work helps build your strength. Giving you the power to pick someone up and dump them on their back. Without adequate strength you'll get beaten by those who do have it.
That said its not cheap (generally) and you need to know what you are doing. Also it's easy to lose perspective and do too much weights and get too strong, affecting your Judo skills.
Judo
Last but absolutely not least is doing Judo.
This IMNSHO (In My Not So Humble Opinion) is the best training for Judo. If you need to choose between Judo and some other form of training, choose Judo.
Especially in the West, we spend far too little time doing Judo compared to say our Japanese counterparts, where 3 hour sessions everyday are what school kids do. I leave it to you to imagine what the competition players and elite do!
Typically a western Judoka will do two 1-2 hour sessons a week. More advanced people might do 3-5 sessions and perhaps train for two or more hours.
But the match still puts us behind the east. So more Judo time is required to compete against the likes of the dominant Judo nation of the moment (and of history) Japan.
More Judo improves your fitness and strength, but more importantly it improves your techniques / skills.
An old instructor of mine once said it took 5,000 uchi komi repititions of a throw before it was "usable". how many uchi komi dis you do this week?
Judo is about throwing people, thats how you win.
How many times did you throw someone for Ippon this week?
How many times did you let someone throw you?
How many times did you get someone to attack you so you could defend against the attack?
5,000 times?
If so, please pat yourself on the back. pick up the phone and call me as I want you as my training partner.
If not, then consider your training programme and if it has enough Judo time in there. Are you getting fit and strong but neglecting to practise the real nuts and bolts of Judo? 5,000 may be a random number dreampt up by a coach trying to motivate me, but the idea is sound.
More Judo equals better Judo.
Lance
* Posted on: Thu, Dec 2 2004 12:43 PM
December 1, 2004
Fierce Conversations - Slacker Manager
By LanceW
Fierce Conversations
The above link takes you to an interesting article on the Slacker Manager site. (the site is quickly becoming a favourite)
It's an article on how to converse with others, interesting reading for business people and for coaching.
* Posted on: Wed, Dec 1 2004 11:35 AM
10 Most Wanted Design Bugs
By LanceW
10 Most Wanted Design Bugs
The above link takes you to the AskTog website of Bruce Tognazzini, where he lists his top ten Computer faults along with some relevant comment on dealing with them.
* Posted on: Wed, Dec 1 2004 11:28 AM
<<First
<Back
| 83 | 84 | 85 | 86 | 87 | 88 | 89 | 90 | 91 | 92 |
Next>
Last>>