This is the Judo blog of Lance Wicks. In this blog I cover mainly Judo and related topics. My Personal blog is over at
LanceWicks.com
where I cover more geeky topics. Please do leave comments on what you read or use the
Contact Me form
to send me an email with your thoughts and ideas.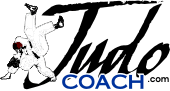 JudoCoach.com Blog by Lance Wicks
---
---
November 29, 2004
Geeks shall inherit the earth?
By LanceW
Click here to visit the wikipedia proxied BBC news article.
The BBC news site has an interesting article on Open Source on its site. Use thelink above to take a look at the Beebs perspective on us OPen SOurce people.
* Posted on: Mon, Nov 29 2004 5:11 PM
Columnists: Seeds of Disaster
By LanceW
URL: Columnists: Seeds of Disaster
Here is quite a nicely written article on IT Security, which looks at MS's Internet Explorers problems and how the causes of these problems may be sowing the seeds of future problems in other MS software.
* Source Blog
* Posted on: Mon, Nov 29 2004 1:33 PM
November 28, 2004
Here, kiddie kiddie
By LanceW
URL: Here, kiddie kiddie
Hmm... an interesting article on Hacking. Although it seems to focus on cracking rather than hacking, but terminology aside it it quite a reasonable piece and worth the read.
* Source Blog
* Posted on: Sun, Nov 28 2004 1:40 PM
Buried Gems of the PS1
By LanceW
URL: Buried Gems of the PS1
A good list of often missed Playstation classics.
* Source Blog
* Posted on: Sun, Nov 28 2004 1:38 PM
How to deal with video games and your kids
By LanceW
URL: How to deal with video games and your kids
As someone with multiple consoles and relatives with Kids of game playing age and disposition, I thought this Blog entry spotted on EyeBeam Reblog was worthy of posting here also.
General statement, if you think the games your kids are playing are bad, then basically you (yes YOU!) should not have let them play it.
PS2 games are generally targeted at the late teen to 30 age group, no really they are. So letting your 8 year old play any old PS2 game is a bit dodgy!
Enjoy
* Source Blog
* Posted on: Sun, Nov 28 2004 8:56 AM
November 26, 2004
Make love not spam
By LanceW
http://makelovenotspam.com/intl
Is a link to a Lycos screensaver that downloads data from Spammer websites.
The theory being that this costs the spammers even more money, so discouraging them from spamming.
I'm willing to give it a go if it stops the tons and tons of spam that I receive each day!
Lance
* Posted on: Fri, Nov 26 2004 5:14 PM
The Importance of Clarity
By LanceW
My latest post on the "Enjoy Judo" campaign got me thinking about the birth of "Capoeira Scotland" and how clarity affects the promotion of Martial Arts.
When we started we made some decisions early on about what we were about and probably more importantly, what we were not.
We decided that Capoeira was not really a martial art in Scotland. We also decided that the quality was so low that we could not push that either. What we did have was a small group of dedicated people who loved and enjoyed doing Capoeira, we had fun doing it!
So as part of the start up process we wrote a brochure which had our inperpretation of what Capoeira was to us, what its history was, etc. What we wrote was what we said, we all argued over content till a consensus was reached. Once we decided, we agreed to stick to it.
The other key thing we did was compress everything we were about into a slogan. (cheesy perhaps, but bear with me)
"Capoeira Scotland - Fighting Fun and Fitness Brazilian Style"
What did writing this do for us? It clarified for everyone what we were about.
We were about:
1) Capoeira in Scotland and Scotland only. (and uniquely Scottish)
2) Fighting, Capoeira is like play fighting which is...
3) Fun, key statement here. We were all about Fun not about being the best.
4) Fitness, Capoeira is aerobic, you don't really stop so fitness improvements come along pretty quick. That and lots of people were participating for health reasons.
5) Brazilian Style, Capoeira is from Brazil, Brazil is Rio, the Mardi Gras, etc. We wanted to carry some of that feel with us.
This phrase was trotted out by everyone all the time.
Everyone knew it off by heart and it showed.
People who came to us knew we were there to do Capoeira in Scotland, that we wanted to enjoy it and get fit (work hard), that fighting was involved and it was all bound up in that whole Latin feeling.
The clarity of message was really valuable, people hearing about us from brochures got the clear message. People hearing by word of mouth got the message.
I had lots of experiences where new poeple would say that they came along because their pal had been talking about it and they thought it was great fun.
This showed that the FUN message made it through.
Okay, so lets look at the "Enjoy Judo" programme.
Okay, the name sounds great, but read the rest of the site and it has nothing to do with enjoyment of Judo. Its about Judo in Schools or about getting kids into BJA clubs or about making sure all kids get to experience Judo.
HUH?!?!?!?!?!
It's so confused, what is it all about?
BJA if you are listening, simplify!!!
What do you want to happen? Clubs in Schools or School Kids in Clubs. Or it is 5 week programmes in Schools? Or is it getting people to Enjoy Judo?
The goal and message should be clearer and should be so close to one another that one indicates the other.
S... what can we come up with for a Judo In Schools Campaign?
How about "Judo in Schools" as a the name of the Programme? Tells us exactly what it is about.
What about the goal?
Well, lets start of by agreeing to have a single goal.
So what do we want to achieve? Get Judo into Schools? Get school kids into Judo clubs? What? Lets assume its getting Judo classes/clubs into the schools themselves. So the goal might be...
"Re-Introducing Judo into School Curriculum"
So now it all looks a bit easier, its about getting Judo into Schools and specifically getting it back into the school curriculum. (I know I am taking a bit of creativelicense there, not all schools had Judo in the curiculum but I think that sub-conciously its a good message that we are RE-Introducing Judo rather than Introducing)
The next step would be to have a clear "product" to take to the schools. 5 week programmes or clubs? Both? I'd lean towards 5 week programmes as clubs might happen itself afterwards. 5 week programmes are also a much easier sell.
Okay so a 5 week programme, sorted!
Now the hard work is deciding and defining what each week should have in it. Again its clarity and consistency. Each one of these 5 week programmes needs to be virtually identical, country-wide.
So all the important stuff like "What is Judo?" needs to be decided and documented, then the coaches need training in the official message.
If each 5 week programme and each coach does something different and passes onto to the kids a different Judo to the next person, then problems will occur.
Think a successful programme is held by Coach A, who sells traditional style Judo, Kata, Martial aspects. The school loves it and decides to run Judo every term. But Coach A is not available, so they hire Coach B.
Coach B believes in competition only, this is a sport and teaches Judo that way.
The school decides that this is not what they wanted and is pissed off, so they cancel the classes and potentially/most likely do not hire another coach. they are "burned" they have a bad taste in their mouth, Judo is dead in that school!
I hope the above rant shows the importance of getting the basics clear at the outset. I have picked on the "Enjoy Judo" campaign and I do apologise if I have insulted peoples honest efforts.
Lets face it, its not their fault. Judo world-wide has not been able to get this clarity thing right, so why should a BJA programme. And you never know the programme might actually be better than I am giving it credit! (I for one honestly hope so)
I'll be emailing Dermot and offering to help.
Lance
* Posted on: Fri, Nov 26 2004 4:15 PM
School Judo Development
By LanceW
Hmm.... the BJA is trying to get kids into Judo, and have launched a new website and programme to do so. The logo above is... well weird, I'd love to hear an explanation of what it sybolises.
Below is the first text from the site:
British Judo Schools Development Programme Launched
The British Judo Association is pleased to announce the launch of the Schools Development Programme supported by Sport England, which will develop a nationwide programme that will provide the opportunity for every young person to be exposed to the sport and benefits of judo.
The programme will do this by:
* Undertaking judo demonstrations in schools
* Running five week programmes and taster sessions
* Setting up clubs in schools
* Linking in with local BJA clubs
The ultimate long term aim of the programme is to get children from the schools into BJA clubs!
Sounds..okay!
Don't think much of the final line, which basically undermines it all as far as I feel. The goal is not to promote Judo, to get kids to "enjoy Judo" but to get them into BJA clubs.
Why is that bad?
Well, it specifically states they want them out of the schools, which contradicts what they say in the bullet points.
I'm always happy to see campaigns like this one and conceed that getting kids into clubs is a really important goal. However it shows the typical lack of cohesiveness that plagues the BJA and Judo generally.
Do you want clubs in Schools or not?
And what does "Enjoy Judo" the brand do with your stated goals? I hope Dermot Heslop plans on upgrading the website and hopefully expanding on the sparse content there.
I don't want to seem pesimistic, but when your programme starts with mixed messages, then the programme is likely to have conflicting goals and a lack of direction. And that basically does not fill me (or the schools I am sure) with confidence that investing time and effort into Judo is worthwhile.
My experiences with KiwiJudo and more resently with Capoeira Scotland have proven that a clear simple message and objectives are required to suceed.
I'll post a blog about that shortly!
Lance
* Posted on: Fri, Nov 26 2004 4:14 PM
VB and Word Wizards
By LanceW
I have been hacking today a Word questionairre.
Interesting how easy it is to take a boring word document and add some polish/pizzaz to it. Basically have the labels for the fields as protected text, and the fields as... well fields.
Then I added a simple dialog box with a logo and some introductory text and a ok/close button.
Looks pretty damned good if you ask me. (not sure about the Arial font choice) The next step (if requested) would/will be to create dialogue boxes to fill in all the fields, although I don't think its required in this instance.
I did struggle to find and good references on how to do the above on the web, so if anyone has any good links please let me know.
* Posted on: Fri, Nov 26 2004 2:16 PM
November 23, 2004
Say no to Software Patents
By LanceW
Software patents are IMHO bad for the IT industry and for us all generally. Please visit the
http://nosoftwarepatents.com/
website to learn more.
* Posted on: Tue, Nov 23 2004 3:13 PM
Kiwi Dolphins are great!
By LanceW
Heres a link to a news story on CNN about a pod of doplhins that protected some swimmers (human) from sharks!
CNN NEWS
Our Dolphins Rock!
* Posted on: Tue, Nov 23 2004 11:41 AM
Laser Printers print secret ID
By LanceW
over at Boing Boing they have highlighted a interesting/disturbing fact about laser printers.
Basically, laser printers from as far back as 1995 have apparently been adding the serial number of your printer to anything you print.
The rational being to help track down counterfeiters, terrorists etc I suppose. But how come its not something we all know about?
Does my printer do it?
Do manufacturers have the right to do this?
Personal privacy?
And all on the same week David Blunkett promotes ID cards (again)
* Posted on: Tue, Nov 23 2004 10:57 AM
November 22, 2004
Navy Judo
By LanceW
As many will know, the British Navy have asked me to help coach their Judo Team in January.
I am really pleased to be able to attend and am looking forward to it greatly. If any of the squad happen to read this, please do email me and get in touch!
Lance
The navy website is:
http://uk.geocities.com/royalnavyjudo/
* Posted on: Mon, Nov 22 2004 12:47 PM
Web redesign
By LanceW
Hi all,
any one visiting my judocoach.com site lately will have noticed how tired its looked and how little time I have been spending there.
To remedy this I have started on a redesign, which (should) be healthy XHTML, so future design work will be easier.
Unburdened from the hassle of having to edit each page to make design changes, I should be able to keep things both looking good and up to date!
Anyway, as the site goes up, things might go missing, so please bear with me!
Lance
* Posted on: Mon, Nov 22 2004 10:35 AM
<<First
<Back
| 83 | 84 | 85 | 86 | 87 | 88 | 89 | 90 | 91 | 92 |