This is the Judo blog of Lance Wicks. In this blog I cover mainly Judo and related topics. My Personal blog is over at
LanceWicks.com
where I cover more geeky topics. Please do leave comments on what you read or use the
Contact Me form
to send me an email with your thoughts and ideas.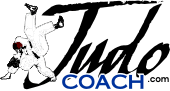 JudoCoach.com Blog by Lance Wicks
---
---
April 22, 2005
Gmail File System for Windows
By LanceW
Finally I have tracked down a windows app that allows you to use your google gmail account (2gb) as part of your systems normal drives.
I've been aware of Linux options for a while and had found some utilities such as filebunker that allowed you to backup to gmail, but finally I've found one that allows you to use gmail easily from windows explorer.
Go to:
http://www.softpedia.com/get/Internet/E ... sion.shtml
And you'll be able to download the installer for the system for free, then once installed you will see under "My COmputer" a Gmail Drive at the bottom of the list.
Click on this and it will ask for your login details and then as if by magic an empty 2GB folder will appear which you can fill with files.
ENJOY!
P.s. If you have not yet got a gmail account, do let me know and I can send you an invitation.
* Posted on: Fri, Apr 22 2005 7:38 AM
April 21, 2005
All too quiet
By LanceW
Sorry for the silence folks, have been busy busy busy since I returned from Bath.
I have now secured the services of three people to do my course work assessments with. (thanks folks!) and am presently finalising the paperwork that I need them to fill in.
Also I have been working on the statistics assignment and have this pretty much sorted and the outline for the report written, so it is a matter of "fleshing it out" with actual content now.
Also very busy work-wise, finalising the design for two training room's technical equipment.
Last but not least, my father has been visiting from NZ, so I have been trying to spend sometime with him in the evenings rather than sitting glueed to the computer.
So... expect more posts as the workload declines,
Lance.
* Posted on: Thu, Apr 21 2005 2:18 PM
April 11, 2005
Thoughts on "weight cycling"
By LanceW
Following on from the very good Nutrition & Hydration lectures we had on the FDSc course at Bath, I am thinking about how we might effect a culture change in Judo to better manage weights for weigh-in.
Basically, all the science says that the Judo standard weight loss methods of food and fluid restriction are dumb! That doing it affects the athletes badly and can have serious long-term consequences.
The science bods also suggested that Judoka should prepare at a weight about 2-3 kilo UNDER their existing weight and then try and boost the weight up with Glycogen stores via carbo loading to the upper weight limit.
This has the benefits of making sure the athletes are hydrated and also that their energy stores are at maximum. It's a "no-brainer" that this is what we "should" be doing.
But the big question is how do we ensure this happens? How do we change the culture of our sport?
Ideas anyone?
* Posted on: Mon, Apr 11 2005 3:05 PM
Back to reality
By LanceW
Well, Monday is here and I am back at work after the most amazing two weeks at University of Bath. The course is quite simply the best Judo and/or coaching course I have ever encountered. Despite what some may think (based on my disagreements in regard to the gym session), I have found the views and teachings of all the tutors fantastically valueable. So the hard work starts now, getting those assignments done! I am hoping to redemn myself after completely mucking up my part of the group presentation, sorry team. Luckily, the rest of the guys did so well that we still came out number one.
* Posted on: Mon, Apr 11 2005 8:16 AM
April 8, 2005
Day two - a mixed bag
By LanceW
Day two over and to be honest not a good day. Our computer/stats session was great, a wonderful exercise in analysis. Most folks working on Athens results to discover trends in the numbers. For example average age of heavy weights. As a Kiwi I took the "path less trodden" and instead decided to discover who NZ's best -73kg senior man was. Using South Island, North Island & National champs results. I think I will possibly tie this to the good info on the Judoinside.com site. Sadly though, not a lot of info on us kiwis there. (I used to feature, but no longer)
UPDATE: 8 April 2005
My post here in regard to the gym session has been the subject of great debate and I have received considerable feedback on it. After taking some of the feedback into consideration I am updating the post, as I appreciate my forthright style can raise the hackles of many people.
The gym session by Tony McConnell was in my opinion very bad.
Before writing my original post, I spoke with other course members and with the course administrator. If It had been a case of my simply disagreeing with hium, I would not have posted anything. (We all have opinions and I firmly believe that we should express them)
HOWEVER.... the session in question was very bad, and it was inappropriate for a course of this calibre. I am not a weights expert and if I am out of order I would appreciate someone pointing it out.
That said, only one person I have spoken to has come to Tony's defence in regard to the session itself. Many people have questioned my expressing my opinion so publically on this blog, but virtually no one has actually stated that what I said was wrong, just how I said it.
On this topis, I have appreciated the valid criticisms by those who actually read what I wrote, thought about it and them responded. Sadly not everyone did so, I have to say that those who have commented without reading this blog have annoyed me, two wrongs do not make a right.
--
Basically, the issue is not with Tony, or with much of what he had to share. It was and remains only the weights session that in my opinion was bad and dangerous.
The final two exercises were awful.
Bent arm pullovers and the Cheating dumbell curls, are in my opinion dangerous exercises and to have them taught on a course of this type is dreadful.
Doing these exercises in the upward pyramid system suggested is a recipe for injury.
The final exercise goes against all the science that I have been taught. It involves allowing the quite heavy weights to swing, whilst also asking the player to move there whole body in twisting movements of the spine.
This is dangerous and also goes against the principle of specificity in weight training.
It should not have been taught, in my opinion.
I was embarrassed to stand there and watch whilst standing in an excellent gym full of experiences athletes and gym instructors.
Tony has a valid place on the course, his earlier talks on his history and some of the factoprs of elite performance were great, but I repeat what I wrote in my notebook on the day.
"This man should not be allowed in a gym"
Sorry but I do feel VERY strongly on this one.
* Posted on: Fri, Apr 8 2005 10:47 AM
Day 9
By LanceW
Today all the groups made their presentations, really interesting to see where people went with their presentations. Our Presentation was on "Situations & Solutions". Being what we decided all elite players displayed, an ability to identify & create solutions for contest situations. I really enjoyed working on it as it fitted very well with my personal feelings about a coaches role. Also it relates back to my thoughts on how a modern coach should not be prescribing techniques rather assisting the players to find their "own way". I really enjoyed working with our team, and it felt very much like we worked together on one idea. The other big plus about our presentation was that it was a whole solution which is directly applicable to coaches. The demos we gave I hope showed the practical application of how one might take our concept and use it the dojo. We all await feedback on how we did from Mike & Roy. Interestingly, I think everyone started to look at the presentations in terms of who was number one. You can take the playerr out of competitions but not the competition out of the player! Interestingly, we were the only group that focussed on a single factor. Ah well, enough of that. This evening we have the course dinner at Coombe Grove Manor. Should be a good night out, like any of them havn't been so far!
* Posted on: Fri, Apr 8 2005 7:57 AM
April 7, 2005
Day 8 - "Karaoke!"
By LanceW
The day started with Judo in the Dojo with Roy. Lots going through various modern techniques. Then Graham Randall & Kate Howey took us briefly through their favourite throws. (Sumigaeshi & Morote Gari respectively) Despite having watched, fought (I bounced of the tamami if you must know) and trained with Graham in the past I have never really "learned" his Sumigaeshi before. I wish I had, it very very good. Very smooth, even when I was doing it, honest. :) Kates Morotegari was more than a little too rough for me. Very interesting to watch a throw that we would normally consider "skill less" done at such a elite level. Later we had our final nutrition sessions, getting into energy tracking such as recording your diet and also energy expenditure. All good stuff. The afternoon was spent finalising our group presentation, which I think we are all very confident with now. In the evening we had Randori which was mainly younger players. Some potential there, though perhaps some egos need checking and some players might want to do moree throwing and less grip fighting. Afterwards we went into town for a meal and a few beverages. After we ended up in a local Karaoke bar which was hilarious. I did not sing, not wise with my inability sing in tune. Happily it seems that I was not alone in this affliction and some of the Judo girls attempted to clear the bar with a rendition of "Total eclipse of the Heart" that was to be generous... awful!! I have not laughed so hard in a long time!! Thank you ladies for a fun night out! Thursday is presentations day, ulp! We are last hence my allowing myself to go out so late. Honest. ;)
* Posted on: Thu, Apr 7 2005 12:12 PM
April 5, 2005
Day7
By LanceW
Today was a good day, this morning we had Judo first thing. Later we had more nutrition which was very good. Later we had a session on eating disorders. Interesting and relevant to Judo. So far all the sports scientists have been very VERY concerned about the losing weight we do for weigh-ins. I agree so much! Large culture changes need to take place in our sport. Later, Roy Inman gave some really great insights into being coach at a senior level. Nothing like hearing some real experiences. Lastly we went through some great modern techniques in the dojo. I spent some time training with Daniel Lascau, fantastic. I was a touch worried to start with but I soon realised he is one of those guys that you can train with safely and enjoyably. (well excepting the whole prank with getting me to fall backwards onto a crash mat, which was taken away!). Daniel is a "character" and a huge prankster! A very good day all in all, so much good stuff to take away. A large amount I would love to see incorporated into national systems back home in New Zealand.
* Posted on: Tue, Apr 5 2005 6:06 PM
April 4, 2005
Days 5 & 6 (second attempt)
By LanceW
Back at Bath after a weekend with my Whanau (family). Very sad and very happy to be here all at the same time. Last Friday was a good day with a great lecture on lifestyle management. Today (Monday) has probably been the best day so far. Two good sessions in the Dojo, with World Champions (Adams and Nakamura). Also the first nutrition lecture and a fascinating talk from Kenzo Nakamura about his Judo career and thoughts on Judo. In a cunning ploy, I arranged for Nakamura San to be in the same "flat" as me, so a fascintating "chat" followed Judo. Also did the Randori session, first serious session in quite literally years. Fought pretty well considering my state of fitness and exhaustion. Was fantastic fun. After Randori, we had a few beers in the uni bar. Interesting of course. Interestingly, Nakamura San's translator also lived in the same town as me in Japan. Seemingly I am the New Zealander that went AWOL. Small world Judo eh!? Have our group presentation sorted, just have to sort my individual section for Thursday. Am finding this evening quite lonely now, missing my twins! The course itself has settled and I am very pleased with the quality. It is a terrific opportunity for all of us. I keep feeling that the things I am picking up need Kiwi application. So many great things that we could apply and improve our lot. Ah well, had better get off to bed!
* Posted on: Mon, Apr 4 2005 10:55 PM
<<First
<Back
| 83 | 84 | 85 | 86 | 87 | 88 | 89 | 90 | 91 | 92 |
Next>
Last>>