This is the Judo blog of Lance Wicks. In this blog I cover mainly Judo and related topics. My Personal blog is over at
LanceWicks.com
where I cover more geeky topics. Please do leave comments on what you read or use the
Contact Me form
to send me an email with your thoughts and ideas.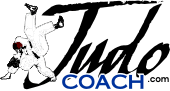 JudoCoach.com Blog by Lance Wicks
---
---
May 31, 2005
FdSc Course work done!
By LanceW
I am happy to report I have emailed all my course work for my FdSc degree last night after spending most of the weekend on formatting and revising etc.
I think I am supposed to post it all as well, so am going to print them here at work and post them recorded delivery.
Having completed it all, I have to say it was really rewarding.
The player assessment form I made to help with most of the assignments is a bit of an accomplishment and I really think that with the revision ideas I have picked up from using it, I have a really useful tool there.
The Nutrition assignment was a beast, but am happy with the result. SOme good stuff there that I think is of genuine use to players.
The LWP stats stuff was less rewarding, mainly as I had the guts of it done whilst still at Bath. No earth shattering revelations discovered or anything. As for lifestyle management... hmmm, could do with some of that myself! :-)
Can't wait for the next block, the best thing about the course in many ways is the invigoration it gives me about Judo. I'm totally buzzed about Judo again and about the potential of what the course makes us do.
Thoroughly recommend it to all Judoka!
* Posted on: Tue, May 31 2005 11:24 AM
May 25, 2005
Covertec is great!
By LanceW
I recently bought a Covertec case for my mobile phone.
If you are considering buying a case for your phone, buy one from them, they are great! The leather case I bought works great, looks good, feels good etc.
But... I broke the belt clip. DOH!!
I broke it, it was not a design fault, it was just me sitting down and breaking it okay. So I looked at their website to buy a replacement, couldn't see one, so I emailed them asking how to get a new one.
About 5-10 minutes later, I receive an email from them saying a new clip is in the post!
Service, wow, service!!!
I am blown away, thank you covertec, Merci!
So... buying a case for your phone buy it from
www.covertec.com
* Posted on: Wed, May 25 2005 11:54 AM
May 24, 2005
VMK is the coolest thing since sliced bread!!
By LanceW
Hi all,
Over on Boing Boing I pointed Cory/all towards VMK, the virtual magic kingdom from Disney!
I have now had a quick nosey about and it is fantatsic!
Try the fireworks show game, totally Disney! Totally fun! Well done Disney, VMK rocks!
Anyone who has yet to find it try it NOW! (its free)
LINK TO VMK
* Posted on: Tue, May 24 2005 5:47 PM
Hello Bong Boing'ers
By LanceW
Cory over at Boing Boing just put a link I sent them on their site with a link to my site (cheers!) so traffic is going mad. WOOT!
Let me know you've been here, drop me an email and say Hi.
Tell me what you think of the VMK too.
* Posted on: Tue, May 24 2005 1:45 PM
E-Judo - Reset underway
By LanceW
Hi all those who have been testingout the e-judo code.
Its alpha code okay, so if you are wondering why it is not working it is because I am a bit rubbish and there is a bug in the code that mucked the database up stopping you from being able to login.
I am just going to reset it, which will mean new accounts for everyone.
Lance
* Posted on: Tue, May 24 2005 1:44 PM
New Logo
By LanceW
Hi all,
you will notice if you visit my site proper (www.judocoach.com) a nice new logo. I didn't design it myself, I bought it for $25USD from GotLogos.com as an experiment. In fact here it is:
Now... the logo is fab! One small issue, namely that it has a bloke kicking which is not a Judo thing is it. So I have asked for a revision ($10USD).
I am even though I need to have it revised, really happy with the service, I have ZERO artistic ability, so it's nice to find a service that works and is cheap and easy.
Can't wait to receive the revised version!
* Posted on: Tue, May 24 2005 11:23 AM
May 23, 2005
Being British
By LanceW
After a very short time living in the UK you notice that the British are obsessed about two things. (probably not the two things you immediately thought of you filthy devils!)
This weekend, I discovered that I too am starting to suffer from these two obsessions. This I think indicates that I have been here far too long and that I can now call myself British. (should I want to)
Now... what were those two obsessions?
1. The Weather.
The Brits obsess over it and so do I. I watch the wweather reports I have an RSS feed of the wetaher forecast, I have a watch with a Barometer on it! I have a bookmark to a locally installed weather station. Shoot me now!
2. Birds.
The feathered type. Bird watching is bigger here than anywhere else in the world I am told. The RSPB (Royal Society for the Protection of Birds) is apparently the first/only society of its type. Most countries just include bird in the SPCA, but not here because they are obsessed with birds/bird watching.
I now share the obsession and can tell you that I have a nesting pair of Blue Tits, resident Robins and also Wagtails. Not to mention that damned Heron that ate all my fish!
So with these two obsessions firmly underway I consider that I can now call my self "British". If I want to that is, I have no plans to give up my Kiwi status.
Eh Gads... Kiwi another bird!!
* Posted on: Mon, May 23 2005 3:01 PM
May 19, 2005
Slight web update
By LanceW
I have just updated my judocoach.com website a little.
Basically, I am about to embark on a complete revision but wanted to make a couple of tweaks. The tweaks became disasters and then I corrected the errors and simplified the CSS a little.
The background colour is based on the image bottom right and looks... well it looks okay I guess. Hopefully it is only temporary. I may have to swing by oswd.org and steal a new design.
* Posted on: Thu, May 19 2005 3:01 PM
Too Funny!!!
By LanceW
Star Wars piccies for all you fans, only hilarious!!
Zap over to worth1000 for the best contest they've had there that I have seen. (this morning at least )
* Posted on: Thu, May 19 2005 8:26 AM
May 18, 2005
CCMixter
By LanceW
COOL!
Fresh new music free and legal!
Basically a creative commons project whereby talented folk can sample happily and create music and post it back up. AWESOME as the result is an ecclectic mix of music.
So surf over to
http://ccmixter.org/
and see what you find.
* Posted on: Wed, May 18 2005 11:29 PM
Weather on Bloglines!
By LanceW
Bloglines you've done it again!!
A great new feature in Bloglines this week. The Weather report.
Which is good especially if you live here in the weather obsessed UK. By the way, that should clue you into the fact that it is not just US info (like most cool tools on the web), it found the town closest to my house no problem what so ever!
Cool!
Try it now, just click the ADD link on your "My Feeds" list and then click on WEATHER, put the name of your town and up it should pop!
Lance
* Posted on: Wed, May 18 2005 7:57 AM
OutFoxed
By LanceW
Hi all,
I have been testing an interesting piece of software called OutFoxed.
Basically it's a social bookmarking extension to FireFox. Meaning that you friends share their links with you, saying if they are good bad or dangerous.
So when you visit a site you get a icon telling you if the site is good bad or dangerous according to your friends/informers.
Its in Beta at the moment so give it a go.
Here is a link to get you started: OutFoxed
* Posted on: Wed, May 18 2005 7:57 AM
May 17, 2005
Payloadz
By LanceW
Hi all,
I am playing around with the Payloadz.com system, which links into Paypal to sell electronic products for you.
I have uploaded my koga screensaver to it as a test KOGA SAVER it's only a £1, so please consider it a donation and test the system please. I'd appreciate any feedback.
For those of you short a pound, the screensaver is free to download from my projects page at
www.judocoach.com
So buying from Payloadz really is just a donation.
Lance
* Posted on: Tue, May 17 2005 10:47 AM
May 16, 2005
Damn... left my email client open at home!
By LanceW
Oh dear!
I have left my email client open at home, so my remoate access mailbox is completely empty, so those emailing me please forgive me!
Reminds me I really need to think about a useful yet secure-ish way of accessing my machine when not there. (So I could close the window)
So.. anyone emailing me today, please forgive my not replying till Tuesday.
Lance
* Posted on: Mon, May 16 2005 1:17 PM
OPL Development
By LanceW
Hi all,
When I finally get around to updating the website I must add another "project", this one is automating the JMG Judo specific fitness test. But just to make it more interesting I am attempting to do it for my Nokia 9500 mobile phone.
On all the old Psion PDAs there was a built-in language called OPL, the Psion OS became Symbian, which is what my Mobile runs (series 80). And you guessed it, you can install OPL and write/run application that you write yourself!
So.. I am working my way through all the online references I can find and hope to soon have a phone based test for Judo fitness done! WOOT! Just have to write it now.
Lance
* Posted on: Mon, May 16 2005 1:12 PM
May 12, 2005
Judo Systems
By LanceW
My FDSc course along with discussion arising from the Player Assessment Project have had my brain bubbling away on whats wrong with the world and Judo specifically.
I have a thought crystalizing quietly in my head, it is an idea on how we can improve Judo performance for our players and specifically for Judo teams.
And my magic solution... good systems.
Basically, increasingly I think that where we can make big gains is in putting quality systems in place to support and develop players. An example of this would be my player assessment form, this could be used by coaches to benchmark all their players.
Another example would be to have a notation "team", that followed players and notated their performances for later assessment.
Both rely on a standard format being repeated many times to get good quantitive data.
Thoughts?
* Posted on: Thu, May 12 2005 1:21 PM
May 11, 2005
MoBlog
By LanceW
Hi all, the other thing I am trying (again following Steve Litchfields example) is MoBlogging, using the camera on my phone.
My new MoBlog is over at Moblog.co.uk do pop over by clicking that link there and take a look.
* Posted on: Wed, May 11 2005 2:18 PM
On Mobile phones
By LanceW
As some will know I have recently bought a Nokia 9500 mobile phone. Brilliant piece of Kit by the way. Solid, has a QWERTY keyboard does all sorts of good stuff out of the box like email etc.
As I have gotten to know it better I have been installing (and removing) an array of software, some good some pants.
I spend quite a bit of time on
http://3lib.ukonline.co.uk/
which is a site I first came across when I got a Psion organiser. Steve Litchfield who runs the site has provided some seriously good content over there.
I am now exploring programming OPL, which is a great (FREE) way to get new software on the phone.
If I have one gripe about the 9500 it is that it runs Series 80 of symbian and most stuff out there seems to be for Series 60 and they don't seem compatible, or perhaps thats just me.
My big exploration is "MoSoSo", mobile social software. This is the stuff that helps your phone find other phones and do stuff. Nokia just released their SENSOR product I already have Pantopic and have been trying others.
By the way NOKIA if you are listening, get the series 80 version of SENSOR out would ya!And while I'm at it SKYPE, please get a Series 80 version of Skype out too.
If anyone reading this has any views or experiences, let me know.
* Posted on: Wed, May 11 2005 11:23 AM
May 9, 2005
Putin on Leadership & Judo
By LanceW
Over at
http://www.rediff.com/getahead/2005/may/09putin.htm
there is a piece on the Russian presidents thoughts on Leadership and the effect Judo has had on him.
I've pasted it below also.
Russian President Vladimir Putin, a former Judo champion, says the sport is not just 'a sport but a philosophy', which taught him that strategy, not strength, matters.
You could use this, too, in your life!
Vladimir PutinWhat Judo teaches you: "Judo teaches us that a seemingly weak partner can not only resist you, but can also beat you. It is not only strength that can change the result of a match. It is also the ability to think and use the right stance. What is very improtant is to have a strong character and a strong desire for victory," Putin said on the American television network CBS' News magazine programme, 60 Minutes.
Why Judo is not a sport but a philosophy: First of all, sports like Judo teach us about relationships between people and teach you to respect your partner.
Putin's life and career strategy: Putin worked 'very hard' to become a Judo champion in Leningrad, he said. "I think that if you do something, you should do it not only for the pelasure of the process but you should be results-oriented."
Putin, who was born into a 'family of workers', said his father and mother were just ordinary people. The three of them lived in a small room in a communal apartment in Leningrad with no private facilities.
They didn't even have a bath and a shower. "My parents worked a lot," said Putin. "So I spent a lot of time on the streets with other teenagers. It was just a normal, ordinary life."
The President's hobby those days were to chase rats with a stick, which led to a 'very interesting discovery': "If you corner a rat, it turns on you and attacks you. And a rat attacks aggressively. It even chases its adversary when they run away."
When shown a picture which appeared to show him being angry, Putin said, "I don't remember one time in my five years as President of the Russian Federation that I lost my temper. I think that this [losing temper] is absolutely uancceptable."
Leadership mantras: The former KGB agent said one had to be 'tough and consistent' in their actions. Without being tough it is impossible to be a head of state.
"It is important to take responsibility, and not hide behind your government, your law enforcement agencies, or your armed forces. That is what is important."
"It is also very important to find the right people for the job. This is definitely the most difficult task for leaders. Being tough is not the most difficult task for a person who has the position I do. It is probably more difficult to be patient and forgiving. In the position that I have, it is easier to be tough or harsh," he said.
* Posted on: Mon, May 9 2005 1:31 PM
Heron, I shall have my revenge!!
By LanceW
Aaaarrgghhh!!!!
As some of you might know, I have pond of Koi Carp, which I inherited when I moved into our house. I knew nothing about keeping fish when we arrived and now I feel almost competent, too damn competent.
I walked out my door yesterday afternoon and was flapped at by a huge Heron (about my shoulder height!) as it took off from near my pond.
I sprinted to the pond to see some wonderful clear water and no fish!
So, if you spot a fat Heron flying over Hampshire let me know as I need to have serious words with it! I had about a dozen fish in there, from very small ones to quite large ones a bit longer than your hand.
Luckily, I did notice a couple of hours later my biggest Koi had survived! (about a foot in length give or take refraction) He is a big black beast who generally hangs around at the bottom of the pond not doing much, so I presume thats how he got so big.
I'll have to consider what to do now, mainly hunt down the Heron and wreak havoc on it!
* Posted on: Mon, May 9 2005 9:06 AM
<<First
<Back
| 83 | 84 | 85 | 86 | 87 | 88 | 89 | 90 | 91 | 92 |
Next>
Last>>