This is the Judo blog of Lance Wicks. In this blog I cover mainly Judo and related topics. My Personal blog is over at
LanceWicks.com
where I cover more geeky topics. Please do leave comments on what you read or use the
Contact Me form
to send me an email with your thoughts and ideas.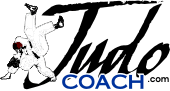 JudoCoach.com Blog by Lance Wicks
---
---
July 28, 2005
FdSc Day 4
By LanceW
Another good day after a good hard Randori evening last night. Enjoyed the busy mat a lot, even used the sasae sasae counter Roy showed earlier in the week. This morning started with a session in the Dojo with Kenzo, which was good despite my bruises. We then had a lecture by Syd on technical principles of Judo. Again a fascinating lecture. Ben Then spoke on Kano's Kodokan Judo. He shared some perspectives from his time in Japan. I suppose I found this really good as we both trained under the same sensei in Japan, although at different times. In the afternoon we had Syd Hoare's final lecture with us. Based in part on the "ways of losing" section in his "teach yourself Judo" book. Really interesting, he added a bonus to the end, a piece on ettiquette (pardon spelling). Covering in discussion the procedures for rei at the start and end of sessions. Nice to discuss this one and have a consensus based on common practise and his years of experience. His suggestion that perhaps someone should define these regular things is a good one. Our final lecture was very good, though also the least pleasant. Child Protection, a horrid subject to deal with as the abuses are awful!! And the worries coaches carry about allegations etc scare anyone. Thankfully Rob was brilliant! He really covered the subject from a good perspective and was really fresh whilst still covering the "yuck" bits. Another busy but worthwhile day, worrying a bit about assignments due at the end of next week. Particularly as we seem to not have been given all we need to proceed. Also, finding the time to complete them will be a challenge given lectures and "networking" socially in evenings. Ahh welll... speaking of which, time for a meal!
* Posted on: Thu, Jul 28 2005 5:07 PM
July 27, 2005
Day Three (FdSc University of Bath)
By LanceW
This morning started with a dojo session with Kenzo Nakamura, on the Tokai tachi-waza system. He presented more in terms of the more overiding Japanese system. To break it into something I can blog easily on my phone system forgive me if I miss bits out. The initial discussion was about how in Japan players are basically given a choice of three techniques to develop as thei "pillar" upon which their Judo will be based. The three techniques are seoi nage, Uchi mata and o soto gari. Japanese players then train this technique to a high level. Added to the primary throw other techniques are added. An example shown was ashi guruma for o soto gari. This could be drilled, 2 o soto gari followed by ashi guruma. Same entry two throws. He also discussed grip patterns and the reasoning behind maintaining the traditional standard grip. The reasoning being that it allows a wider range of possible attacks, than say the over the top high collar grip. Extrapolating, the theory as I saw it is that it allows you more throws to attack with, but also gives your opponent more to worry about. He also expressed his view that uchi komi is both neglected and often poorly done by western players. (my word thereb okay!) He showed some pointers on Uchi Komi, such as the need to focus on kuzushi, the need to make large arm movements and for Uke to be focussed, co-operative and thinking. There is more, but I want to move on. The afternoon (well late morning and early afternoon) was Syd Hoare discussing the development of the Judo rules. Again from a historical perspective. Again it seemed well researched and I found it both informative and thought provoking. I suspect at this stage that my personal view of Judo etc makes me enjoy the less practical sides of the course more, the oportunity to be provoked into thought bis great. Finally this afternoon Envic Galea spoke of ethics and specifically on teaching Judo to kids. I am not sure I agree with where it was going. But this is a personal attitude to the perhaps politically correctness invading teching kids anything rather than the excellent work that Envic, the EJU and IJF seem to have been doing. Although I broadly agree with everthing that was being said, somewhere deep down I couldn't but worry about what perhaps could be the long term result of the de-emphasis on winning and perfomance. Ialways worry about where adaption becomes change. Where is the line we cross and teaching kids Judo ceases to be teaching Judo at all and just becomes entertaining or educating kids within a Judo environment. I have obviously changed the way I teach technique etc to kids over the years as is shown on my Judocoach.com website. But everytime I try or invent a new game or weird way of teaching A throw (or other Judo thing) I need to assess if I am going to far away from the original. For example is my "dinky do, dinky da" uchi mata too silly? Is it still teaching uchi mata? The games on my site, fun yes, but whn do they become mere games that entertain rather than tools to teach my sport. When does ensuring that too much emphasis on winning is not made become a case of Judo no longer being sport? When does and how do we assess/decide? At what point does losing need to be there? I also worry that we underestimate kids, Competition seems to me to be a natural thing, kids compete all the time especially whn adults are not controlling things. Pretty much all the games I played at school involved winning and losing. Hard questions, again the course is good in that it provokes just ths sort of internal dialogue. So... Off to do Randori tonight hope I feel more energetic than Monday!! :-)
* Posted on: Wed, Jul 27 2005 4:55 PM
FdSc Day two
By LanceW
Day two was interesting, Judo to start and finish, with Drugs and history filler. The morning session with Roy was interesting, but for me the strength of the day was the interesting look at Drugs use in sport. This included watching a documentary on Ben Johnson. Fascinating to look at the drivers behind his use of steroids and the impact his being caught had on the world of sport. It was in spots hard to watch, as an athlete you felt for him and it was easy to see how stepping over the ethical line might be easier than you might think at first. My personal highlight was Syd Hoares talk on the history of Judo. This started from the ancient past through the Edo period all the way to the formation of the Kodokan. It felt really well researched, and is the sort of knowledge that we should all know, but is hard toobtain authoritive information. Especially outside of Japan. The afternoon Judo session with Kenzo was as always looked forward to. The thing I am noticing about what he is teaching us, is the simplicity. A newaza masterclass so to speak, in which those fundamentals such as Kuzushi were promoted. The feeling I get is that the power of the Japanese system is the ability to stick to basics. I am writing this immediately after Kenzo's morning session (day 3). Which was on the Tokai tachi waza system. Interesting, but I'll write on that later.
* Posted on: Wed, Jul 27 2005 9:46 AM
July 26, 2005
FdSc Block 2 / Day 1
By LanceW
Hi all, well I am back in bath, enjoying the Sports performance course. Day one was good, ethics was brilliant. great to have the brain worked out. Good discussions. Attended the evening Randori, excellent, goood numbers, good talent, the Team Bath system seems to be working well. Shame I felt absolutely tired from the start, eh. Day two looks interesting.
* Posted on: Tue, Jul 26 2005 9:25 AM
July 11, 2005
Communication Article
By LanceW
Below is the text from an article I wrote on communicating with geeks, for business people. It was distributed to approx. 7,000 of the UK's leading business people.
As the IT manager for The Aziz Corporation I am caught between two
worlds, that of geeks, programmers and other IT people and that of business
leaders, clients and consultants.
On a day-to-day basis I communicate with other geeks worldwide. I do this via email, instant messaging,
newsgroups, mailing lists, websites and more. What I do not often do is pick up the phone and speak to
someone, or heaven forbid talk face to face with a fellow geek. However, working where I do I have been
forced (kicking and screaming) to communicate with people in the real world. It is often uncomfortable,
painful and just plain annoying! I am not alone in this sensation as Britain becomes more and more
reliant on knowledge workers (geeks). The question is, do business people need to change the way they
operate to suit the geeks, rather than the other way around? I think they do and changes need to be made
if they want to get the best out of IT.
Change One: Communicate in "big picture" terms - leave out the details
When speaking with your IT people, do not be tempted to try and talk details. Stick to the bigger picture.
Talk about what you want to achieve, what you "see" happening. Let your geek translate that into
technical details.
Change Two: Manage using metrics and deliverables
Meetings are the "geeks bane"; avoid dragging your geeks into a room to talk about what they are doing.
This of course infuriates most business people who like to "catch-up" regularly. Try putting procedures in
place that make reporting an automatic process.
Change Three: Everything is either a 1 or a 0.
Computing is a yes or no, black or white industry, IT people struggle with 'grey' areas of communication
that are unclear. Ensure that when communicating with your IT people, you make everything either one
thing or the other.
Change Four: Ethics DO matter.
Your IT Geek could cause a large amount of damage. In seconds flat they could delete all your files, post
your salary on the company intranet or send the client database to the competition. They don't! Given
this ability, geeks react badly to managers who do not behave ethically. Little white lies, half-truths and
office politics will not be appreciated.
Change Five: You know less than they do.
Geeks are not called "knowledge workers" for nothing; they know more about all the technical aspects,
take that as fact. Never assume you know more about something than your geeks. Ask them what they
know about something, not IF they know about something.
Change Six: Respect your Geeks opinion.
IT people think logically and understand very complex technical systems. This does translate into being
able to look at real world business situations and apply the same skills. Listen; really listen, to what your
geeks say.
So there you have it, six small changes in approach that will help you to cope with the geeks in your day.
Finally I would ask that you should also forgive their messy desks, their obsession with gadgets and
penguins, their musical tastes and their dress sense.
Remember, modern business relies on their idiosyncrasies to make technology do wonderful things. So,
when communicating with your geeks you need to allow for these same quirks, as they are what make
them valuable to your organization. You need to change, not them. Or perhaps you have a different view;
Let my boss know, email
khalid@azizcorp.com
.
By Lance Wicks – IT Manager, The Aziz Corporation
* Posted on: Mon, Jul 11 2005 10:06 PM
Linux server article.
By LanceW
Hi all,
http://www.ecademy.com/node.php?id=51229
The above is a link to a short article I've thrown together on Linux replacing MS Exchange as the eMail server for a business. Take a look at let me know what you think folks.
Lance
* Posted on: Mon, Jul 11 2005 11:28 AM
July 7, 2005
We are fine. (London Bombing)
By LanceW
Just because I am getting a lot of emails and text messages, etc.
I am fine (not being in London), Sally and all my family are fine.
* Posted on: Thu, Jul 7 2005 11:58 AM
July 4, 2005
KES
By LanceW
Penultimate lesson of the Term/Year.
We had another shot at Uchi Mata, with great success. We also did some good standing Randori.
We covered Defences to O Soto Gari, including the classic spin onto your stomach. The counter with your own O Soto. Finally a nice spin out and counter with Ippon Seoi for a bit of fun.
Next week is our final week and we've decided to have a Tournament. Should be good, stay tuned.
* Posted on: Mon, Jul 4 2005 8:48 PM
Live 8
By LanceW
Well, it was well worth staying up till the end for at least.
Bit sceptical of what effect the concerts will have on the G8 leaders, they seem to have managed not to worry about Africa for quite a while now, but any move as a result of the concerts is a success in my eyes.
So first off, Queen tracks.
I heard Green Day do one in Berlin, then Robbie Williams opened with We Will Rock you.
Proving you have to be very special to do a Queen track without sounding stupid. Green Day... you sounded Stupid. Robbie, you pulled it off, the fact you cut to "Let me Entertain you" may have helped.
Robbie was sensational best act up to that point, and in terms of crowd pleasing performance, the number one of the night.
That said... The Who & Pink Floyd where the best acts of the night, IMHO.
They were worth watching all the rest for. The WHo were amazing and belted out their classics and Pink Floyd, well the were "The Floyd"!
Simply amazing!!
Other than that, I wish the BBC had had better coverage of the global events, I saw nothing from anywhere else except a little from the US.
SHame really
* Posted on: Mon, Jul 4 2005 8:46 PM
<<First
<Back
| 83 | 84 | 85 | 86 | 87 | 88 | 89 | 90 | 91 | 92 |
Next>
Last>>