This is the Judo blog of Lance Wicks. In this blog I cover mainly Judo and related topics. My Personal blog is over at
LanceWicks.com
where I cover more geeky topics. Please do leave comments on what you read or use the
Contact Me form
to send me an email with your thoughts and ideas.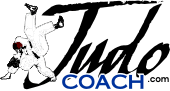 JudoCoach.com Blog by Lance Wicks
---
---
October 31, 2005
Serenity... brilliant film!
By LanceW
Hi All,
I watched Serenity last night, what a terrific film!
I wish the Star Wars prequels had been as good as this was. Heck! Malcolm Reynolds in Serenity could have been Han Solo in a prequel.
If you have not seen Serenity go see it before it leaves the cinema. ALso make sure you get out there and buy the boxset of the Firefly series!
One of the great things about the film is the way it handles the aborted TV series, you can watch the film without having watched the series and vice versa. You can watch the movie then watch the series.
Enjoy
* Posted on: Mon, Oct 31 2005 9:23 PM
October 27, 2005
MightyTV - worth a look.
By LanceW
MightyV.com
DO take a look at the mighTyV website powered by BBC Backstage. Still looking it over, looks good though.
try it here
http://www.mightyv.com/
* Posted on: Thu, Oct 27 2005 10:10 PM
October 26, 2005
Good Book - Accelerando
By LanceW
I have just finished reading Accelerando by Charles Stross.
This is a Sci Fi / Futurist book that is a really good read. Takes a bit of effort to read as the terminology and concepts can bit quite tiring, but well worth the effort.
It is a great perspective on a possible future. He is based in Edinburgh I see, shame I didn't know that (or of course about his work) when I lived there.
If you enjoy people like Cory Doctorow, you'll like this one.
P.s. It is available in electronic format.
* Posted on: Wed, Oct 26 2005 11:25 AM
October 25, 2005
KES - Judo Competition
By LanceW
Last week, in the final session before this weeks half-term break, we held a small tournament; here are the results:
* Ladies Champion - Isobel Stone
* Year 2 champ - Michael Ellis
* Light weight male champion - Barney Dobson
* Open weight male champion - Liam Kiessling
Well done everyone, at the end of term we shall be holding another competition and then we shall also hopefully hold a grading also.
So... this week we have a break and are back next Wednesday.
See you then!
* Posted on: Tue, Oct 25 2005 8:23 PM
October 18, 2005
Short venom filled words aimed at a machine!
By LanceW
GRRRRRRRRR!!!!!!!!!!!!
The past day+ has consisted of me working on a bizarre network fault, I have the urge to swear like a sailor at a inanimate object, does that make me a bad person.
Windows 2000 server, DNS, does not work. Simple really. Well it would be if it didn't work consistently!
Back down to the freezer, bye!
(any MSCE Windows 2000 gurus wanna lend a hand let me know!)
* Posted on: Tue, Oct 18 2005 3:33 PM
October 14, 2005
A quick review of the new Judo for Juniors DVD
By LanceW
This is a quick two minute review of the new DVD from Fighting Films "Coaching Judo to Juniors".
I watched a majority of it the other night and below are my comments on what is a great addition to Fighting Films' catalogue.
First things first, I am biased on this one okay. I was fortunate enough to visit Simon Hicks' home at the end of the commentary recording process, where Brent Cooper a fellow Kiwi was recording the Japanese translation.
The disc is basically a highlights reel of some of the teaching ideas of three people, which were displayed/showcased at the IJF congress in Rio.
It is fantastic to see the IJF working so proactively with these skilled coaches and Fighting Films to produce something specifically targetted at the "bread and butter" of Judo, teaching Kids. Keep up the good work and I want more DVDs of this type!
The highlight for me was "Rory's View" of coming to Judo for the first time.
This was basically filming at a childs height walking into a typical Dojo. I believe this section was Peter Gardiner's creation and having lived in Scotland, the initial "bad" dojo scene was really familiar to me from visiting clubs in Scotland and to be fair clubs everywhere!
Peter has a definate style and in the "Good" dojo example it was really apparent that making sure a club is "professional" in its presentation is really important.
Most of the DVD is short sections where one of the three instructors shows one of his ideas. Like teaching Ukemi with hula hoops, Peters warm-up games and so forth.
All of which are really cool!
However...
It all feels a bit gimicky and personally I don't like this introducing footballs and hula hoops and lord knows what else into a Judo Club. Lets let the Judo be the fun thing not (as is quoted on the DVD by a kid asked what the best thing about Judo was) "playing football before the class". Warning bells rang on that comment, there is IMHO no point retaining kids who like coming to a Dojo to play football. Else we might as well start teaching football.
A couple of things that grated after a while was Peter & John asking kids names everytime they spoke to one. Geez, I get the point, but when in the context of the DVD it gets old fast!
That said, the principle I think is 100% right. Names are really important and knowing and using them is a big plus. (It is also a skill I struggle with)
In general I think that the DVD is a great reference for a coach/instructor looking for a couple of possibly new ideas, but it falls very short of being a "must have" for coaches.
I would have liked to see more information, more researched opinions, more structures and principles.
What the disk does give is a view of three very different approaches to teaching kids.
Peter's is very much about presentation for example where as Franco's is very personal, quiet and uses lots of props. But all we see is a couple of their favourite "tricks". I'd have liked to have had more interviews and opinion or explanation of approach and theories.
All in all, I think anyone serious about coaching kids should own a copy of the disk, however there are several other resources I'd look at before buying the DVD. Buy some books, surf the web and you will find more insightful and informed reference, then buy the DVD and enjoy seeing a showcase of the Rio sessons with a few bonuses.
So in summary a great step in the right direction, a DVD to own of course but 101 ippons would be higher on your shopping list along with books like Soames' Junior Judo are a better resource for actual help.
* Posted on: Fri, Oct 14 2005 9:30 AM
KES - Session 4 (Autumn Term 2005)
By LanceW
This weeks class was nice and busy! Everyone is doing so well!
This week we worked on Tachi-Waza (throwing techniques), specifically Uchi Mata and O Soto Gari.
We started by doing a balance exercise, hopping on one leg from one corner of the mat (tatami) to the other bent in half at the waist with arms out wide and one leg out straight behind us.
We went forwards and backwards and also did it with a partners leg entwinned with ours and "hugging" each other.
These exercises build the essential balance on one leg that we need for both Uchi Mata & O Soto Gari. Which we then practised and everyone picked up quite quickly.
Half term is almost upon us, and with it the first school Judo competition, should be good! It will be groundwork (ne waza) only and I expect a great battle for first place!
* Posted on: Fri, Oct 14 2005 9:00 AM
October 11, 2005
What is your blog worth?
By LanceW
My blog is worth $1,129.08.
How much is your blog worth?
No really that is apparently the value of my blog, believe it or not. Try testing yours.
* Posted on: Tue, Oct 11 2005 9:23 AM
October 10, 2005
Great South Run
By LanceW
Some of you will be aware that I started a running club this year, so will also know that I entered and have been quietly training for the Great South Run in Portsmouth.
Well Sunday was the day and off I set to complete the ten mile road race with 16,000 other people around the streets and docks of Portsmouth.
I am pleased to say that I finished the race in one hour thirty five minutes!
Which is much faster than I had set as my target time (2:00 hours) or my unofficial (in my head) time of 1:45. So I am pretty pleased with myself today, sore, but happy!
I took my GPS with me and a miniature digital camera, so every mile I took a quick photo. I shall be looking and posting these tonight.
UPDATE: Just checked the great south website and it tells me that my position out of 16,000 entries is 6138!! Woot!
* Posted on: Mon, Oct 10 2005 2:16 PM
October 7, 2005
SecondLife
By LanceW
After hearing lots about SecondLife and not being able to use it due to my main PCs running WindowsME and Linux, I finally caved and started using a XP Laptop.
Cory Doctorow and others are often talking about SecondLife, I was dieing to give it a go. I like the idea of a virtual world minus the game elements. (I have played various online games in the past and the gaming element bores me after a while)
So, I tried it, should I say am trying it. Bit slow on the laptop I am using. I have my eyes on a beasty eversham laptop which would probably solve the problem. But thats an aside.
Who here spends time in SecondLife? Anyone? In the system I am "Akage Doctorow" so look me up and say hi! If so what do you do there? Does anyone who read this do this wild make money in Secondlife and convert it into real money? Talk to me people!
Those of you interested here is a link to download the client and get started, did I mention it is now free! (Link HERE).
Lance
* Posted on: Fri, Oct 7 2005 3:23 PM
Management structures
By LanceW
Hello all,
I was looking at my website and am planning to add some content to the management section and am seeking some input from you on what team structures you have worked under and how effective they have been.
This includes both sporting & work environments please.
Please email me any comments to
lw@judocoach.com
* Posted on: Fri, Oct 7 2005 12:55 PM
KES - Session 3 (Autumn Term 2005)
By LanceW
It was good to see a nice full mat this week, even with several regulars being away on a school trip.
Again our focus was on groundwork, I have a ne-waza competition scheduled for the session before half-term, hence the priority, that and its fun of course!
We talked about the scores in Judo. Ippon for a big really good throw, or for holding them down for 25 seconds. Wazari for a throw that is not so great or holding from 20-24.9999999 seconds.
We spoke about how two Wazari equals an Ippon. We then practised doing one of our throws (Tai Otoshi or Ippon Seoi Nage) into a hold. So that if the throw was only a Wazari, we are straight into a hold for 20 seconds (wazari) which adds to the initial wazari and hey presto Ippon!
We also spoke about Professor Kano. We spoke about how Judo was formed by him and the differences between Judo and other martial arts. We talked about the original Kodokan and about how Judo is spread across the globe. This culminated in why I insist we bow to the portrait of professor Kano to show respect for what he created and how we all benefit from it.
Lance
* Posted on: Fri, Oct 7 2005 10:38 AM
October 6, 2005
twofifty.org
By LanceW
The above link takes you to twofifty.org, a terrific little AJAX web application.
What does it do?
It makes it dead easy for you to mark off all the films in the IMDB top 250, and of course share that with the world via fancy buttons like the one above. Which seems to be saying I need to watch quite a few films!
Take a look and enjoy!
* Posted on: Thu, Oct 6 2005 10:13 AM
<<First
<Back
| 83 | 84 | 85 | 86 | 87 | 88 | 89 | 90 | 91 | 92 |
Next>
Last>>