This is the Judo blog of Lance Wicks. In this blog I cover mainly Judo and related topics. My Personal blog is over at
LanceWicks.com
where I cover more geeky topics. Please do leave comments on what you read or use the
Contact Me form
to send me an email with your thoughts and ideas.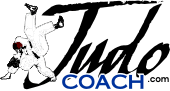 JudoCoach.com Blog by Lance Wicks
---
---
February 27, 2006
Plusses and minusses
By LanceW
Hi all, well, the weekend has been and gone. All in all not a bad weekend. Potty training was a result, my daughter is a wee legend...literally! Shes got the whole potty process sorted and we only had two wet nappies all weekend! In other news I ran on Sunday morning, 8am to 10:30am about 15 miles! Wanted to, and should have quit a about 2/3 of the way but didn't. I am now suffering a bit, the pain I got last year is back in my right foot. (suspected sublux cuboid). It is however another milestone, it is the longest I have run both in terms of miles and minutes. In Judo news, I confirmed the dates for the 4th FDSC block today and scheduled the leave. I am excited to get back to Bath. Especially seeing as I have the official "you made it to year two" letter now. In geek news, Bloglines have released the ability to edit my blogs into folders. Which is good as I have hundreds to sort through. Its also good to see some feature improvement. Its been quiet. That reminds me, I must contact them about the formatting of this blog. I write this generally on my phone and the line breaks never seem to make it. I wonder why? Anyway, life is pottering on, I have added about 20 more things to the GTD to do list. Must be time to sort through it and start planning.
* Posted on: Mon, Feb 27 2006 11:03 PM
February 24, 2006
GTD progress
By LanceW
Well, yesterday I had to go home early in the afternoon to look after my daughter who was ill. The plus side however was whilst sitting at home watching the Garfield movie (which is rubbish by the way) with her, I got some time to write out a list of things I am trying to do. A good few pages of project sized tasks, not many "next actions". So I think now I need to gothrough the list and examine each item in more detail and find some actions. In any case, it was good to make some progress.
* Posted on: Fri, Feb 24 2006 1:37 PM
February 20, 2006
On GTD/Time Management.
By LanceW
Right.... so my big issue at the moment is time management. Professionally, not an issue, ticking along nicely in my new role. (Woot for me and the new job by the way). However, outside work and in my personal life managing all the things I have to do is getting to be a real pain. I've always been keen on and relatively good at managing all the balls I need to juggle. But lately its not been that easy for me. Kids don't help. I'm going back to basics, about to sit down and map/write out all my projects, to do's, goals, etc. Then I'll be mapping them into the calender, to get done. The hard bit then as with all time management is keeping the self-discipline going. I'd be really interested in any opinions or suggestions on keeping yourself together and going when you have lots on.
* Posted on: Mon, Feb 20 2006 10:06 PM
Security always comes down to the individual users.
By LanceW
http://software.silicon.com/security/0, ... 503,00.htm
The url above takes you to an article about a stunt pulled by a IT Training company here in the UK.
It highlights where the problem with security is generally to be found, with individuals. All the security in the world will not save you if someone does something silly or malicious from within your security perimeter.
From my own experience, likely candidates for security breaches are the boss, hes the boss he can do whatever he wants is al too often the attitude. Within the last 18 months I've seen exactly this happen. Installing unknown software from the web and a great case of successful (almost) phishing.
* Posted on: Mon, Feb 20 2006 10:09 AM
February 17, 2006
Sky by broadband
By LanceW
I spotted this a while back, but have only just got round to looking at it this evening. In fact I am hoping to install the software shortly.
Basically, it seems that Sky are making it possible to download their sports or movies over the internet, assuming you have these via their satellite service.
No doubt DRM'd to high heaven, but interesting none the less. From what I have picked up you are limited to one PC which might be a shame as well. But I shall confirm that if and when I manage to try the software for myself.
* Posted on: Fri, Feb 17 2006 9:20 PM
February 16, 2006
OPL progress (sreader)
By LanceW
I have been working on my OPL sreader (sourceforge.net/projects/sreader) with the help of the good people at opldev.broeze.com I had the basic code in place, but not the text input. So... apparently this is hard in OPL as it appears to be. But I was pointed in the direction of some file->buffer subroutines which I have put in place. Next I have added the sub to convert from ASCII to unicode. So my next step is to pull it in and display it. Isuppose first into a string but perhaps straight from the buffer. Thoughts?
* Posted on: Thu, Feb 16 2006 10:17 PM
February 14, 2006
Bloggage
By LanceW
I see that my old friend Chris is having similar issues to me, that being a failure to blog. Following in his example I shall be endeavouring to post more...honest. Speaking of blogs run don't walk over to boingboing.net and read Cory Doctorow's two blogs on Google. Great reading. I listened to one of his speeches the other night (from craphound.com) on DRM, he has a great way of making it all seem so ridiculous, which makes that fact that DRM is slowly creeping in everywhere all the more distressing. Now... ID cards!!!
* Posted on: Tue, Feb 14 2006 10:42 PM
Windows 2003 R2 Activation
By LanceW
Bleeding Microsoft!!!! At work this morning building a DL380 with shiny new Windows 2003R2. All goes well until I add the macine to the domain. Upon reboot, the darned thing starts demanding to be activated (where'd me 30 days go?). Appeazrs at first glanced that M$ in their wisdom have changed activation so you have to do it immediately if the box joins a domain. PAIN IN THE BUTT is what that is! GRRRR, wheres that Linux CD!
* Posted on: Tue, Feb 14 2006 11:10 AM
February 10, 2006
"Webfungus
By LanceW
Steve Eley coined a new phrase on his popular SciFi podcast magazine EscapePod. "Webfungus" is a his term for Link Farms otherwise known as Search Engine Spam. I like the term and his reasoning, linkfarm is far too positive! Well I hope this post in some small way brings the term to popular use. Bloggers, join in the "Webfungus" promotion blog about it today! :-)
* Posted on: Fri, Feb 10 2006 1:24 PM
February 6, 2006
More blogging to follow.
By LanceW
My poor ol' blog has been the victim of too much to do, in too small a time, about too many subjects. I hope to write more but it is a case of priorities. I must get back into the flow before I head off to Bath in April for the next block of the FDSc course. This time we shall be starting at the British Supercup event in Birmingham. I plan to write about the course as always, to give that day by day view of the great course they are running there. I must also write about technology!!! So much todescribeon that front, VMWare going freeware for a start. I have a bunch of writing to compile on OPL and other things pertaining to my Nokia 9500. Finally more Linux, including my developing Cluster and play with Linux on the PS2. So much, till then. Lance
* Posted on: Mon, Feb 6 2006 10:02 PM
<<First
<Back
| 83 | 84 | 85 | 86 | 87 | 88 | 89 | 90 | 91 | 92 |
Next>
Last>>