This is the Judo blog of Lance Wicks. In this blog I cover mainly Judo and related topics. My Personal blog is over at
LanceWicks.com
where I cover more geeky topics. Please do leave comments on what you read or use the
Contact Me form
to send me an email with your thoughts and ideas.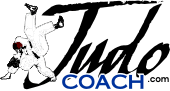 JudoCoach.com Blog by Lance Wicks
---
---
July 31, 2006
Bath University FdSc course - Year Two, Block 2, Day 6
By LanceW
Hi all,
here I am back in Bath. This week I am staying in student accomodation rather than off campus like ast week.
Today we had two lectures with Dr. Lisa McIver and a sports deelopment session with Wayne and a session working on our debate with Mike & Nick.
Both Lisa's lectures were related to the excellent work she has been doing one the BJS (british Judo Association) LTAD (Long term athlete development).
The first was focussed more on Talent ID, the second more on the pathways of an athlete in the LTAD programme. The BJA is putting alot of work into this concept and personally I think that is a good thing. It's good to see the efforts the BJA is putting into trying to do right by everyone in the sport.
Waynes lecture, by his own admission was dry/dull. Lots of hard yards on the subject of Government agendas and how that filters down through the layers.
We spent some time getting organised on the Debate we are staging this Thursday (please see my previous post). I am tasked with all things geeky which is a nice change/relief. I have designed and uploaded the website, tahts a start.
I am hoping the event goes well and that the debate becomes a much larger and important annual event. It's such an opportunity to promote discussion, reflection and debate about our sport.
Lisa's second (and keynote) lecture was specifically about the LTAD programme. I was very impressed, although somewhere nagging in the back of my mind beyond where I can see/hear it is a doubt or an argument waiting to express itself. I have a nagging feeling that something is not hunky dory with the LTAD, but damned if I could articulate it.
I must crack on with my statistical work, as poeple are showing interest. So shall try to find time to do it this week. That said, this week is getting rather bust what with our group presentations, the debate and an assignment to complete.
I shall struggle on :-)
Lance
* Posted on: Mon, Jul 31 2006 11:05 PM
2006 Bath University Judo Debate
By LanceW
For those of you interested, as part of our course work for the FDSC we are staging a debate.
www.judocoach.com/debate
The above is a link to the site I have quickly thrown together to promote and host the information on the debate. We are looking into streaming the debate if possible, at a minimum it shall be available on the internet afterwards hopefully.
I hope you will al support it and visit the site and maybe even attend the debate this Thursday.
Lance
* Posted on: Mon, Jul 31 2006 7:15 PM
July 29, 2006
Friday FdSc
By LanceW
Hi all,
Friday (yesterday now), was a great day.
Nick took us in the morning through some genetic talent ID which was really interesting.
In The afternoon we had Simon Timson from Bob Skeleton. They have done incredibly well considering they have very little funding and less facilities.
They have a well developed talent identification programme in place and it has been serving them well. He shared some really interesting ideas that I think are of great use to us in Judo.
I think (especially for smaller nations like NZ) that Talent ID can help us considerably, also some efforts on Talent Selection can help make best use of the funding we are able to scrape together.
His later (keynote) lecture on "Polishing Talent" was well received and very interesting. In Bob Skeleton they are putting alot of time effort and resources into team dynamics. Social Cohesion as Simon terms it, was raised also by Kyn Gunson.
I could see the the benefits from my past, the strength of the relationship between myself and my team mates from my Judo club was a key ingredient in our success.
I can see a new way of running Judo perhaps. Modelling on the Bob Skeleton lessons. Smaller "tighter" teams that spend more time overseas together. More effort spent getting a close knit team, so that when they travel they help each other.
It fits with some of my older ideas from last year, those ideas were about creating a support team that is in fact your fellow competitiors.
For example, at the Commonwealth's, I was compiling my statistics all day working away, most of the athletes were not involved in fighting and had no real focus.
I could see a good system where the entire team help with support roles, from taping fingers, to collecting stats, to coaching matside.
I am home again, briefly, back to Bath on Monday. Next week I will be staying on campus which will be much better in terms of full immersion in the Bath environment. I have felt quite removed from everything this last week.
We have quite a bit of work to do next week, so blog postings may be shorter. Which might be a releief to some. ;-)
* Posted on: Sat, Jul 29 2006 11:33 AM
July 27, 2006
Day3, FDSC Year 2, Block 2
By LanceW
Hi all, a good day today. Again much of our time was spent on Talent Identification. Well... actually most of the day was on talent development. Hmmm.... there seems a groowing impression that talent identification for Judo is not possible. I disagree (of course) I think the lecturers have been very honest, they have basically all started the lecture with "I am supposed to talk about Talent ID in Judo, but I'm going to talk about Talent Development. Personally, I think its a shame that the coaches are not being exposed/encouraged to explore talent ID. In New Zealand I think we really did do talent ID. Perhaps it was not a formal system, but every year Ben (National Coach) held a camp for kids, young adults, even squad players. So as a youngster, every year I went to the camp, and Ben got to see me, He saw all the up and coming kids for 3-5 years before they hit their mid to late teens. So by the time our good potential reached the right age to start working with, Ben knew a bit about us. The old saying was that if you had "it" you knew because Ben had nicknamed you. (to his credit Ben gave everyone nicknames!) It is a shame to see Talent ID basically being ignored. Bens method was not scientific, but it was a system and it worked. I liked Roy Inman's take on talent ID under his helm. Unlike Ben/NZ he had system based around creating the idea that the british trials were where Roy spotted talent. So people knew where to get seen, and Roy could know that the potentials would be there. Of course it relies on a pool of fighters showing up and fighting. Much like the Japanese system it was based on results. Later Wayne Lakin, spoke to us about much of the work Leicester Tigers (Rugby club) are doing with there youth academy. The garage gym was excellent "Kiwi Ingenuity". The main message was that as coaches we need to be building physical preparation in at a younger level, so that kids are "trained to train" Last we had Syd Hoare's keynote lecture. It was a repeat with vaariations on the speech he gave last year on the history of Judo. He is such a fountain of historical knowledge, it is such a privelege to meet and listen and speak with him. I should mention that the first Judo book my parents bought me as a child was one of Syd's. Till tommorow folks, goodnight.
* Posted on: Thu, Jul 27 2006 9:01 PM
July 26, 2006
FdScYear2Block2-Day3
By LanceW
Hi all, another interesting day here at the University of Bath. We started with Juergen Klinger, who shared some personal experiences to do with the players he has worked with previously in Germany. He was very candid and I really like his connection to his athletes. He seems very concentrated on the mental/emotional elements of the role of the coach. He seems a believer in the theory that a strong mental/emotional/spirit is the key attribute to look for in athletes. Our second lecture was Mike Callan giving the lecture I asked for in the first or second week of the first year. His lecture was on the development of Team Bath and the Team Bath Judo programme specifically. Personally, I am a huge fan of what exists in Bath. The Judo programme is exceptional and should/could be a model for other universities and in my situation for other countries. I genuinely believe that the TeamBATH model could/should be adapted for New Zealand Judo. We would need to make some changes to suit our kiwi peculiarities of course, but the core concepts in the programme are excellent. The afternoon was with Jonathan Robinson, one of the sports scientists here in Bath. He covered some of the physiological testing barrage that Judo athletes here have the opportunityto use. He also covered some more general concepts in the use of physiology for Talent ID. I found he work really interesting as I have recently been looking at the area of physiological testing and developed my own barrage of field tests. I had intended to test the New Zealand squad at the commomwealth champs last month, but the hour+ it takes to do all the tests semed infeasibile, so I focussed on the notational analysis. However, the process really had be primed to absorb as much of Jonathans work as possible. Lastly I worked with my group on our presentation on a development programme analysis. Which helped get things heading along a good path for next week. During the breaks in the day I was able to work on my data from the commonwealths. It is getting there and I hope to write a web page about it this week. I also was able to share the SJFI - Special Judo Fitness Index spreadsheet with some more coaches which was nice. (do email me if you'd like a copy) After the work was done, I had an opportunity to take my wife and 3-year old twins around the campus and show the the beutiful Dojo at the University. It was another busy and worthwhile day, can't wait till the next one. Lance.
* Posted on: Wed, Jul 26 2006 5:27 PM
July 25, 2006
Judo FdSc Bath Day 2
By LanceW
Day two is over. Tiring day with lots of content packed in. The morning started with Juergen Klinger, who is now based in Bath University. He (as did all our lecturers today) spoke on Talent Identification. He had some interesting insights from Germany. The second lecture of the day was the highlight for me. Lyn Gudron, netball coach and kiwi. She really highlighted to me the lack of real talent Iidentification in Judo. They have scouts, structures and a system that is really impressive. In the afternoon we had two lectures from Takenari Asanuma. He is a Judo Therapist who along with telling us about Judo Therapy also shared his experience and views of the Talent ID / development systems of Japan & the USA. The lack Judo in schools and in particular at College/University seemed to be key when it came to USA vs Japan. His second lecture was on his work wih the USA Judo team as a Judo Therapist. Interesting perspective, particularly interesting was his ethicall decisions in regard to treating athletes who choose to continue against his recomendation. We have quite a bit of work to do whilst here this time. I am kind of hoping it'll become more clear as to what we are supposed to be doing as the week goes on and next week when I am "on campus". Being off campus this time is not a good thing, I feel quite removed from everything and am really looking to9 being fully immersed next week.
* Posted on: Tue, Jul 25 2006 5:31 PM
July 24, 2006
Back in Bath - FDSC Year 2 Block 2
By LanceW
Hi again all, well I am happy to say I am back at Bath University for the second block of residential study of Year 2. (of the Foundation Degree in Sports Performance, for those of you vvisiting for the first time.) It is great to be back and I am really excited by the timetable for this block. Today after getting things organised, welcomes etc we had Nick Willsmer in the morning speaking primarily on Talent Identification and also on strength training for children. The section on strength training for kids was particularly enkoyable for me as it went against my "received opinion" that kids should not do strength work. Further he presented evidence to the contrary that it is in fact rather beneficial. One of the great things about this course is that you have the opportunity to have your ideas challenged by peers and by academics. It is rather too easy to stick with the ideas of the past when new research and ideas are coming up all the time. In the afternoon Mike Callan spoke on Sports Development. He covered mainly the "traditional models" and we discussed the limitations of them along with the strengths. Again given the participants, the discussions are as valuable as the lecture content itself. Mike is giving a lecture later in the block on the TeamBATH model and project. Which Was something he mentioned I had asked him to share last year. I am looking forward to this immensely as the setup in Bath is terrific. It looks as if it shall be a busy two weeks with many many lectures. We also have a group presentation to prepare and deliver and written work to produce prior to our leaving on the 4th. This week, I am in fact not staying on campus but rather in a cottage outside Bath with my wife and kids. So I am disconnected from broadband etc. I am suspicious that being absent from the student dorm and bar may actually improve my productivity!! Stay tuned...
* Posted on: Mon, Jul 24 2006 4:37 PM
July 17, 2006
Back to work...
By LanceW
Today I return to work in Basingstoke. The heat from Minneapolis seems to be following me, so a hot day expected! I eventually got out of Gatwick on Saturday just a few minutes after 11am. The bloke at passport control said that there was no incident or anything like that. His reason for the over 2 hours it took? It was the summer rush! Anysone would have thought they had no idea how many people were arriving. Oh thats right they should have known exactly! Just typical, I presume it was a case of put more staff on or save money and make the passengers suffer.
* Posted on: Mon, Jul 17 2006 7:44 AM
July 15, 2006
Still Queueing!
By LanceW
If memory serves people are looking at buying BAA (the airport operators here at Gatwick). Two thoughts on this as I stand here ALMOST down to the floor where the passport control actually starts. 1. Are you stupid! There is obviously some serious issues at work here. It should not take this long to clear customs. 2. Please do buy BAA, its hard to think of being worse organised under new management. Heck, you never know foreign ownership might apply foreign (less keen on queues) standards!
* Posted on: Sat, Jul 15 2006 9:11 AM
Back in the UK
By LanceW
Ok I am (almost) back in the UK. I am in a queue waiting to re-enter the UK. So far I've been in this queue for an hour! Compared to the USA where I was through customs in about 30 minutes. Same size plane, whats the differerence? Grrr..... kack UK service levels again! BooHoo!
* Posted on: Sat, Jul 15 2006 8:51 AM
July 14, 2006
USA Trip, Thursday.
By LanceW
Hi all,
well my trip is almost over, one day left before I fly back to the UK.
Work wise it has been really good, I think I have a good handle on the software I am here to learn about and am looking forward to getting a test environment setup back in the ofice.
Out of work, I have really enjoyed being here, good people and really interesting cultural differences. Service here is great! Tipping (which pains me!) is much less painful to do when you get servicelike I have enjoyed here.
Tonight I visited the Midway Judo Club, in West St. Paul.
I suffered with the heat and humidity (and lack of fitness).
But enjoyed myself immensely and enjoyed finding that the Judo "family" is as welcoming as everywhere else I have been.
I was invited to teach some technique, which I was flattered to do.
Nothing too outrageous, just my little tsurikomi ashi and my O soto gari variation. I also demonstrated the Neil Adams' rolling Juji Gatame, which they were not familiar with. That was a nice bit of karma, showing Neils technique to Americans, especially as I managed to get intoi the Commonwelth tournament the other week as a result of talking to Neil at just the right moment! :-)
Well, it's late here and I need to pack so I can check out in the morning.
I shall be sad to leave Minneapolis, it's been great to be a tourist again. The US has a lot going for it. I could see myself living here, which is a bit of a suprise. I have to confess to have had some negative preconsptions about the US and it's been good to lose them.
Lance.
* Posted on: Fri, Jul 14 2006 4:30 AM
July 11, 2006
Bootcamp
By LanceW
Hi y'all,
well I installed Bootcamp and XP pro tonight.
So my shiny new Mac can run Doze now. Am curious if Parallels can boot the Windows partition from within OSX, anyone know?
Have also installed Qemu, which runs FAST!
SO must download a couple of ISO's and see what I can do.
Only a couple of days in on the Mac experience, but I may be well on my way to an Apple convert. So far OSX has been really slick, stable and fun!
No Judo yet, must try harder.
Lance
* Posted on: Tue, Jul 11 2006 3:08 AM
July 10, 2006
USA Trip
By LanceW
Strangely my previous post disapeared.
Anyway, I am now in the USA. Not permanently, just for a week.
I am over here for work, I am in Minneapolis, which is home of "Mall of America" which is the biggest damn shopping centre I've ever seen or heard of! I spent much of bothSaturday & Sunday in there. It has a fun park inside it, which is kinda cool!
Anyway, I finally took the plung and "invested" in a Mac.
So this is coming direct to you from a MacBook Pro. Nice piece of kit, tommorow I shall be installing Bootcamp so it'll be dual boot into XP.
I am hoping to find some Judo over here, which would be nice.
Anyway, stay tuned for some impressions on Mac and on Bootcamp and of course on the USA. (which I so far am really liking)
* Posted on: Mon, Jul 10 2006 2:53 AM
<<First
<Back
| 83 | 84 | 85 | 86 | 87 | 88 | 89 | 90 | 91 | 92 |
Next>
Last>>