This is the Judo blog of Lance Wicks. In this blog I cover mainly Judo and related topics. My Personal blog is over at
LanceWicks.com
where I cover more geeky topics. Please do leave comments on what you read or use the
Contact Me form
to send me an email with your thoughts and ideas.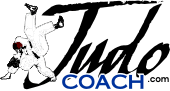 JudoCoach.com Blog by Lance Wicks
---
---
August 25, 2006
Wireless hotspots are great
By LanceW
Ok,
it's official wireless hotspots are terrific.
I am presently sitting a Cologne/Koln airport and am able to check email, catch up on other messages, blogs and of course blog here.
My little Mac has earned it's place in my heart this trip.
Bootcamp is terrific, the first time I've really used it for an extended period. The ability to switch to the dreaded Windoze and run applications I need is a big bonus.
I have a demo of parallels workstation installed and forgot to even try that. Damn, that would have been interesting. I am hoping that VMWares Mac beta comes out soon and I'll do a nice comparison hopefully.
Though given the speed that I get rebooting to XP, I suspect that I'll end up just rebooting when I need Windows. I wonder if my VCP entitles me to the (approaching) Mac version of VMWare workstation.
Well, I have surfing to do, catch y'all later.
Lance
* Posted on: Fri, Aug 25 2006 6:08 PM
August 24, 2006
The German One
By LanceW
Gutentag all, here I am writing a blog from Sunny Koblenz in Germany. I am just sitting down to a meal, what it is I am not sure. My German is non-existant! Note to all parents (and self) all kids should do languages. Was supposed to be flying home tonight, but circumstances have worked against me and lo' here I am for a second night. To be fair if I didn't have a cracking headache I would not be complaining Couldn't find a Judo club, sure there must be one, but the Hotel couldn't find one. And I know few German Judo and nine from this area. Oh well.
* Posted on: Thu, Aug 24 2006 5:43 PM
August 5, 2006
FdSc block 2 complete
By LanceW
Hi all,
well the block is over and it was as always an enjoyable, challenging and motivating adventure.
Everytime I go to Bath I come back with so many ideas and new projects, it's terrific. This time all the work on Talent ID has merged with the analysis work from the last block (and commonwealths).
I spent some time working it the research in the first week but the work load in the second week precluded doing so in the second.
We have plenty of homework, but I hope to get at least the basic findings from my research up ASAP.
The experience of doing the webside of our debate project has reminded me that my website looks like death warmed up! So I must MUST update it.
Speaking of which, the
www.judoaoch.com/debate
website had about 30,000 hits last week, 23,000 on the day of the debate. I should also mention that the initial rough draft video of the debate is also online, go take a look at the webcast.
WARNING: it's 110mb, an hour+ plong and theres lots of people being introduced etc etc.
Anyway... Hot as hades tonight, so sitting with the laptop is becoming uncomfortable.
* Posted on: Sat, Aug 5 2006 9:05 PM
August 4, 2006
Debate over!
By LanceW
Hi All,
another terrific day at Bath.
Today we held our academic debate on Judo Ne-waza. specifically on "This house believes that there should be more Ne-Waza in Judo"
My role as official class geek, was to take care of Audio visual and IT matters. So I organised the powerpoint and cameras and the audio stream & now the webcast, whilst everyone else got on with the debate.
I was so flooded with stuff to do that I onely really got an opportunity to enjoy the debate when I watched it, whilst encoding the video from cameras.
I watching the video footage was so impressed by the speakers, I think each of them during their speeches real caught the audience and carried them with them. It was gebuinely a privaledge to have been part of it.
I have so much respect for the four students who stood up and spoke, I couldn't have done it, let alone done it aswell as they did. I am rubbish at that sort of thing, let alone managing to speak well when you know that the audio is being streamed to at least 7 or 8 countries and that you are being recorded on 3 cameras and that the video is going to be watched by so many people! The hot rate on the site (www.judocoach.com/debate) has been amazing! Hundreds of visitors and thousands of hits.
I have enjoyed being involved in this experience like you can't believe. I feel like a part of history. The debate I hope will become a regular fixture as based on the response we have received it wil certainly be repeated.
To those of you who emailed me directly or via
debate@judocoach.com
, thank you so much for your support, for your comments and disagreement. The debate has certainly flamed teh spirit of debate and encouraged lots of people to email me with their view, please do keep the emails coming as it's what we were hoping to promote, rational, reason debate on an important Judo topic.
Cheers to all the Year Two FdSc students, its bean one amazing project, three days and look what was achieved!
Lance
* Posted on: Fri, Aug 4 2006 2:34 AM
August 3, 2006
FdSc Update
By LanceW
Whoah....
The blog has been neglected!
Sorry all you avid readers. This week has been mad!
We have had both a group presentation and an Academic Debate to get done this week.
I was lucky to land in the group with Bob, Dave, Simon, Steve & Tony.
We made our presentation this morning and we all felt it went really well. For those of you who have been reading this blog for a while, you'll know that the group presentations have been a disaster for me generally. So it was a really big achievement to walk out feeling like we/I did a decent job.
Wouldn't have happened without our unique group. Cheers guys!
This week has been dominated by the Debate.
All of us on year two of the course are involved in putting together the debate we are holding on Thursday (oh grief thats today!)
As resident geek on the course, I have been busy putting all the techie bits and bobs together. So the website (http://www.judocoach.com/debate) and the powerpoint and today the big achievement was sorting out a server so we can stream the audio from the debate live onto the web!
It's been awesome the response we've had. There is a link on the EJU website, disussion on the judoforum.com website and also on the britishjudo.org forum.
The hit rate is climbing steadily and it's a buzz I tell ya.
It's fantastic to be part of something that is so innovative in Judo terms and that is being supported from Poland to Canada!
Everyone is pulling together and it's going to be great.
Tonight we went out with Simon Jenkins, one of our favourite lecturers . I was really happy that a good group of us made it into Bath and Simon was able to share some good real ale with us.
Simon is leaving the University and I for one shall be sad to see him go!
Anyway, it's now past 3am and I still have one more job to do for the morning, so I need to stop blogging and get back to work!
Please stick your head in the door at
http://www.judocoach.com/debate
and take a look and even better if you have a comment please email it to
debate@judocoach.com
Night all.
* Posted on: Thu, Aug 3 2006 2:14 AM
<<First
<Back
| 83 | 84 | 85 | 86 | 87 | 88 | 89 | 90 | 91 | 92 |
Next>
Last>>