This is the Judo blog of Lance Wicks. In this blog I cover mainly Judo and related topics. My Personal blog is over at
LanceWicks.com
where I cover more geeky topics. Please do leave comments on what you read or use the
Contact Me form
to send me an email with your thoughts and ideas.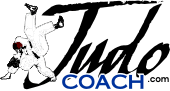 JudoCoach.com Blog by Lance Wicks
---
---
Hi all,
I am migrating to this new blog, I have added the posted from the bloglines blog to this one as an archive. (
http://www.bloglines.com/blog/LanceW/
)
I need to do some magic to move the feedburner feed etc.
If any posts are missing details and you want to see the original head back to Bloglines. I should point out that I am not moving from Bloglines for any bad reason, merely because I get too little data on who hits it, so moving back to the main site keeps things together.
Well, comments welcomed, etc.
Lance
<<First
<Back
| 83 | 84 | 85 | 86 | 87 | 88 | 89 | 90 | 91 | 92 |
Next>
Last>>