This is the Judo blog of Lance Wicks. In this blog I cover mainly Judo and related topics. My Personal blog is over at
LanceWicks.com
where I cover more geeky topics. Please do leave comments on what you read or use the
Contact Me form
to send me an email with your thoughts and ideas.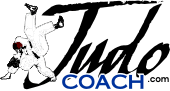 JudoCoach.com Blog by Lance Wicks
---
---
Okay, been looking at websites and designs, features etc a lot lately. Whats cool, whats not. What works what does not.
Apple.com - Terrific layout.
MS - ick
This morning, was (sadly) browsing around the web about lil Chris from the channel4 TV show "Rock School" and came across his official website.
Take a look at
http://www.lilchris.co.uk
and take a look at a successful website with some great features.
Layout/colours... yuck to my aged eyes, but for the age group and for a "rocker" brilliant.
Blog of course and all the usual stuff.
But what makes it stand out to me.
1. His single
Okay the catalyst of browsing the web for him was hearing his song on the TV and going "Hey isn't that the wee fellah from that show with Gene Simmons"
So what happens when you hit his website, out blares the song in question, I knew I was in the right place. And that I needed to turn the speakers down! :-)
2. Him on the site - literally.
The animations are great, really clear, really really good. Really... " right" for the site. be sure to refresh the front page a couple of times to see all the animations.
3. Cursor
I almost missed this one completely! Make sure you float the mouse over the menu items at the top. ROCK ON!!!!
Excellent, not suitable for a corporate site obviously, but to me the whole site felt perfect;y aimed at the target audience, and the features were great, not too annoying, but enough to make you go "whoah thats cool"
Take a quick look over at the site and see if you agree.
Kudos
http://www.ten4design.co.uk/
(who did the site!
<<First
<Back
| 83 | 84 | 85 | 86 | 87 | 88 | 89 | 90 | 91 | 92 |
Next>
Last>>