This is the Judo blog of Lance Wicks. In this blog I cover mainly Judo and related topics. My Personal blog is over at
LanceWicks.com
where I cover more geeky topics. Please do leave comments on what you read or use the
Contact Me form
to send me an email with your thoughts and ideas.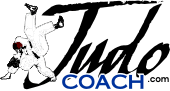 JudoCoach.com Blog by Lance Wicks
---
---
Just for those of you more interested in my Geek life than my Judo life. I have just added a page to the site about
how I use my Nokia 9500
.
As those who know me will know, I made an effort a year or so ago to move to a sibgle central hub, which is my 9500 Mobile phone. I tend to use it for absolutely everything I can. From eMail to password storage. From eBooks to MP3s. From Diary to Wallet (really Wallet).
It is just an initial shot at it, but I'll put some more details in as time permits.
Let me know if you see any glaring errors.
<<First
<Back
| 83 | 84 | 85 | 86 | 87 | 88 | 89 | 90 | 91 | 92 |
Next>
Last>>