This is the Judo blog of Lance Wicks. In this blog I cover mainly Judo and related topics. My Personal blog is over at
LanceWicks.com
where I cover more geeky topics. Please do leave comments on what you read or use the
Contact Me form
to send me an email with your thoughts and ideas.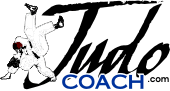 JudoCoach.com Blog by Lance Wicks
---
---
Hi everyone,
today I was accepted to join the Judo-Dan-IT discussion group.
here is the description of the group:
This forum/mailing list is for IT professionals with black belt in Judo. For ideas and discussion eg. how to better apply IT technology for Judo etc.


The Forum was started in Dec. 2005 only in Finnish. In Oct. 2006 the address and idea was spreaded to some English Judo forums hoping to reach more IT professionals.
Easiest way to get in is to send a message to
judo-dan-it-subscribe@yahoogroups.com
with short "CV" as well in the IT field as in Judo.
As yet I don't know what the group is up to, what it hopes to achieve, what it is doing, if I'll be a useful member.
A great idea though.
Lance
<<First
<Back
| 82 | 83 | 84 | 85 | 86 | 87 | 88 | 89 | 90 | 91 |
Next>
Last>>