This is the Judo blog of Lance Wicks. In this blog I cover mainly Judo and related topics. My Personal blog is over at
LanceWicks.com
where I cover more geeky topics. Please do leave comments on what you read or use the
Contact Me form
to send me an email with your thoughts and ideas.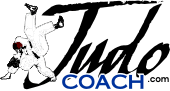 JudoCoach.com Blog by Lance Wicks
---
---
It was "half term" here in the UK, so sadly my Monday session was canceled. :(
Thursday was my next session (slacker that I am), it was down at
Gosport Judo Club
again, there were about 10 Black Belts and at least the same in Kyu grades. I enjoyed it a lot.
Saturday I briefly attended the Royal Navy Judo championships.
Although only there briefly, it was great to attand at HMS Collingwood and see the lads throw each other about. I was a bit disapointed from what little I saw and heard at the refereeing standard, but that is perhaps always the case at tournaments.
I went for a run on Saturday morning, just short of 4 miles, not too fast, but nice and constant. This week should be better, there is even a Judo camp scheduled for the weekend.
They have the Inter-services coming up, so it was good for them to get out and "have a run".
Sunday was the Hampshire Open, which I did not attend, but i look forward to hearing about how it went.
An interesting discussion during the weekend was around officials and referees and where and how they should be recruited/supplied. The idea raised was that all clubs should only be allowed to enter players in events if they also provided officals/referees.
Want your players to fight, send a referee from your club.
I think it is a good idea. One of the highlights of an event I attended a while back (the team match between Gosport and the French club), was the young referee who officiated the fights. He is a regular at the Gosport club and it was terrific for the whole event to be handled "in house" (unlike the Navy Champs).
So what do you think of that as an idea?
<<First
<Back
| 55 | 56 | 57 | 58 | 59 | 60 | 61 | 62 | 63 | 64 |
Next>
Last>>