This is the Judo blog of Lance Wicks. In this blog I cover mainly Judo and related topics. My Personal blog is over at
LanceWicks.com
where I cover more geeky topics. Please do leave comments on what you read or use the
Contact Me form
to send me an email with your thoughts and ideas.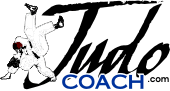 JudoCoach.com Blog by Lance Wicks
---
---
I have just finished recording a podcast with Mike over at
www.thejudopodcast.com
which will be going up on his (and probably on
www.thejudopodcast.eu
) next week.
May be embarrassing as it is mainly talking about me and this site, the podcast and the course in Bath. You know how it is, your own voice always sounds funny, but we'll see.
Lots of cool people agreeing to go on the podcast by the way, I have two almost set to record that will be really fascinating! Hopefully, my production skills are improving so the next episode will have better audio editing than the first two. (I am a newbie, give me time).
I am still looking for more speakers and help from people. Especially those from the other countries in Europe. There is tons of Judo out there people, there have to be some people who can come on the podcast!
email me
if you'd like to help!
<<First
<Back
| 80 | 81 | 82 | 83 | 84 | 85 | 86 | 87 | 88 | 89 |
Next>
Last>>