This is the Judo blog of Lance Wicks. In this blog I cover mainly Judo and related topics. My Personal blog is over at
LanceWicks.com
where I cover more geeky topics. Please do leave comments on what you read or use the
Contact Me form
to send me an email with your thoughts and ideas.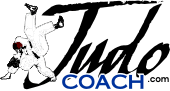 JudoCoach.com Blog by Lance Wicks
---
---
So, recently two Judo events were held, the 2008 Senior British Trials and the Heartland Team Championships. I thought I'd compare and contrast, in my own entirely biased way... so don't expect this to be a stunning endorsement of the BJA. ;-)
So I shall start by making it even more clear that I am biased. The Heartland even was organised by Mike Darter, the man behind
http://www.thejudopodcast.com
which was and still is the inspiration for my own
http://www.thejudopodcast.eu
podcast. Mike's an innovator and the BJA is a large organisation.
I should also state that I did not attend either event, the Heartland event was in Oklahoma City in the USA. The British Trials in Sheffield, here in England.
What I shan't be comparing is the differences between a team event and individual competition. Nor between British Judo and American Judo. It is also not about number of players, quality of players, etc. Although, argueably the British Trials would be a bigger/better event in each case. As there were current Olympians at the trials and (I think) more players and more mats.
But, lets look at some other things; more in my area of fascination.
So lets start off with the website:
Easy win for the Heartland event here, they have a website; as far as I have been able to find the Trials do not. Although you could argue that the B.J.A. website is the website for the trials.
Now... I am going to say that the BJA site is the Trials site.
So it's late sunday night and the amount of information available of the event is.... Zero.
If we compare this with the Heartland event. Live streamed video. Full results, Free team photos and professional photographer covering the whole event.
So, shall I compare anything else.... do you think it is worth it?
No... neither do I.
So this is basically the point of my post.
Mike and his colleagues managed to put together a far superior presence and (most probably) more enjoyable event than the much larger BJA. Now Mike is self-funded, the BJA has lottery funding, membership fees and of course revenue from elsewhere such as their Merchandising efforts (lets not discuss that! Ask me one day about the new clothing line the BJA have put out yeah?).
So...
Mike vs. the BJA.
David vs. Goliath.
To be honest, it is an unfair comparison. Mike is a innovator, the BJA is a bureaucracy.
That said... the BJA should (in my opinion at least) be able to do better than Mike. I suspect the issue here is that the BJA (probably) didn't even try and put a web presence together. They are far from digital natives after all. And to be frank they probably farmed the organisation off on an area committee.
So why am I bothering to piss off the BJA by comparing it to a small event on Oklahoma City and saying that the small event was better??
Because I think that it is important to highlight that the BJA should be doing better on the web, I have (many times) bemoaned the BJA website failings. In this day and age, the BJA needs to be properly engaged with it's "customers" aka "members" via the web.
The internet is the place we look for information, entertainment, news, etc. It is where we find things, its where we stay connected, especially if you are a young person like the majority of the BJA membership.
Mike put together his event and integral to it was the website.
From before it had a name, he considered and started planning what he could do online. Then he bought a domain, got a logo madeup, put a site online. THEN he secured a venue, got entries etc etc.
Consider for a moment the monumental difference in approach here.
The website in Oklahoma came before almost everything else, it was/is a key component of the event. Contrast that with the website-less British Trials.
I would like you to Google both events for me. Come back and in the comments (or via email) let me know what you find. Tell me what your reaction to the Heartland Team event is. Tell me how many people will visit the Heartland site and see the videos? How many people will gain from that, get a positive experience, tell a friend, enter next year?
Let me know please. BJA folk (and I know you are lurking out there, not commenting on the site) let me know why one guy in Oklahoma City can kick your butt?
So, off you go folks, see what you can find on both events, come back and tell me what you think. To get you started below is a video from Mike's site. It's hosted on a free web service which makes it easy for me to share it here, nice huh!
P.s. Thats Mike in the third image, on the right. ;-)
<<First
<Back
| 35 | 36 | 37 | 38 | 39 | 40 | 41 | 42 | 43 | 44 |
Next>
Last>>