This is the Judo blog of Lance Wicks. In this blog I cover mainly Judo and related topics. My Personal blog is over at
LanceWicks.com
where I cover more geeky topics. Please do leave comments on what you read or use the
Contact Me form
to send me an email with your thoughts and ideas.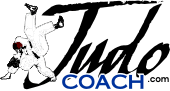 JudoCoach.com Blog by Lance Wicks
---
---
Hi All,
I am writing this post in advance of my next trip away with the
IJF
to Qingdao and Tokyo for two competitions. I am very fortunate to be able to attend these two events as China is a place not many people get to visit and Japan is the birthplace of Judo. To attend the biggest Judo competition in Japan is an amazing opportunity and I am really looking forward to it. I fly on Monday to Frankfurt to meet with the rest of the team, then onto China for the Grand Prix, before flying to Japan for the Grand Slam. Then back to Frankfurt and London.
It's been a busy period for me, those who have been keeping score will know that I went to two events in Turkey and one in Brazil last month. Also I ran the Hampshire Judo Team Championships (round 2) event. I will be away for round 3 which is a bit upsetting and I hope it all goes smoothly without me.
Worse I will be away from my
Southampton Solent University Judo Club
(aka
Southampton City Judo Club
) and
Alresford Judo Club
. I love coaching the kids and adults so it's hard not being there. Alresford is (as always) being taken care of by Cherie and Steve and others are looking aftre Southampton.
At the two events, as well as doing my regular duties I am hoping that my Raspberry Pi project can be tested out. This is the project to automate the collection and tweeting of results from the IJF scoreboards. You might remember I tested the software earlier in the year. It tweets from
@judoticker on twitter
and the data collected is stored in a CouchDB database which I should be ok to link to at some stage.
I will also be putting the finishing touches on the 2013
Hampshire Judo
competition calendar. It is almost ready and that has been an interesting challenge trying to build a calendar that conflicts as little as possible with other events, spreads events over the year and provides suitable events for as many groups of people as possible (from kids to special needs to kata to ne waza and more).
It is far too late in the year to be putting it together, but I'm new to the post and it's all a learning curve for me!
I am determined in 2013 to blog more. It amazes and upsets me that in the last year or two I have been doing much more interesting things and not sharing them here. For crying out loud, I am terrible. I have been going all these interesting places, learning so much and not sharing it. And worse, not learning as much as I could as I am not taking the time to write and reflect on what I experience and see. Bad Lance, bad bad Lance!
So I shall call this post finished and wrote another hopefully from Chinas and/or Japan. Please do leave comments or email me as it really does motivate me to write more.
Lance
<<First
<Back
| 8 | 9 | 10 | 11 | 12 | 13 | 14 | 15 | 16 | 17 |
Next>
Last>>