This is the Judo blog of Lance Wicks. In this blog I cover mainly Judo and related topics. My Personal blog is over at
LanceWicks.com
where I cover more geeky topics. Please do leave comments on what you read or use the
Contact Me form
to send me an email with your thoughts and ideas.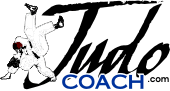 JudoCoach.com Blog by Lance Wicks
---
---
Well, a big quiet spell, mainly work related.
Lots of interesting things have been happening and in the pipeline for 2007, but REALLY looking forward to a week of next week.
In other geek related topics, lots of fun things on the go.
If you are just subscribed to the RSS, take a look at the website
http://www.judocoach.com/blog
On the righthand side I've added some new toys.
First a Traineo button, watch my weight loss challenge. Traineo is by the way a terrific web application take a look over at
www.traineo.com
I've put a button for last.fm underneath also. I've been a paying user of Last.Fm for a long while and love it. Now you can see what tunes I've been listening to.
JoesGoals.com button is next. Which I notice today is a bit neglected. Joes goals is another interesting web app, helps you monitor how you are getting on goals-wise.
Down near the bottom, but probably moving upwards is mt twitter.com button. Now twitter is one of those things thats got a buzz about it. It's kinda like a mini-blog thingee. You basically shot really short messages at it from the website, my dshboard widget, SMS message or via a IM client.
I really recommend taking a look at all the buttons, click on the buttons and look at the applications. Let me know what you discover, what you think, etc.
Lance
<<First
<Back
| 76 | 77 | 78 | 79 | 80 | 81 | 82 | 83 | 84 | 85 |
Next>
Last>>